On Thursday 27th February, an eager team from Lea and Sandeman assembled, sleeves rolled-up, to help prepare for the NSPCC City Fine Wine Challenge – an annual team tasting quiz for some of the City's most respected institutions.

Our first mission for the evening was to pour out the 2500 tasting measures needed for the quiz ahead, ensuring everything was at its best temperature for tasting.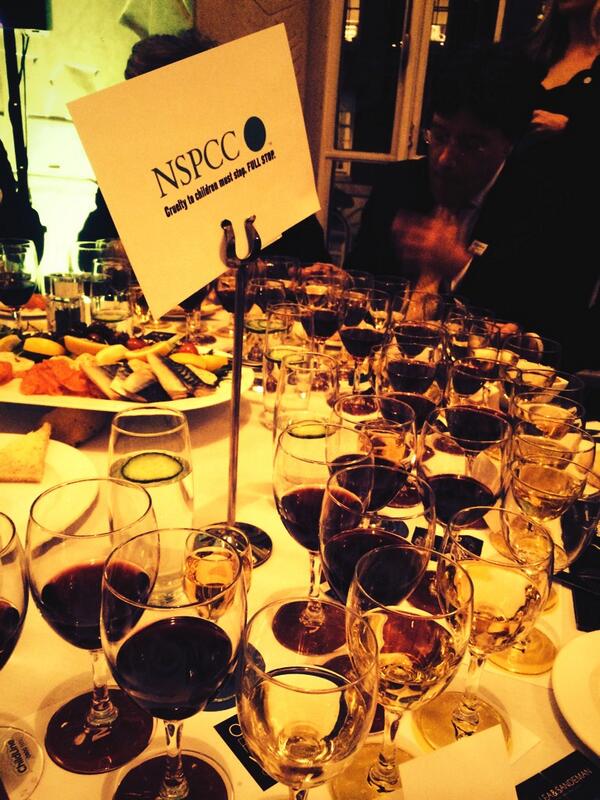 Teams of discerning wine enthusiasts tasted their way through the careful selection of wines chosen by Charles Lea, on which they were quizzed by the ebullient master of ceremonies, Charles Metcalf, who spoiled us not only with a short operatic recital, but also with numerous nuggets of vinous wisdom.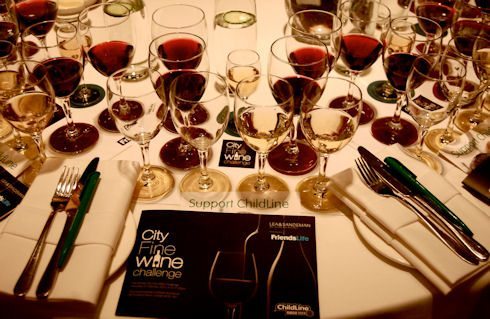 As teams jostled for position on the leader-board, the competitive nature of many companies prevailed with many electing to buy (for charity) hints and tips to fill in the gaps in their wine knowledge.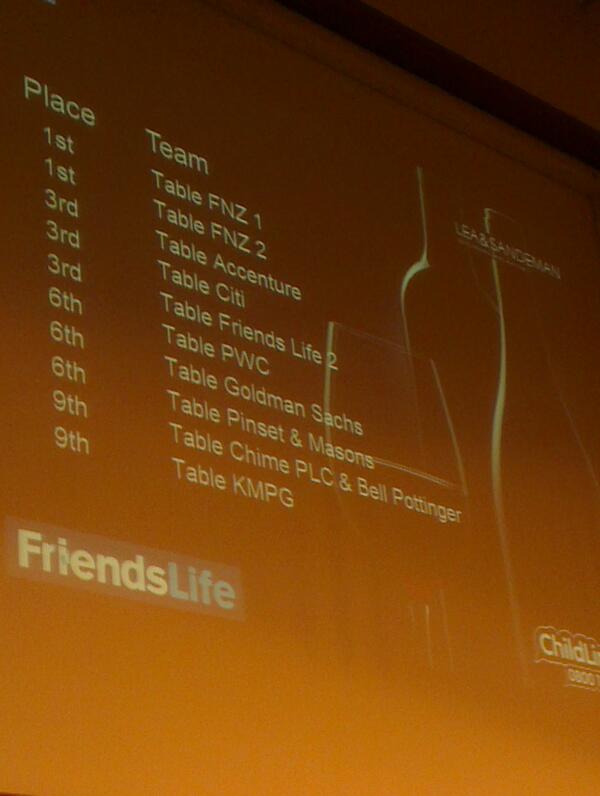 After a superb effort by everyone, the team from Accenture rose their heads above the rest and prevailed victorious taking the 'Patrick Sandeman Memorial' trophy away with them as well as a bottle of our legendary Tassinaia 2007 for each member of the team.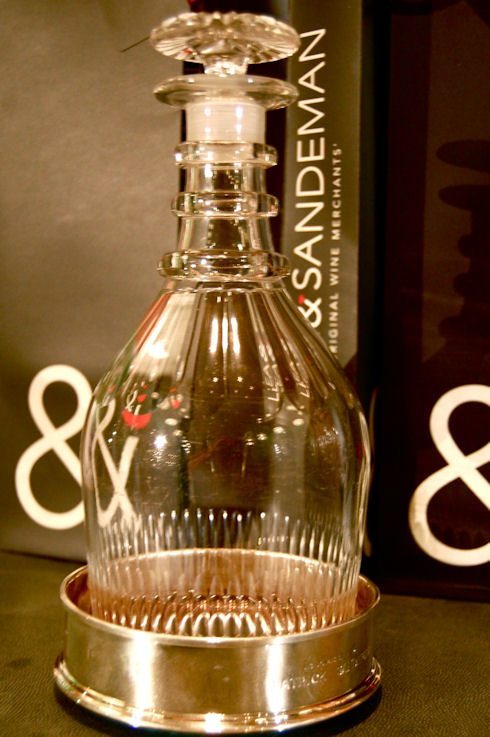 The Wines
The event included the tasting of 9 wines, including 4 red, 4 white and a sweet wine (listed below).  Looking particularly good on the night was the fantastic 2010 Chacra '55' Pinot Noir from Patagonia, whilst amongst the white wines, Marcel Deiss' glorious single vineyard 2010 Engelgarten impressed all with its focus, richness and complexity.
The wines tasted blind on the night were –
2011 PIETRAINCATENATA Fiano Luigi Maffini
2011 CHABLIS 1er Cru Montmains Domaine Moreau-Naudet
2007 VIRÉ-CLESSÉ Sélection EJ Thévenet Domaine de la Bon Gran
2010 ENGELGARTEN Domaine Marcel Deiss
2011 BARBERA D'ALBA Campass Cigliuti
2009 MERCUREY 1er Cru Champs Martin Domaine Bruno Lorenzon
2009 CHACRA '55' Pinot Noir Bodega Chacra
2009 LIRAC Rouge Cuvée de la Reine des Bois Domaine de la Mordorée
2012 LES PINS Monbazillac Château Tirecul la Gravière
The evening concluded with an auction for a superb variety of lots which only heightened the competitive spirit amongst teams. By the end of the evening an incredible total of over £170,000 pounds had been raised for the wonderful work of the NSPCC which was highlighted so well in a speech by the charity's Chairman, Mark Wood.