A recent article by Ferran Centelles, sommelier of Restaurant El Bulli, on Jancis Robinson.com  is entitled 'Montsant – half-price Priorat?', which is a provocative title, but the article shows just how far this D.O has come in a very short space of time.
One of our favourite producers, Albert Jane Ubeda of Acústic Cellar has all his 3 cuvées in the top six wines in the tasting which inspired the article, including the top wine Auditori Vinyes Velles.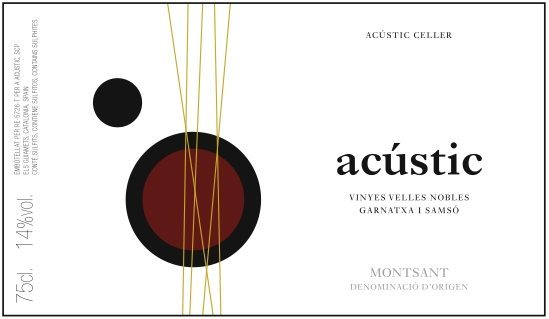 Albert started his own project in the DO of Montsant (which neighbours Priorat and was itself only granted it's D.O. status in 2001) back in 2003. Although the project might be relatively new, Albert's philosophy is not – preferring traditional methods to modern: Hand-picked grapes, traditional vinification (small wooden press), prudent use of oak and bottling without fining or filtration. His irrepressible warmth and enthusiasm pervades the wines.
The article quotes Albert: 'Auditori represents the landscape: subtle, flavourful, delicate and pure. Montsant is a hard, arid place. The climate can dominate man, but at the same time it is marvellous and generous giving outstanding fruit from old vines. Acústic Cellar tries to express the purity of a vineyard to the maximum. I like unplugged wines'.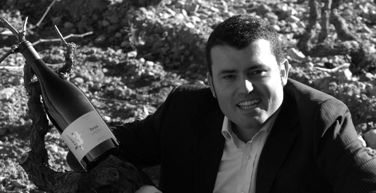 The 2011 Auditori Vinyes Velles Magiques Montsant, Bodegas Acústic's flagship wine, was the top-scoring wine with 18.5 points.

All three wines are available in a pre-shipment offer here
You can find current vintages available on our website, by clicking this link or picture of our 'producer page' for Acustic below. While the pre-shipment 2011s are only offered by the unsplit case at the offer prices, the current vintages may be mixed up however you like, as is the case with any wines on our site.