The River Douro is, of course, famous for allowing the grapes that go to make Port to grow on its precipitous banks. But, long before it reaches the Port Quintas, it drives across northern Spain as the River Duero. Hugging the banks of the Duero and a few tributaries, about halfway from the border to the source, to the south-west of Rioja, lie the vineyards of Ribera del Duero.

Comparisons with Rioja are tempting as, Vega Sicilia aside, the vineyards are planted mostly with Tempranillo and most wines are matured in oak, but this is a warmer younger region and the wines have plumper lusher fruit than those of La Rioja.
It is said that Sir Alex Ferguson, amongst his famously impressively appointed wine collection, retains a soft spot for Ribera del Duero ('a lovely little Spanish wine-making region', Daily Mail, February 2009). Some years before Sir Alex progressed from running a Glasgow pub to enjoying the finest Dionysan delights, 12th Century monks from Burgundy had arrived in Ribera del Duero to begin the region's wine making history.
'All in all, these are perfect 'outdoors' wines for all those beach barbeques and the long cool evenings of the late summer.'
But, again Vega Sicilia apart, success outside the region has come quite recently – the Denominación de Origen was only created in 1982 and most wineries are far more recent than that, indeed Bodegas y Viñedos Montecastro were only founded in 2000.
Bodegas y Viñedos Montecastro
Higher altitude vineyards (between 800m and 1000m) and a preference for north-facing slopes help to mitigate the intense heat of central Spain. Vine age varies from those planted when the estate was founded to 100 year old vines from contract growers, with the meticulous care in the vineyards moving toward full organic status.
95%+ of their vines are Tempranillo, here known as Tinto Fino or Tinta del País, with smaller plantings of Cabernet Sauvignon, Merlot and Grenache.

75cl bottle £21.95 or just £19.95 'Case price'* (Save £2.00 a bottle)
Comparisons with Rioja are obvious, but the Montecastro has a silkier, more luxuriant feel with more emphasis on the rich quality of the fruit. 96% Tempranillo with just the faintest tickle of Merlot and Cabernet Sauvignon; aged for 18 months in oak, importantly mostly (70%) French oak for a smoother texture and less obvious vanilla oakiness. This is a luxurious wine with warm red berry fruits and inviting aroma.
"Dark purple. Sweet oak on the nose, but not the rioja type. Gentle and well balanced. Very juicy fruit. A charmer. 2013-2018"  Jancis Robinson MW
 "Dark ruby. Fresh cherry and blackberry on the nose and in the mouth. Juicy and precise, with slow-building spiciness and a long, seamless finish. This wine drinks very well right now." Josh Raynolds, Stephen Tanzer's IWC
 "Smoke and toast notes frame black cherry and blackberry flavors in this firm red. Lively acidity and light, firm tannins impart structure, leading to a smoky, floral finish. Drink now through 2015"  The Wine Spectator
Second wine
This estate also makes a second wine in a slightly more fruit-forward style:

  75cl bottle £15.95 – £14.50 'case price'*
A notch more everyday drinking, 100% Tempranillo aged 11 months in wood, the Alconte has nice rich berry fruit with a touch of cloves and Christmas spice on the finish.
"Opaque ruby. Pungent, floral-accented aromas of blackberry and cassis, with a spicy topnote adding vivacity. Supple and sweet on the palate, with nicely concentrated dark berry flavors lifted by peppery spices. Dusty tannins provide grip for a juicy, focused finish that ends on note of bitter cherry." Josh Raynolds, Stephen Tanzer's IWC
Down the river…



On down the river from Ribera del Duero is the slightly trendy area of Toro. A new arrival at LEA & SANDEMAN from this region is the delightful, satisfying and cracking value Munia:
Munia 6 Meses 2011 Bodegas Viñaguarena
  75cl bottle £9.95 or £8.95 'case price'*
100% Tempranillo (here, with just a hint of regional self-importance, known as Tinta de Toro), aged for 6 months in wood – actually a relatively short spell in traditional Spanish terms.
'A beautiful and intense, slightly spiced currant skin nose; nicely weighted ripe blackcherry fruit; with a surprising dry, gently tannic finish.' L&S
Why not a MIXED Case?



Try all three in this mixed case which includes, for the sakes of balance, some of Dirk Niepoort's enticingly entitled 'Drink Me' from the other side of the border in Portugal.
Availability
No need to wait for Fergie time to enjoy this fabulous drop.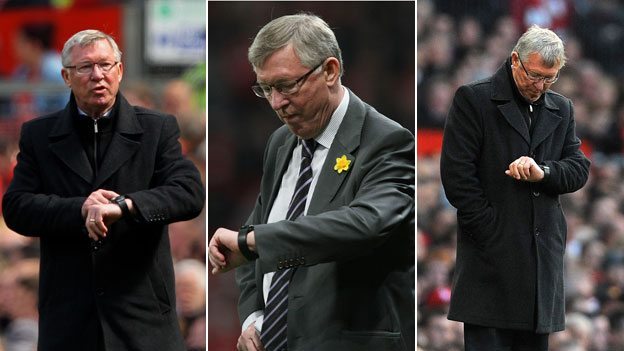 All these wines are available now in our shops, or place your order on-line for delivery before the weekend if you're in London.
*'Case Price' refers to the price per bottle on any purchase of 12 bottles or more, however mixed.