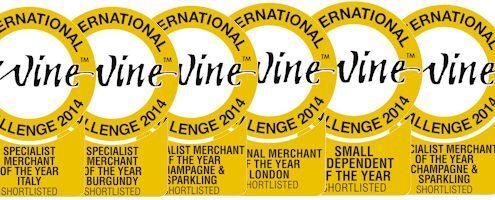 Delighted to say that we have received news that we are on the shortlists for ALL the categories we entered in the IWC – the International Wine Challenge.
To be on four specialist category shortlists (Burgundy, Champagne, Italy and En Primeur) is a matter of particular pride since L&S is so much more than a regional specialist, unearthing great wines without prejudice from all over the world.
Come and see why this weekend, at any of our four shops (open till 8 this evening, Chiswick open on Sunday)  and online as usual, and also, this Sunday only, at the WINE C4R BOOT at King's Cross – we very much look forward to seeing you. Don't worry if it rains a bit tomorrow morning the forecast looks good for a Rosé weekend!