2013 PICPOUL DE PINET – Domaine Reine Juliette
'Regarded as one of the classic matches for shellfish. Lean but not mean, a bright, crystalline mineral white with lovely saline fruit, from the Languedoc Mediterranean coast.' L&S

 £8.95 per single bottle,

£7.95

'case price'*
Domaine Reine Juliette, supposedly named after a visit to the area by Queen Juliette (and if anyone knows who she is, please pass it on), is the family vineyard of Guillaume Allies. It has vineyards on the southern side of the modern A9 Montpellier-Beziers road, which itself follows the course of the Roman Via Domitia, the main road from Italy to Spain.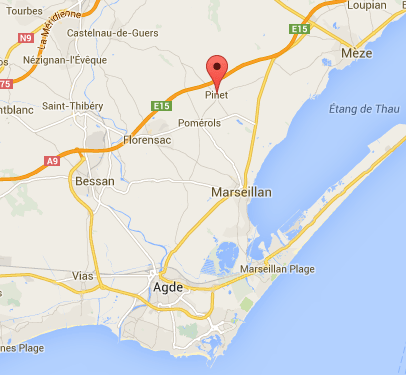 This southern part of the Pinet appellation is along the edge of the Bassin (or Étang) de Thau, a huge inland sea, and is the most affected by cooling sea breezes, which accounts for the particular freshness of expression of their white wines.
There are a few other selections on the website under the 'Summer Selections' banner, try these six at this kind of price level too.
Order now for delivery in advance to your UK holiday destination!
Why not mix this up with some previous 'Wines of the week'?

* 'Case price' refers to the discounted price per bottle which applies to all orders of 12 bottles or more from L&S, however mixed and including delivery on all orders over £100.