Recommended in last weekend's Telegraph were Victoria Moore's "Best wines on offer this summer" and a fine trio of these came from the shelves of LEA & SANDEMAN.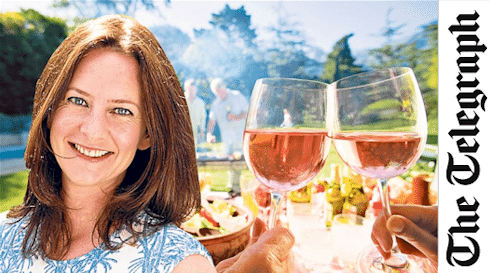 2013 MIP* Made in Provence Classic Rosé Domaine Sainte Lucie     £11.95


"Almost invisible, it is so pale to look at. To taste, it has a herbaceous, savoury skein. Last year this wine sold out just as the heatwave started – and Lea & Sandeman couldn't buy more because there wasn't any more to buy. This year they've ordered more: but hurry as it is very popular."

As Victoria says, this is our most popular rosé by far and this year the heatwave started early and has kept going so supplies of MIP* are running perilously low – you would be advised not to dally if you're thinking of needing some.

2013 SAUVIGNON BLANC Domaine de Valensac     £7.75
"A very unobtrusive label yields a very grown-up sauvignon. No screech, no sherbet – more like muscadet crossed with sauvignon; a still, calm, grassy drink, a bit herbal, a bit garden-like, with a hint of limoncello. Sophisticated and calm. Great stuff."
2011 MORELLINO DI SCANSANO Heba Fattoria di Magliano     £13.95
"From coastal Tuscany, a rich, purplish, ripe blend of sangiovese and

syrah. Think stewed damsons and brambles with violets in an old leather satchel with a drop of quinine. The modern face of Italian reds, upbeat and crowd-pleasing."

Why not try all three in this convenient mixed dozen – 4 bottles of each – £123.80, delivered to your front door with all due alacrity. But only so long as we have any MIP* left…