This morning sees the release of one of Britain's favourite clarets, Léoville Barton (£430). A second growth from one of the great terroirs of Saint Julien, Barton offers quality that vies with many much more expensive 'super-second' wines, and innate distinctiveness that seems to come out of this vineyard year after year. It's a long-term wine in the context of the vintage, but if you want a something in your cellar that you will be really happy to find in fifteen to twenty years, and which will not have cost the earth, Barton could be it. We are not going to tell you you will make a heap of money out of it, but as future drink we know we'd like to have some.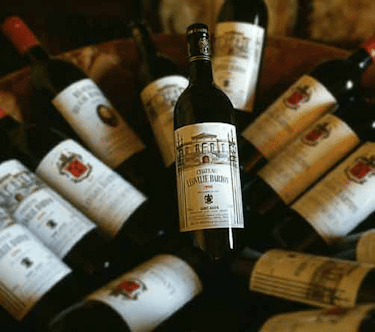 At a lunch yesterday (we had Daniel Ravier from Domaine Tempier over) we were discussing releases so far and how to make a choice – and the relative merits of wines around the £350-£400 a case mark, and while we liked the look of Rauzan Ségla (£375) and Canon (£375) (and still do), it is fair to say that the table agreed we'd all rather find Grand Puy Lacoste (£375) and Haut Bailly (£400) in our cellars in ten to fifteen years' time. Worth another look. Again, making money would depend on inflation, but we know we'd like to drink them. Much the same would apply to Brane Cantenac £310. We like this wine very much and the price seems fair.
Also out today, below the 2012 price for once, is Malescot Saint Exupéry (£290), and Fieuzal (£195) which offers value as ever.