There are various people in Bordeaux (or rather in the vineyards around Bordeaux) who are prepared to be intelligently honest in their appraisals of vintages, and that can really help sort out what one's thoughts about a vintage are.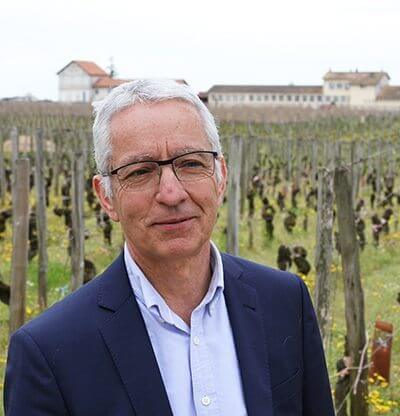 Denis Durantou of L'Église Clinet, (and Montlandrie, La Chenade, Saintayme and Cruzelles) was again brief but rather marvellous with his haiku of the vintage: 'Des mains caressantes avec les raisins tres sains de 2015, ramassés juste au point, ni trop tôt, ni trop tard, offrent des vins evidents.' He helpfully translates this 'The combination of gentle hands and grapes in ideal condition, picked perfectly ripe, neither too early nor too late that is, has made for wines that are particularly self-evident and easy to understand.' He says that in hot and dry harvest conditions you can make a start when it suits you, but don't watch your neighbours, 'getting the grapes into the vat in good time is better than prolonged indecision… and protracted procrastinating tasting in the vineyard.' By then, he goes on, 'the grapes are too ripe. For good Bordeaux anyway!'
Some wines in the right bank in 2015 are simply overripe, having been picked to late.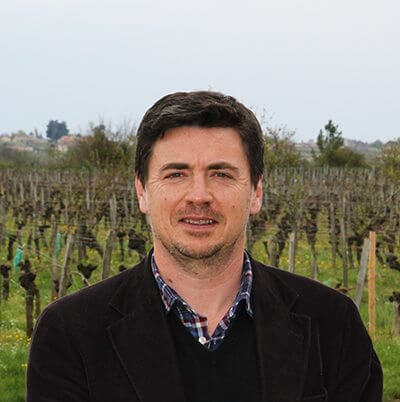 Pierre Taïx, of Château la Mauriane, an intelligent winemaker who is proud to be outside the vast majority that use one or other of the top five oenology consultancies of Bordeaux, talked about the aromatic definition, after we remarked that we'd found a lot of wines rather unremarkable in their flavour intensity, however ripe and velvety they felt. Pierre told us that it is important to understand that one of Merlot's parents is Sauvignon Blanc, and that, like Sauvignon, a lot of Merlot's flavours are in the form of thiols, which give the fine blackcurrant aromas, and which can all too easily be burned off.  'This was a very solar year – ten days over 40° – so there was a need to preserve fruit in the vinification – and not use too much new wood either, as the high alcohol of the vintage extracts more of the wood tannins'. Pierre is also convinced that the organic way of working, working the soil with a plough – has significantly increased the water retention of his land, which has made a big difference to his vines on the plateau. We tasted the three cuvées that make up his 2015 La Mauriane – the Merlot from the plateau, rich and round, the Merlot from the hillside, significantly fresher, but with even more vigour and volume as well, and the Cabernet Franc, which is just sublime – perfectly ripe and supple with brilliant aromatic definition. The blend, it should be mentioned, is better than all three.
Some all-Merlot wines, especially on the plateau, do seem to have been affected by the hot and dry weather of June and July to the point where some of the fresher flavours have been lost. The vines on hillsides have generally fared better, and properties with significant Cabernet Franc or Cabernet Sauvignon plantings have had a clear advantage (VCC, Figeac, Ausone, Cheval Blanc etc). We rather lost count of how many times we were told that a property either had increased, or was about to increase, plantings of Cabernets as a reaction to global warming.
The final thing about the right bank which seemed to us to be interesting this year is that the potential for quality was very homogeneously spread. Cheval Blanc put 90% of it's production into the Grand Vin, because there were no plots that had performed significantly better than others. So it may be a year in which what are normally regarded as the very greatest terroirs do not have a clear advantage over their slightly less well-favoured neighbours – in places like the slightly higher and cooler Castillon – or even just the slightly lesser-known names in Saint Emilion, as long as they picked on time and did not succumb to over-enthusiastic extraction.
This could well be a year, if you like quite big ripe right bank wines, to fill your boots at the bargain end of the scale.
We particularly recommend La Mauriane and Montlandrie (well, actually all the Denis Durantou 'lesser wines') and we rather loved La Clotte from the Vauthiers at Ausone, not to mention both the wines at Figeac (another high-Cabernet property) but there are lots of others, depending on their release price, that may find their way onto our list of Recommended Right Bank Wines in the 2015 vintage.