Albert Jané Ubeda, Bodegas Acustic

'Acustic is establishing itself as one of the finer producers in the up-and- coming region of Montsant. The wines are made from the indigenous varieties of the region with vine age ranging from 40-100 years'. Jay Miller, eRobertParker.com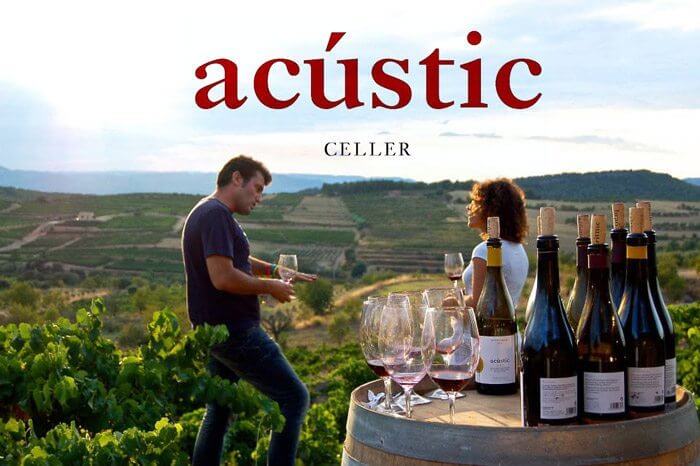 These exciting wines, from very old vines in the DO of Montsant, Spain (a 'doughnut-like' ring of land that encircles Priorat on all sides) is the project of Albert Jané Ubeda. Unlike Priorat's famous slate soils Monsant has a mixture of terroirs with more clay, sand and slate vineyards. Planted with Garnatxa (Garnacha) and Samso (Cariñena).
Albert is like an obsessive collector when it comes to prospecting new vineyards, even if he comes across a small parcel of old bush vines he just has to have it and this patchwork of sites add so much complexity and intensity to his wines. All the vines are between 30 and 105 years old, in harsh and stony soils of sand stones and clay.
"Acustic is a Montsant winery created in 2003 by Albert Jane from Penedes, and the name refers to "unplugged" wines, without makeup, without amplification, showing just the pure wine, in an "acustic" way. Worth listening to them". Luis Gutierrez, The Wine Advocate
Albert's philosophy is to create wines that express and bring back to life the traditional way of making wines here. He is all about authenticity and says his job is to look after the vines – he makes his wine in the vineyards not the cellar. It is the vines and the terroir that are the magic here for Albert and his mission is to bottle it!
Working organically since his first vintage in 2004, all the grapes are hand-picked. Vinification is traditional (small wooden press), there is a very prudent use of oak 'a good barrel is a barrel you cannot taste' says Albert, it should 'help the wine express itself not actually add its own mark to the juice'. All wines are then bottled without fining or filtration, making them the most exciting and expressive wines we have tasted from this upcoming region.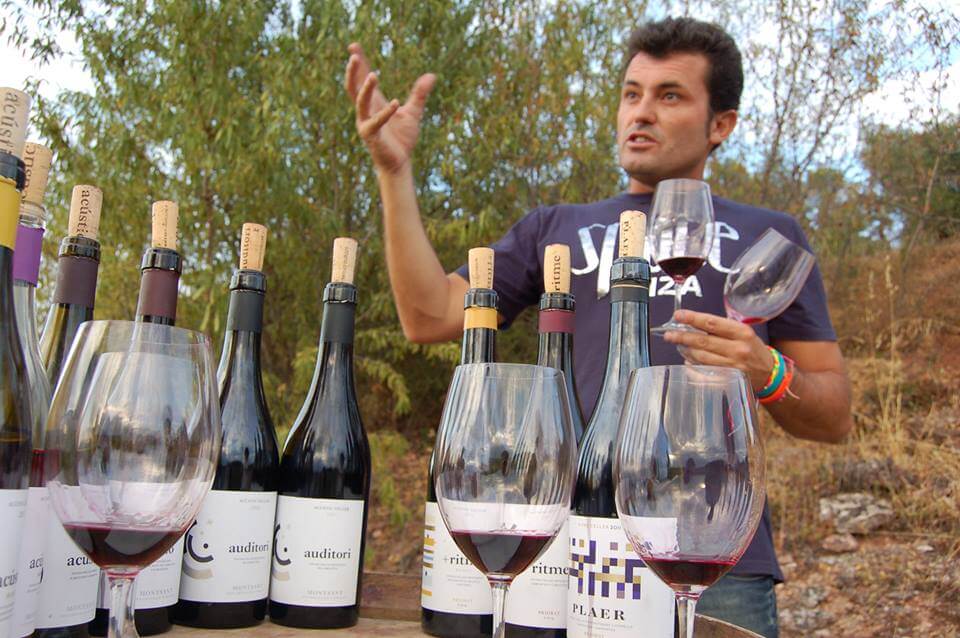 Albert's in town – producer dinner at Noble Rot.
When you have a winemaker of the stature of the wonderful Albert Jane Ubeda in town,  you have to make good use of him and so last night we took Albert and some of the L&S team and their customers along to the fabulous Noble Rot Bar for an evening of fine wine and food.
Albert had very kindly supplied some older vintages to showcase how his wines evolve with bottle age and so we enjoyed:
2010 & 2015 Acustic Blanc, 2007 & 2013 Acustic Red
2013, 2009 & 2008 Auditori, 2013, 2011 & 2006 Brao
The line up illustrated how brilliant Albert's wines are and what stunning value for money they offer, with the 2007 Acustic red drinking beautifully at nearly 10 years of age. The Brao & Auditori are masterclasses in expressing the unique character of Carignan and Grenache from this small DO of just 2,200 Hectares (for scale Bordeaux is 115,00 Hectares). With vine age ranging from 25-95 years old and the vineyards planted at altitudes of 250 to nearly 850 metres, we began to understand how crafted and complex these wines truly are.
Indeed the white showed its versatility taking on Burrata, Snails and Slip Sole without a blip, whilst the reds proved a fine accompaniment to the wonderful shoulder of lamb.
All in all a great night with a true master of his art, we look forward to the next time!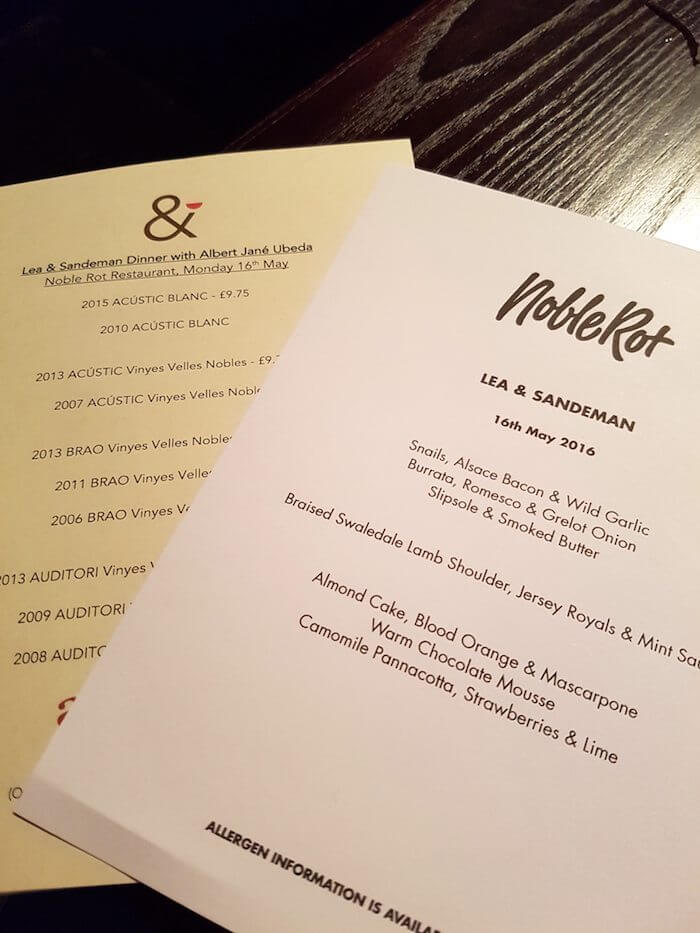 Ordering & May Special Offer
Until the end of May we are offering all Acustic wines

by the single bottle at our usual case price*

so do take this opportunity to try these marvellous wines.

Order on-line or from your local shop. You can also Order & Collect on our website or take advantage of free nationwide delivery for all orders over £100.
–
CHELSEA | KENSINGTON | BARNES | CHISWICK