The L&S team are so used to me going on about how the fun of wine is in the complexity and nuance, the origins, the whys and wherefores of how the flavours get into a glass of wine, that they might wonder if I had inspired this weekend's article by Victoria Moore in the Telegraph, which, coming rather late to the party, I read over breakfast this morning.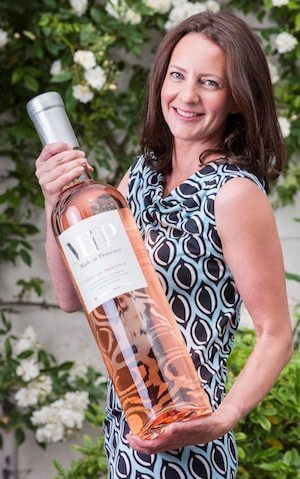 'Don't bother 'demystifying' wine – the magic is in what we don't know' seems to me to be a fine a fine explanation of what independent merchants are trying to do – introducing their customers to the fun that can be had from the complexity of the world of wine.
Hooray for someone prepared to say that this need neither be nerdy nor snobbish. As Victoria puts it: 'Mystery is not a challenging concept in most areas of life…. There is a sense of magic in the unknown, but for some reason we've been hell-bent on removing it from wine. Why?'. Why indeed. because it merely results in 'a reductive approach that, at its worst, diminishes it to the status of a factory-made, grape-based alcoholic beverage, which is a pity, because homogenisation limits fun.'
There is also no need to be afraid of not knowing much, because 'With wine, the more you know, the more there always is to know. The more you find out, the more the mystery deepens.'… As the rock star Marilyn Manson said: "Don't ever empty the bucket of mystery." Especially not if you're pouring it into a wine glass.'

I cannot say how much we at L&S agree with all this!
2014 PUY-DE-DÔME PINOT NOIR – Cave de Verny
'I recently looked up one of my favourite inexpensive pinot noirs. It's a light, sappy, savoury pinot, perfect for drinking slightly chilled as we head towards summer, from the Cave Saint Verny cooperative in the Puy de Dôme region in the Auvergne. It's a place better known to paragliders and Tour de France enthusiasts than to wine drinkers, so this was the only wine from the area I'd ever tried, and until I searched, I didn't know that the department takes its name from a young volcano on whose slopes the Romans built a temple to Mercury.'  Victoria Moore, The Telegraph (May 2016)

Grapes: Pinot Noir  Origin: France, Auvergne ABV: 13.5%
75cl Bottle: £9.95    Case Price: £8.95*

Jane Macquitty's *Star Buys* – The Times: 2014 Bourgueil La Coudraye, Domaine Yannick Amirault, France
'A brilliant bourgueil blend from four cabernet franc Loire plots, crammed with gorgeous, lush red cherry and redcurrant fruit.'  Jane MacQuitty, The Times (April 2016)

Grapes: Cabernet Franc  Origin: France, Loire Village: Bourgueil  ABV: 12.5%
75cl Bottles: £13.75  Case price: £12.75*

'The Dish Magazine' Sunday Times: 2014 Soave Pieropan, Veneto, Italy 
Meanwhile in The Dish Magazine supplement to the Sunday Times we're delighted to see the 2014 Soave Pieropan featured by Will Lyons in the Veneto section: