Bordeaux can be a rather confusing and confounding market and never more so than at 'primeur' time. It is very easy to switch off, and many of us do, with just some of the big names and wild prices making the headlines. But – and there is a but – there are some gems and some wines that should be considered if you are a wine lover. 2015 is a good year and there are some wines that will be very good indeed. Bordeaux has still 'got it', you just have to choose wisely.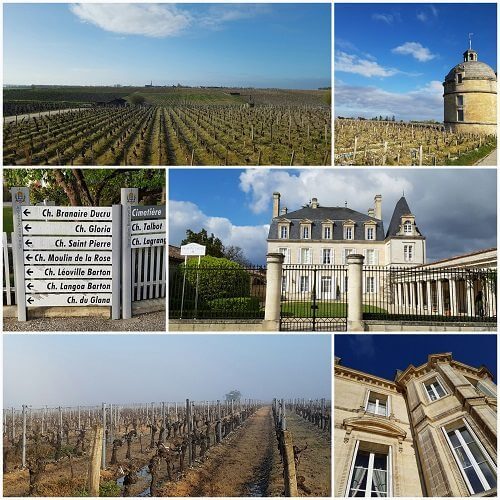 As Will Lyons, Wine Correspondent for the Times, eloquently writes:
'..it is always the red Bordeaux I serve which receives the most lavish praise. Why? Well, they posses a unique combination of finesse and power, have an ability to improve with age …. They are also very consistent.  But aside from their taste Bordeaux's magic lies in its variation and value. Yes, value. Leave aside the top 30 Châteaux and there are some wonderful Cabernet Sauvignon, Merlot blends to be found at a price point between £10 and £20.'
And it is here where we should all be thinking about tucking some bottles away. There are some great wines now out that you simply will not regret finding in your cellar in the next few years and they don't have to cost the earth.  Please see our focused selection below – there are many more we liked, some now sold-out, some still available in very small volumes, that space simply doesn't allow us to include here, but please ask as we have great access to most of the 2015 wines and we will happily hunt them out for you.
Under £100
OK, this  (saying under £100) is cheating a bit as they are all six-packs, but Denis Durantou, maker of Pomerol l'Église Clinet, offers simply extraordinary value in his 'lesser' wines. Any of the other wines can also be ordered by the six bottles (or any other available bottle size), just say what you want in the comments on your order wish list.
2015 SAINTAYME

 £55 (case of 6)
2015 LA CHENADE

 £60 (case of 6)
2015 CHÂTEAU LES CRUZELLES

  £90 (case of 6)
2015 CHÂTEAU MONTLANDRIE 

 £82.50 (case of 6)
£100-£300
2015 CHÂTEAU LA MAURIANE

£125
2015 CHÂTEAU LABÉGORCE

 £200
2015 CHÂTEAU FERRIÈRE

 £270
2015 CHÂTEAU HAUT BAGES LIBÉRAL £280
2015 CHÂTEAU HAUT BATAILLEY

 £300
Two Margaux in the section above, and three in the one below tell something of the story of this vintage, the most successful Margaux vintage for many years.
£300-£500
2015 CHÂTEAU D'ISSAN

 £420
2015 CHÂTEAU BRANE-CANTENAC

 £460
2015 CHÂTEAU LES CARMES HAUT BRION

 £470
2015 CHÂTEAU GRAND PUY LACOSTE

 £500
£500+
2015 CHÂTEAU LÉOVILLE BARTON 

 £580
2015 CHÂTEAU LYNCH BAGES

 £890
2015 CHÂTEAU PICHON LONGUEVILLE BARON

 £995
Depressingly, from now on in it is likely to be well over a £1000 a case for the last few releases barring a few second wines (look out for the silkily delicious 2015 RÉSERVE DE LA COMTESSE Pauillac

in particular), so for us the interesting kit is already out and its time to make some decisions. It is a further aggravation that despite a seemingly calm campaign and a real sensation that wines are not selling particularly well here, in Bordeaux the story is rather different and many 2015s are already sold out. So if you want to secure anything in particular please let us know.
As ever you can keep up to date with all releases from #Bdx15 on our Recent Releases page.