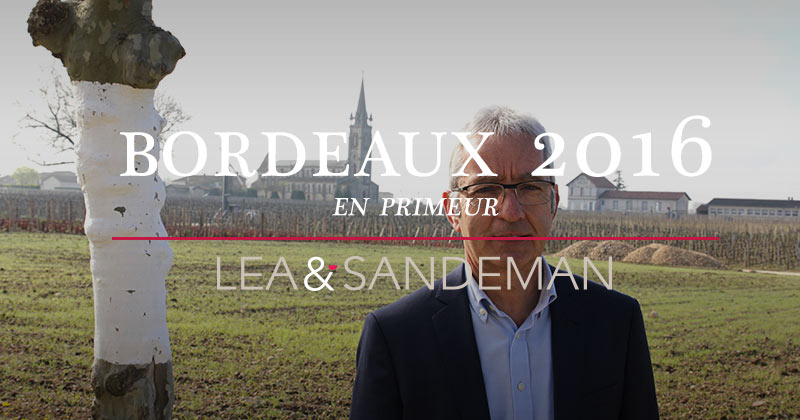 The ever dependable right-bank stable of Denis Durantou has just been released. These are wines where the price-to-quality ratio is always off the scale – even more so so in a fresh and juicy vintage like 2016. The SAINTAYME and LA CHENADE will provide enormous pleasure almost immediately. The LES CRUZELLES and MONTLANDRIE will reward some cellaring but all are worthy of strong consideration, particularly for those seeking lovely wines to drink that won't break the bank. These all come very highly recommended and, if you needed any more persuading, most are at the lower end of our price estimates.
SAINTAYME Grand Cru Saint Emilion – £62.50 per 6 IB
'This is a lovely, early-drinking Saint Emilion from Denis Durantou' – Neal Martin, 88-90
LA CHENADE Lalande de Pomerol – £70 per 6 IB
'hugely enjoyable' – Jancis Robinson, 16.5
CHÂTEAU LES CRUZELLES Lalande de Pomerol – £100 per 6 IB
'Cellar space should be made for this sensual and engaging wine, and if prices follow their trend as in previous years, it could be one of the Right Bank's outstanding value [wines]' – Neal Martin, 91-93
CHÂTEAU MONTLANDRIE Côtes de Castillon – £87.50 per 6 IB
'Superb. Expect this to land towards the top of my banded score once in bottle' – Neal Martin, 91-93
Also out today is another from the Mouton stable, CHÂTEAU CLERC MILON, at £290 per 6 IB. This took time to unfold in the glass but ended up richer and fuller than the D'ARMAILHAC (£195 per 6 IB). It is certainly a step up in terms of quality and that is reflected in critics' reviews. Jancis Robinson was particularly impressed. She gave it 17.5+ and described the wine as, 'So cool!'. Now that doesn't happen every day…
As ever, you can keep up to date with everything from #Bdx16 on our Recent Releases page.