We were delighted to sponsor the 22nd City Fine Wine Challenge at a new venue this year. One Great George Street, also the home to the Institute of Civil Engineers, turned out to be an ideal venue for the event. A moving introduction from David Tait  – who has climbed Everest no less than five times – underlining the importance of the work that NSPCC Childline does to protect children, provided a sobering starting point for the evening. The crowd were then put through their paces by quizmaster Matthew Jukes leading them through 8 gruelling rounds of the Fine Wine Challenge Quiz. Most impressively, 86% of the crowd correctly guessed the grape variety of the Stapleton Springer Orange Pinot Noir, a true testament to the modern cosmopolitan nose!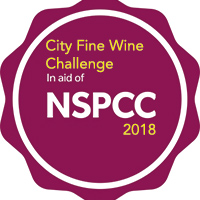 With a handsome host of prizes kindly donated by a variety of different sponsors, auctioneer Charlie Wormsley successfully wound up the crowd and the pledges quickly mounted up – one table inadvertently appeared to have booked 7 days together in a delightful Tuscan villa, not bad either way!
With a robust £185,000 raised for this very worthy cause, we would like to thank the staff at One George Street for all their help with setting up the event and also the tireless fundraising efforts from the NSPCC staff.
You can play the quiz on the Decanter website before heading over to our website to browse the wines.
Please note that 50% of the value of all wine sales on the night went towards the total, and 10% of sales of quiz wines for the following 30 days will also be donated.