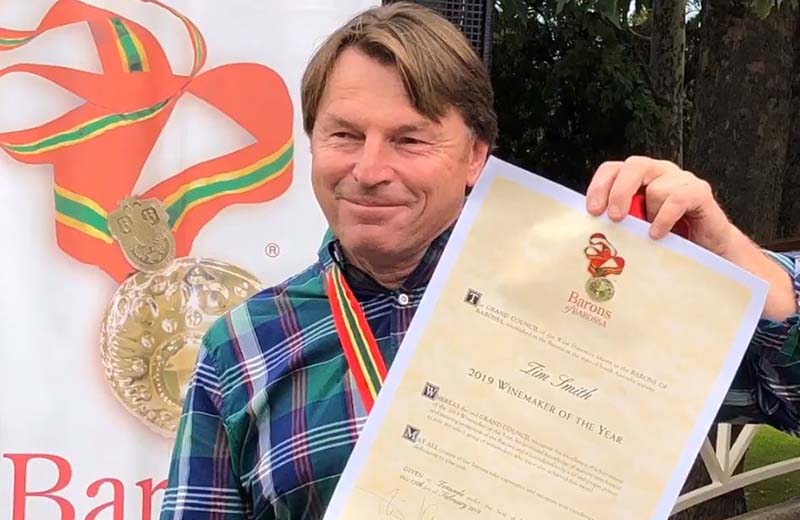 This morning we received an email from Tim Smith (typically modest, as anyone who met him at our October tasting will recognise):
"Anyone that knows me probably knows I'm not that good at the art of self promotion, but I just wanted to share what was announced yesterday.
The Barons of the Barossa  are our regional fraternity that upholds the values and vision of Barossa winemaking and food culture. Each year they anoint a winemaker and viticulturist based on their individual efforts in maintaining these values.
Apparently I've been recognised for doing that, so I was anointed yesterday. I'm led to believe this is a good thing.
I'm absolutely ecstatic and humbled (and very hungover) after this being officially announced yesterday."
We are delighted for Tim, whose light touch in winemaking has led us back to the Barossa, an area from which we had rather given up hope of finding wines of the drinkability that we are always after, without losing their unique identity.
You can see more on Facebook and in the Barossa Herald, and you can find Tim's wines here. (A new shipment is due in very soon!).