Our Wine & Food Pairings for Easter
With all that is happening with the world at present it is easy to forget that we are just over a week away from Easter. Whilst probably not at the top of everyone's priority list, we thought the distraction of focusing on some yummy food and wine would be just what was needed. So we have picked some of our favourite recipes and wine pairings to try with them.


Risotto Primavera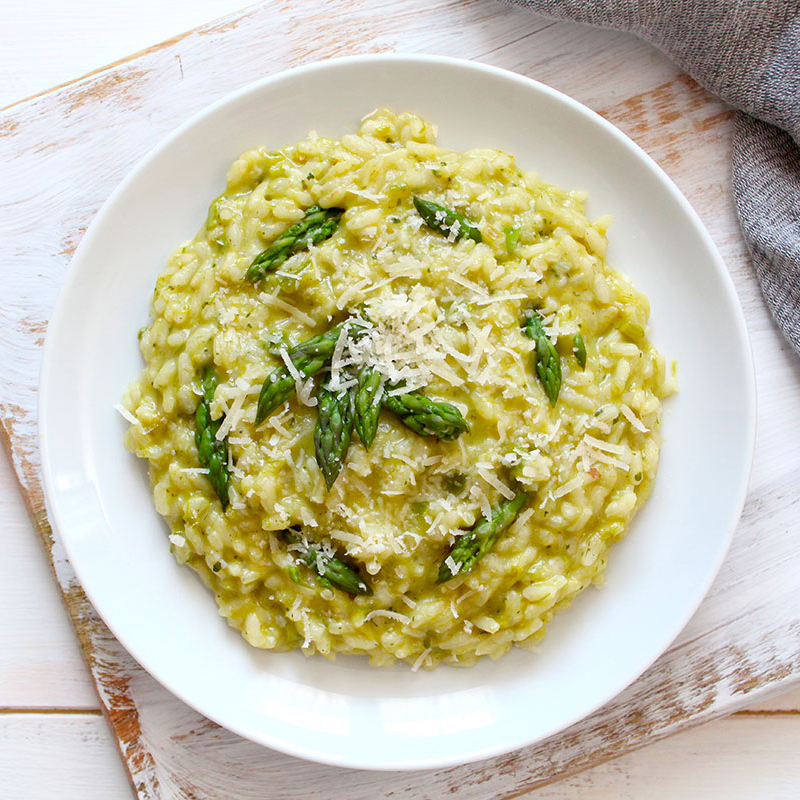 First up is our take on a Risotto Primavera, here with Asparagus, which is notoriously tricky to match. We felt that the gentle spice and fruit weight of our Ramato (delicately pink) Pinot Grigio 2018 from Visintini in Friuli (Northern Italy) would cope well with the richness of this dish but lend a pleasing acidity for balance. An alternative would be the Paramos de Nicasia Verdejo 2018 from Maquina & Tabla in Rueda Spain, which has an intensity of stone fruits, gorgeous textured mouthfeel and once more a deliciously bright acidity.
Salmon Wellington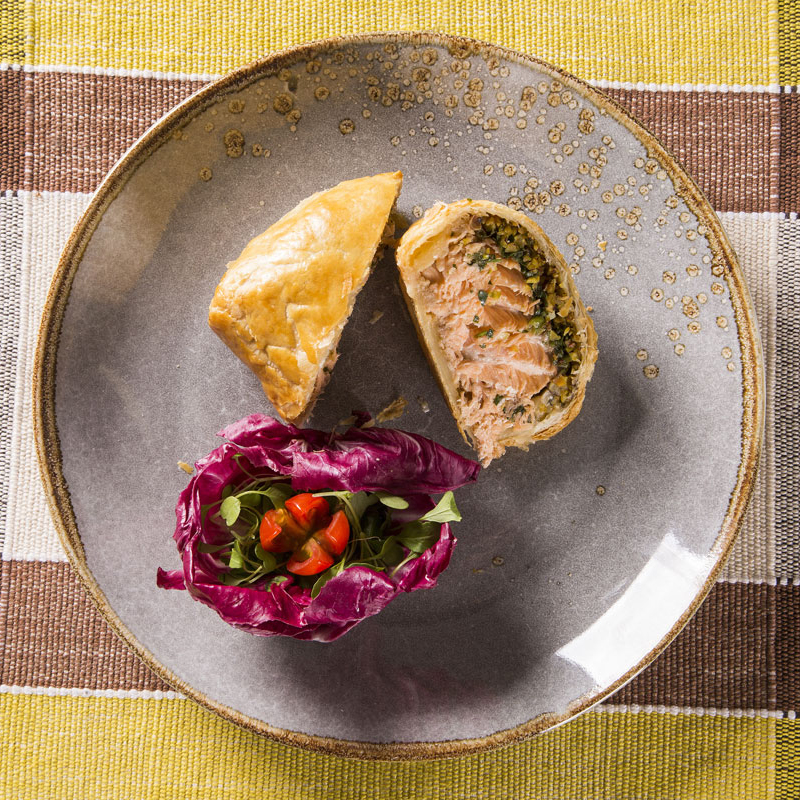 Next we have a rather tasty Salmon Wellington recipe, for this we are going classic, with Lionel Gosseaume's Touraine Sauvignon 2019 'Les Sauterelles'. With the soft cheese and dill, the herbaceous notes and bright citrus fruit, will prove a good foil. If that doesn't float your boat then perhaps the stonking Riesling Teufelspfad 2017 Weingut Braunewell will, with tropical fruit weight and a tangy limey acidity, it entices and refreshes in equal measure.
Roasted Pork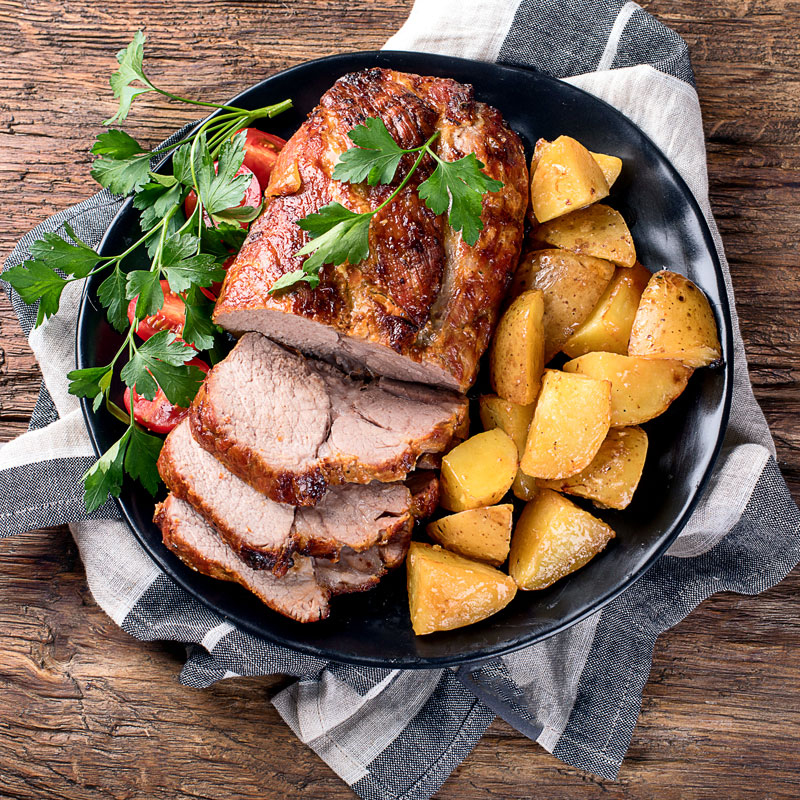 Roast pork is always a winner and this one has a distinctly Italian accent, with the fennel seeds and long slow cooking. You do still end up with naughty but nice crackling, so to balance that delicious fattiness we recommend the Manni Nossing Kerner 2018 from the Eisaktaler Valley in Italy's Alto Adige. This has plenty of fruit and spice, but being of Alpine descent a sparkling purity that cleanses the palate. For those in search of a red to match their pork, we would highlight the new wave Rioja 2017 from Roberto Olivan at Tentenublo. This is a hand crafted, single village wine, that majors on sleek plum and black fruit, yet retains bite and shape with some lovely spice that will work well with the meat.
Leg of Lamb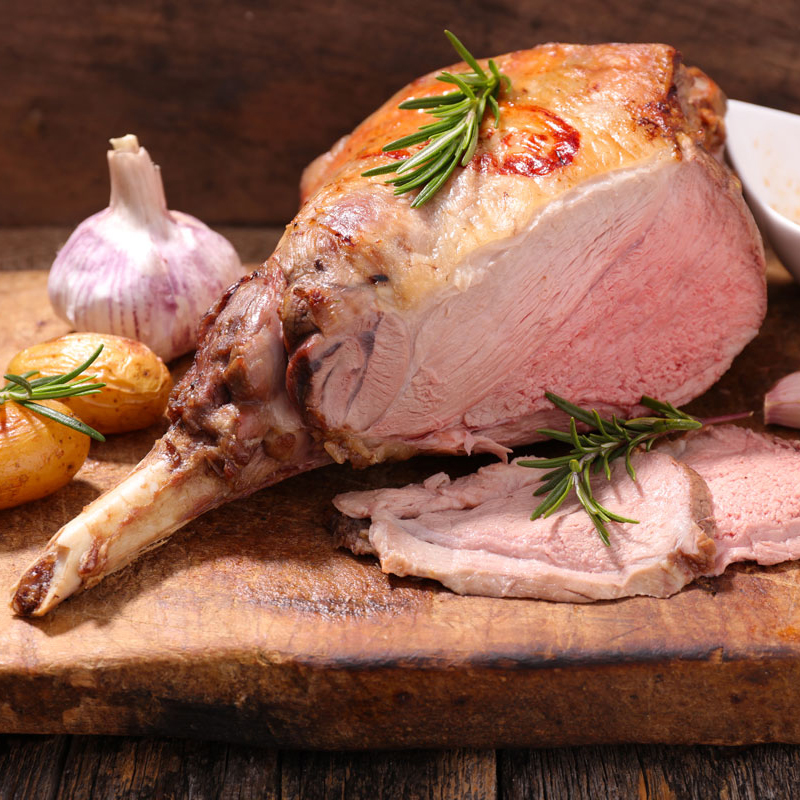 Now Easter of course is synonymous with Roast Lamb and we know this recipe is a belter, having used it for many years. It really calls for red wine, but don't be afraid to try a rich white, if that is what you fancy. White Burgundy, white Rhone and Alsace would all offer good options. For a red a good place to start is the Rhone Valley, in particular those Grenache heavy wines from the south. Thierry Faravel has made simply stunning wines in 2017 and his Gigondas Domaine la Bouissiere would be a great match for the lamb, saturated woodland fruits, Mediterranean herbs and ground pepper, all bound up with ripe tannins, would deal well with the richness of the meat. Continuing the Rhone theme, but crossing the pond, we have Michael Klouda's Carignan from Lodi in California. Michael is a dab hand at searching out amazing old vine fruit and this wine has a sappy, juicy brightness with joyous damson and cranberry fruit, that would match the fruity and sharp sauce perfectly.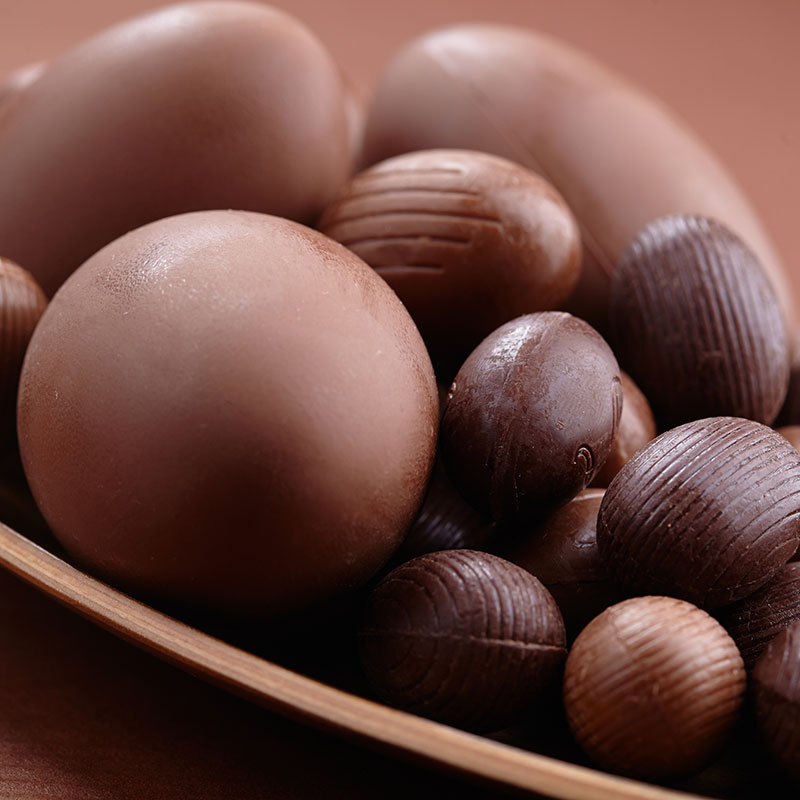 If you're lucky enough to be facing a glut of Easter eggs, you could have some fun finding a wine to pair with the vast amount of chocolate ahead of you. Maury 2016 Mas Amiel, a Vin Doux Naturel from the South of France is a red fortified wine, similar to a young vintage port, made predominantly of Grenache. Bags of sweet, ripe, jammy berries and peppery spice – a fine fit for chocolate.