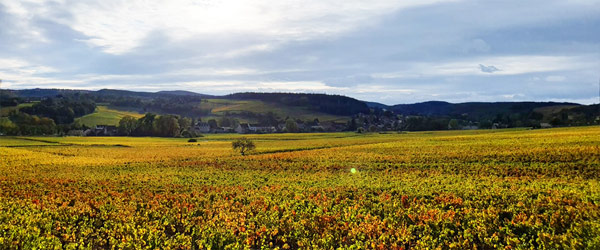 Domaine Frantz Chagnoleau
Our second day began with a longer journey, from our digs in Beaune (which we had settled into the night before after driving down from Chablis) straight south to Pouilly-Fuissé. In the tiny commune of Pierreclos, we drew up to a maze of buildings and were greeted, then ushered down some steps to the tiny cave of Frantz Chagnoleau.
Frantz is young, enthusiastic and has a real presence – the way he explains the techniques involved in his wine are evidence of somewhat not just following the established order. He is experimenting and frankly making one which might revolutionise the region. His wife, Caroline Gon, is a winemaker at the Comte Lafon Mâcon operation – we can only guess what their dinner table discussions are like, but it's clear that Frantz is borrowing some of his wife's techniques and technology.
Whilst all the wines in the range were sublime, the Pouilly-Fuissé Pastoral was especially haunting. It folds you into a harmoniously fresh, nuanced, silky collection of fruit, followed by a subtle cream and toastiness. The way it plays across the palate is symphonic. Glorious.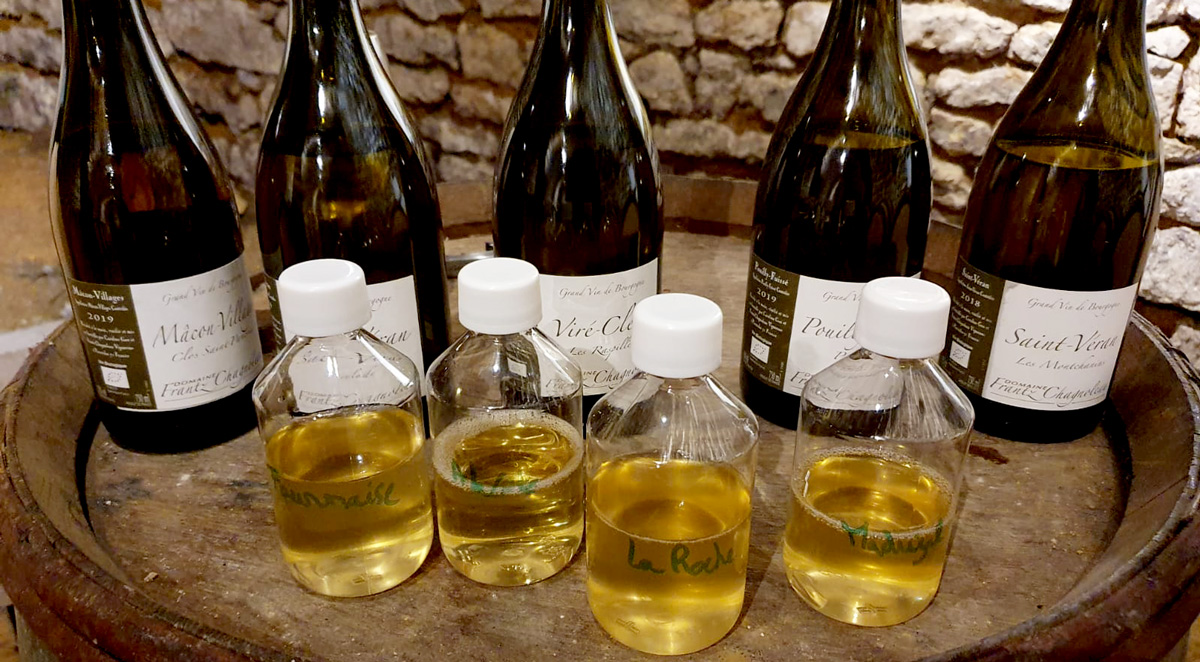 Domaine François Lumpp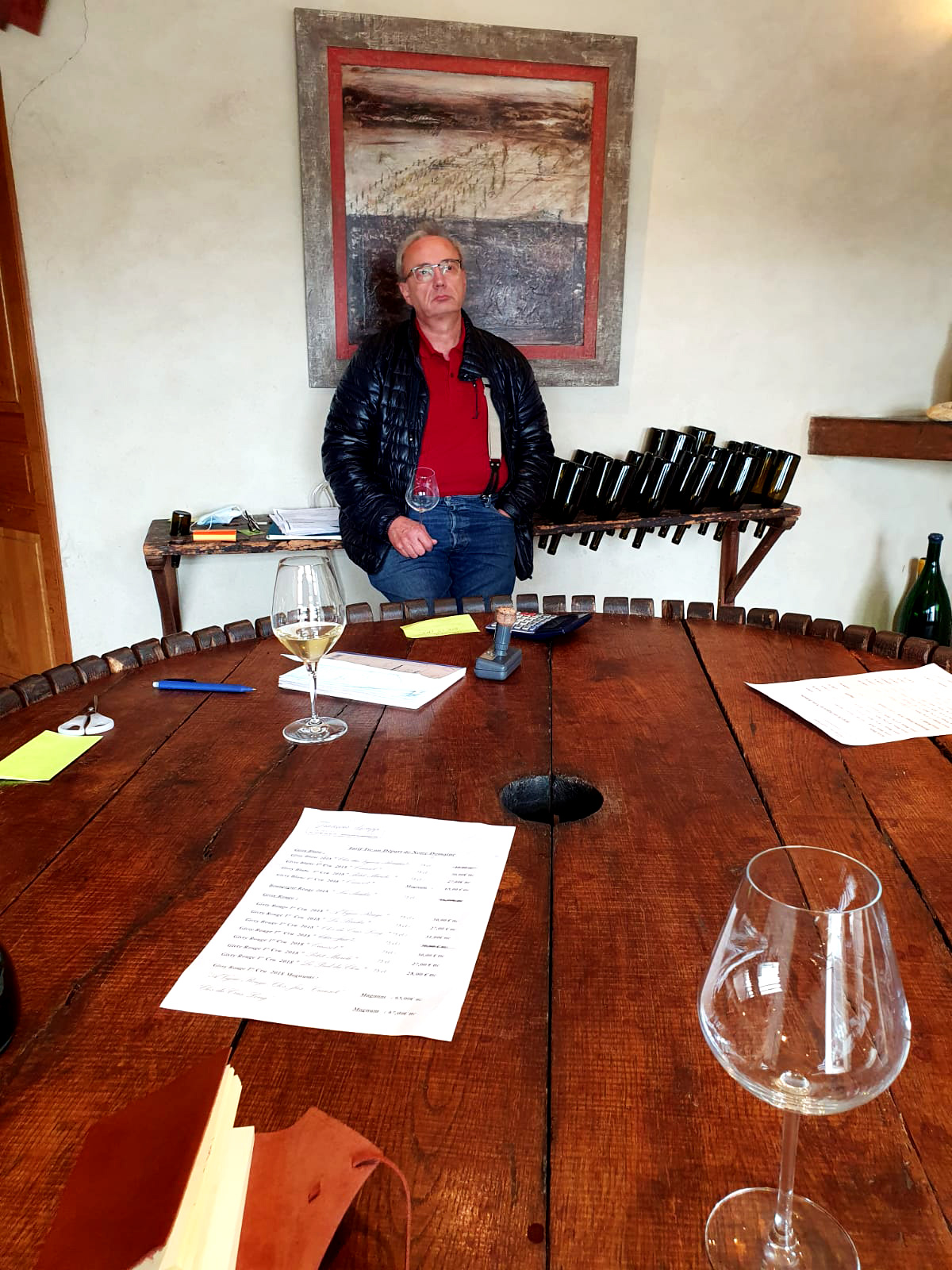 Lunch with the Lumpps sounds like an awful sitcom, but once you've met François and his charming family, it's one you'd gladly be involved with. One of the top wineries in Givry, François makes wine akin to his character – bold, friendly and generous.
If you're looking for good value in Burgundy and like something with a bit of power, these are the place to go. We found them totally hedonistic and drinkable, with the structure to age for at least a decade, but no reason to if you really wanted to tuck in now. Lunch was taken in their kitchen just off of the tasting room, a traditional French Spaghetti Bolognese.
Highlights –>
There was really no need to choose a highlight here. All three Givry Rouge were sublime. Intense aromatics which went from violets, through red fruit and down to dark, this juiciness was backed up by a hedonistic oak (which at 70/80% new provided substance, but was very well concealed) and firm, powdery tannins (which sound obscure, but did a fantastic job of countenancing the wine before it fell too far into fruitiness).
Domaine François Raquillet
Another François, this time the master of Mercurey, in the guise of François Raquillet. The long single track winding road which lead to his winery eventually opened out to a grand Maison and a driveway which ended at a balcony, overlooking swathes of Mercurey vines. Like the François before him, Monsieur Raquillet is a larger than life character, who is a driving force behind high quality Mercurey wines. If you have not discovered the pleasure and value on offer here, this should be your first port of call.
Look no further than the Mercurey Rouge Vielles Vignes. The old vines added an extra layer of perfume and concentration, which left wafts of lavender coming out of the glass. An ultra fine structure and highly intense fruit were all bought into line by bags of freshness. Something we soon found was typical for the 2019 vintage.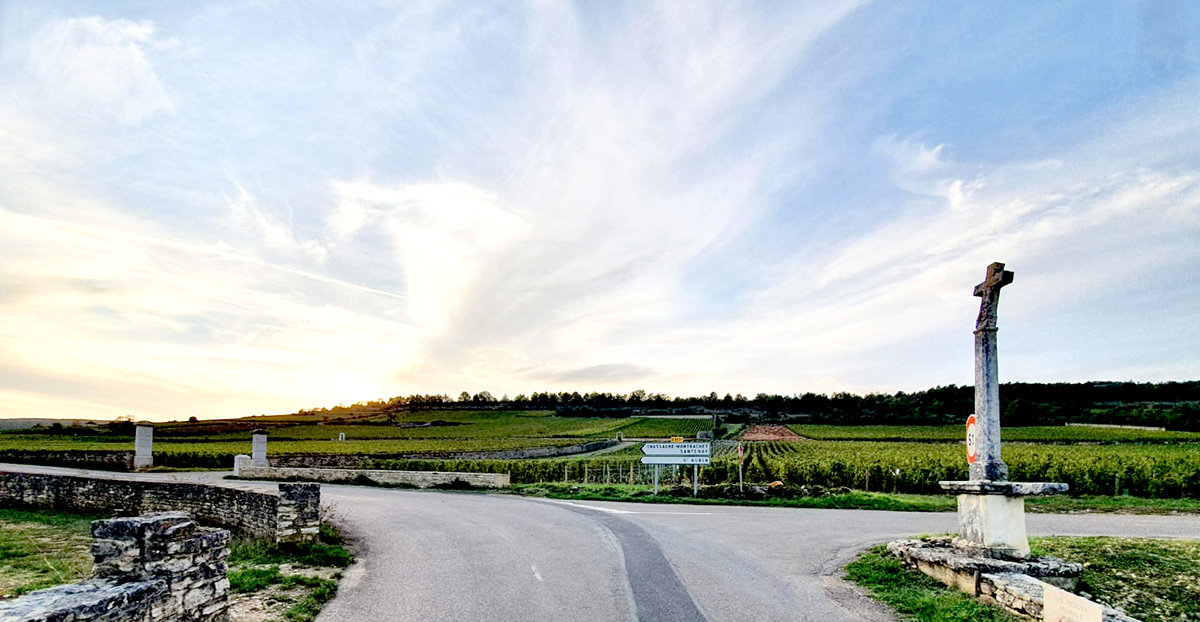 Domaine Paul et Marie Jacqueson
No, we haven't accidentally gone up the road to Champagne, this Jacqueson with a single 's' are very quietly making some of the most texturally exciting and affordable wine in Burgundy. We drew up to their winery, perched on a hill and vaguely resembling an Anglo-Saxon long house. Each of these wines really typified their appellations, but did so with a silky, sleekness which was incredibly intoxicating. We never get enough of these each year (hence our total ignorance of the wine) and it's clear why.
Highlight – Rully Rouge Chaponnières (unfortunately unavailable this year).
Their Rully Rouge Chaponnières smelt like a punnet of squashed berries. Like an idle relative had stepped on the mixed fruits at a picnic, just as they'd been taken out of the cooler bag. Cherry, blueberry, raspberry, rosehip, cranberry, red currant – all intermixed with great intensity and a real freshness, stopping them from being at all cloying.
If you wish to receive email updates on the 2019 Burgundy En Primeur: