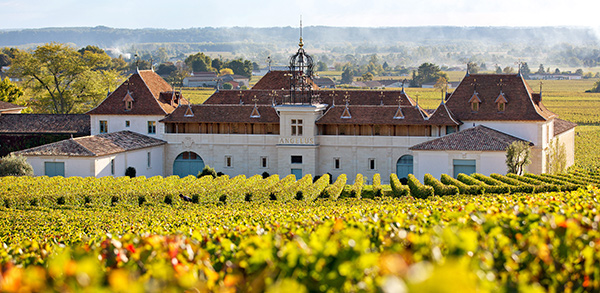 The 2020 vintage is beginning to reach us, with the first major sample arriving yesterday. These blog entries will keep track of my thoughts on the samples that I am able to taste, along with a few comments regarding the market and what pricing might be considered favourable.
2020 Château Angélus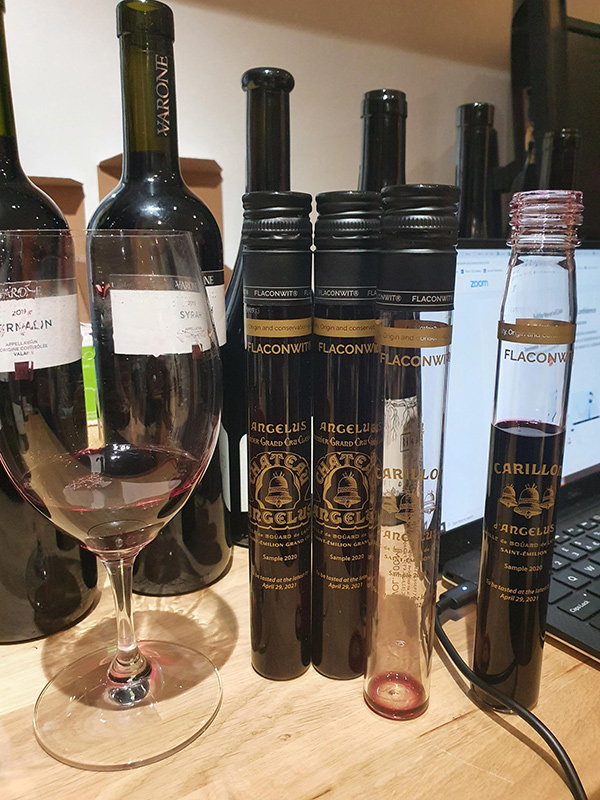 Starting with a bang, it's been nearly 10 years since Angélus was promoted to Premier Grand Cru Classe A. With Stéphanie de Boüard-Rivoal of Angélus comparing this to a synthesis of 2018 and 2019, it could well be a 100-point scoring wine. The sample, however, may have not enjoyed the journey in its cigar shaped test tube.
Although the wine was intense and the tannins well sculpted, the whole sample felt rather diffuse. All the components broadly stood out from one another, with alcohol being the over-riding element, especially on the finish. The tannins too, which in a warm year you'd expect to be thick and glossy, were instead slightly dry and a little hard.
It is not uncommon for these barrel samples to be a bit disparate. They do, after all, have 2 years of barrel ageing for the components to make friends, however this just didn't quite feel as complete as we were hoping – it neither had peppy acidity, nor glossy opulence.
Perhaps this could point to a wine of wonderful balance in the future? The harder tannins are certainly not such a bad thing, as it's usually a sign of restraint. Only time will tell.
2020 Château de Ferrand
Owned by the Bich family, who created the Bic biro, tasting Château de Ferrand was an entirely new experience for me. It has recently undergone substantial renovation and received a great deal of investment, including bringing on Hubert de Boüard from Château Angélus to oversee the estate.
The wine was impressive. Inky, intense dark fruit with the richness of the Merlot (75%) being tempered by both Cabernet Sauvignon and Cabernet Franc (a grape which they intend to expand upon). It too had dryer tannins than expected, which will be interesting to monitor across its evolution.
We're not yet sure of a price, but with back vintages around £20 per bottle, this could be a great cellar filler.
Outside of En Primeur but still in Bordeaux…
We were also lucky to be treated to a tasting via Zoom with Château Tronquoy-Lalande, who do not release En Primeur, but had sent samples of their 2014, 15, 16 and 17 to taste. Bought up by Château Montrose in 2006, it enjoyed a 10 million euros renovation, and the results are really beginning to show. The four vintage vertical began a bit shakily with a 2014 which I thought was a bit reticent (but my Saint-Estèphe loving colleagues enjoyed) a 2015 which hadn't quite found its stride – but the '16 and 17. Wow. 2016 spoke entirely of the vintage – balanced on a knife edge, it was exactly what we all like in a bottle of claret (and very much one for the cellar) and the 2017, perhaps the greatest surprise of them all, was a delightful strawberry fruited 'vin de soif'. Full of energy, gloriously approachable fruit and a savoury lift, it's the sort of wine where you would see the bottom of the bottle all too quickly.