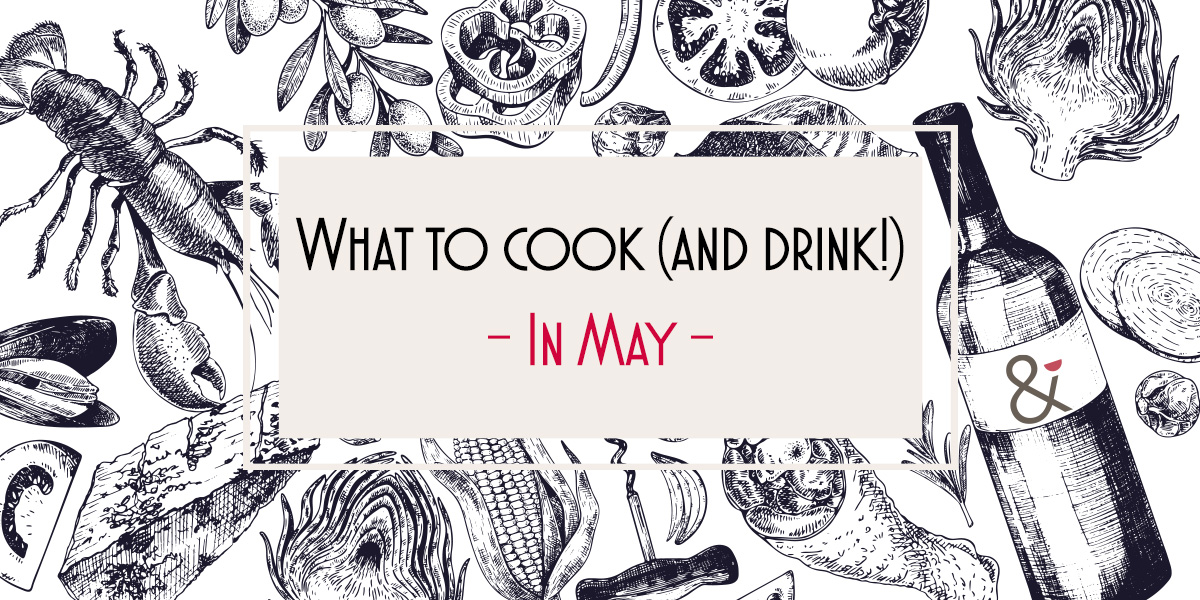 Did you do it? Did you brave the snow and sleet on the "Glorious 12th" – pint in one hand, brolly in the other, shivering away next to a tiny little patio heater that definitely was not recreating those visions of Southern Californian outdoor dining that we all had in mind when we made those bookings… Thankfully we've had a few nicer days since then, and (at time of writing!) the weather's looking a little jollier for the bank holiday weekend, although I won't quite be hanging up my thermals just yet.
Peas & Broad beans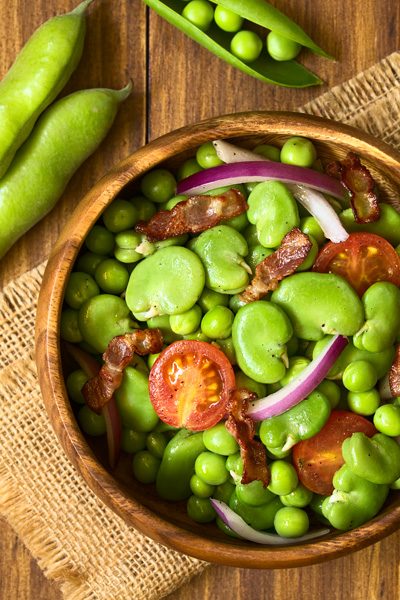 We'll start then with all things green – peas and broad beans are in, which is great news for all those warm, salad-y type al fresco lunches we'll soon be having (fingers crossed!). If you have the time (or perhaps some children with idle hands) buy peas in their shells and get podding. A natural friend of leafy herbs, toss your peas with fresh mint, basil, tons of olive oil and chuck a milky soft burrata on top. For your broad beans, pod them twice (a necessary chore) and serve with fried bacon lardons and poached eggs, or blitz them with tahini and lemon juice to make a gorgeous fresh hummus. Broad beans are amazingly versatile for wine matches, but I can think of little better than 2018 CHÂTEAU BEAUMONT Blanc 'Les Pierrières' Blaye – the barrel fermentation here gives a lovely little texture to the clean, fresh and utterly quaffable Sauvignon/Sémillon blend.

Spider Crab & Brown Crab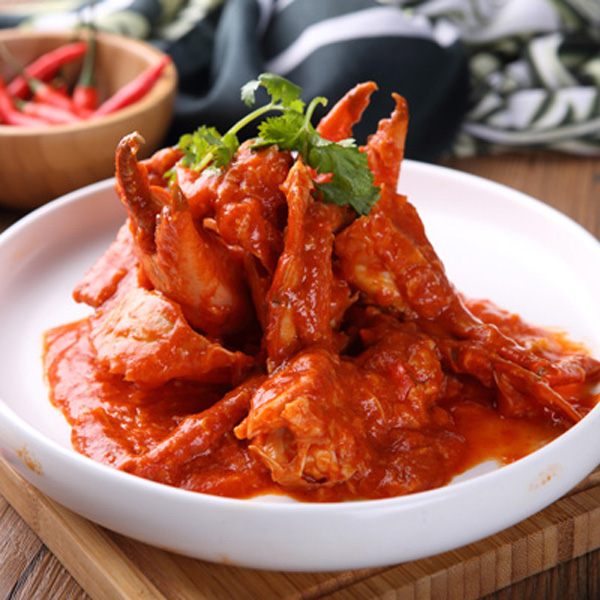 In last Saturday's Guardian Feast magazine, Felicity Cloake had a recipe for Singapore Chilli Crab, which I haven't been able to get out of my head. Happily then, both spider crabs and brown crabs are in season, so stock up and be prepared to get messy. If you prefer your crab already picked and prepped for you, but still fancy a spicy kick, crab cakes are easy to prepare and can be as fiery or tame as you want them, or – even simpler – stir your crab meat through fresh pasta with a pinch of dried chilli and a squeeze of fresh lemon. Obviously, with a very messy Singapore Chilli Crab a bucket of cheap lager is the go-to, but off-dry Rieslings work a treat too. 2019 SCHIEFER Riesling Trocken Qba Weingut Lehnert-Veit for its ripe yellow fruits, or 2015 TONGUE IN GROOVE Riesling for its incredible papaya, mango and lime leaf flavours.
Pigeon
One of our favourite restaurant customers, the ever-wonderful Medlar in Chelsea, mentioned a new pigeon dish which has also been making my mouth water – pigeon breast, confit leg, sautéed gnocchi, rainbow chard… truly the stuff of dreams. Head Sommelier Melania is on the hunt for the perfect sherry to pair with this dish, for the Copa Jerez international competition – we'll let you know what she goes for, but if you need some wine to pair with your pigeon immediately then the 2016 RIPPON 'Rippon' Mature Vine Pinot Noir is stylish, supple, and spicy all in one.

Rhubarb (Sweet)
We haven't mentioned puds on this blog yet, mainly because your humble author is a competent cook, but absolutely disastrous baker. With a bit of luck, patience, hope and prayer however, even she can pull off a rhubarb crumble, with the season's best field-grown rhubarb. Serve warm with a generous glass of cold 2014 COTEAUX DU LAYON BEAULIEU L'Anclaie Château de Pierre Bise – an outstanding Loire sweetie. Chenin Blanc's natural acidity makes it a perfect candidate for sweet winemaking, with more versatility and freshness than the more classic Sauternes.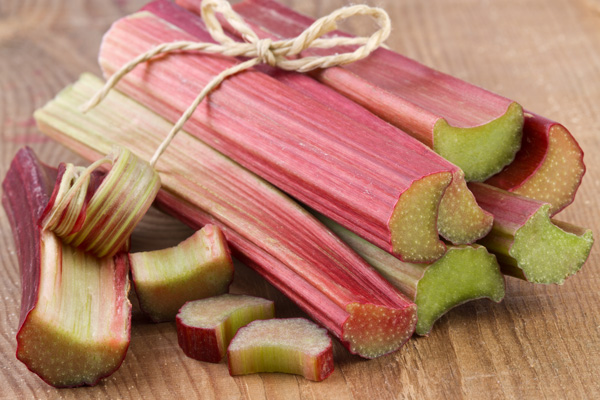 Rhubarb… for a savoury twist
It's not just desserts though – rhubarb makes a brilliant sauce too for savoury dishes – think barbecued lamb in flatbreads with yoghurt and rhubarb sauce. Cook the rhubarb down in equal quantities good quality white wine vinegar and sugar, with whatever spices you fancy, and spoon liberally over charred meat. Simply perfect with gallons of rosé – perhaps 2020 BANDOL Rosé Domaine Tempier if you take Rosé seriously – or a slightly chilled red, perhaps the vibrant carbonic red fruit of 2020 ARTUKE Rioja. Glorious.
So: Fire up the barbecue, have a lovely bank holiday weekend (both of them!), and do let us know what you end up cooking (and drinking!) this month.