2014 Le Macchiole Pre-shipment Offer
Vintage Report
In the very challenging conditions of the 2014 vintage, it takes a team with the experience and skill of Le Macchiole to produce great wines. Against the odds, they have once again crafted a set of world-beaters that have wowed the critics and earnt Paleo 2014 the much-prized 'Tre Bicchieri' award.
Very sadly, there is no Scrio release in 2014 but, if anything, it just goes to emphasise the exacting standards held by this auspicious estate. The wines Cinzia and the team at Le Macchiole have created are wonderfully pure, nuanced and detailed. They will give great pleasure in the years to come.
We are also delighted to include the 2016 Bolgheri Rosso in the offer once again. It's very hard to find a wine with this much class for under £20 a bottle so this is an absolute steal at these pre-shipment prices. Don't miss the chance to add some to your cellar…
Pre-shipment Offer & Prices
This is a pre-shipment offer and therefore the cheapest possible price these wines will be available to buy. In Bond prices are displayed, but the wines are also available Duty Paid. Larger formats are also available in very limited quantities.
Ordering
Place your order via our website wishlist or simply reply to this email.
Reviews & Awards
'This batch of new releases from Cinzia Merli and her team at Le Macchiole represents interesting philosophical and stylistic shifts. Over the past decades, the vineyard team has amassed enough experience to securely obtain optimal fruit ripeness throughout the various parcels even in difficult vintages.

It's a question of knowing your land, and years of farming have awarded that awareness.'

Monica Larner www.RobertParker.com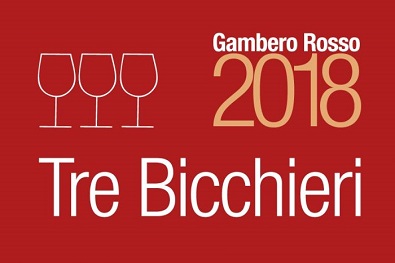 ---

2017 BOLGHERI ROSSO Le Macchiole
The 2017 Bolgheri Rosso is a rich, explosive wine that embodies all of the natural richness and opulence of the year. Black cherry, bittersweet chocolate, plum, mocha, licorice, spice, leather andThe 2017 Bolgheri Rosso is a rich, explosive wine that embodies all of the natural richness and opulence of the year. Black cherry, bittersweet chocolate, plum, mocha, licorice, spice, leather and menthol burst from the glass in this exuberant, flamboyant red. Not a shy wine by any means, the 2017 possesses tons of intensity and volume in all of its dimensions. This is an especially heady wine, even by Bolgheri standards, and that is saying a lot! And yet all the elements are so well balanced. Drinking range: 2020 - 2025 Rating: 91 L&S (Mar 2020)

75cl bottles, case of 6
In Bond

2015 MESSORIO Le Macchiole
This year's Messorio is again very successful. Lithe and muscular but with deep and dark Merlot juice at its heart, with superb focus and drive. The core is intense and loaded with firmish blackThis year's Messorio is again very successful. Lithe and muscular but with deep and dark Merlot juice at its heart, with superb focus and drive. The core is intense and loaded with firmish black fruit-flesh and a savoury sinew. Dark and brooding for now with seasoning twists of pepper and some lovely leafy, crunchy notes. Serious stuff and with great presence. Well framed by impressive fine-grained tannins that point to a good, mid-to-long term future for this well-proportioned, pure Merlot.L&S (Mar 2019)

Double Magnum, wood case of 1
In Bond
Magnums, wood case of 1
In Bond
75cl bottles, wood case of 6
In Bond

2015 PALEO Rosso Le Macchiole
2015 was clearly a warm vintage and it is incredible what the team have done here to retail such class and definition in the wine. The nose sings Cabernet Franc and the depth is hugely impressive.2015 was clearly a warm vintage and it is incredible what the team have done here to retail such class and definition in the wine. The nose sings Cabernet Franc and the depth is hugely impressive. Sweet morello cherry juice and fragrant plum pulp make up a rich sleek core of fruit with ginger spice and fresh green herbs adding another dimension. The grip is beautifully managed, softly granular tannins give length and add a complexity. There is lift too so you are left with a feel of finesse and powerful drive. Clever stuff in a warm year, a dynamic and powerful Paleo.L&S (Mar 2019)

75cl bottles, wood case of 6
In Bond

2015 SCRIO Le Macchiole
Blackberry liquor, black cherry, dark elegant spice, power, density, complexity and concentration. Deep black fruit on the palate, with dark chocolate, spice, blackberry, lithe, rich, but balanced,Blackberry liquor, black cherry, dark elegant spice, power, density, complexity and concentration. Deep black fruit on the palate, with dark chocolate, spice, blackberry, lithe, rich, but balanced, great concentration and weight of ripe full tannins. Definitely a full throttle example of Scrio. Drinking range: 2022 - 2032L&S (Nov 2018)

75cl bottles, wood case of 6
In Bond