2015 Domaine Tempier Bandol: Pre-shipment Offer
When we visited the mesmerizing Tempier estate at the end of last year it was a great chance to taste through the sexy, succulent 2015 vintage releases. As we huddled around the barrels in the gorgeously cool cellar, winemaker, Daniel Ravier was at pains to point out that because of the recent bottling some of the wines were looking a little shy - a touch dumb. Well, the volume may have been temporarily 'down' but the quality of this warm, long vintage was clear. Pure joy shone bright with every wine we tasted.
This is a super vintage, a lovely inviting style that will appeal to any wine lover. These are serious wines and will repay some patience, as ever, but one of the joys of 2015 is that they will not need quite so long to come around. If 2014 was a vintage for the cellar, this year's releases will be relatively approachable and offer quite early rewards. We will be able to enjoy the rich fruit and gorgeous meaty, savoury elements of these magnificent wines over the next 5 to 10 years.
2015 was certainly hot, but to understand the secret to Tempier's success this year, we must look at the whole season not just the headlines of a long, hot summer. Daniel explains it like this: '..after a very wet winter that brought massive water supplies and filled up the water table, the dry spring period didn't seem as hot as in other regions. As in 2014, the water supplies were good, even excellent, with rainfalls twice as heavy as on average. The weather was certainly warmer than the previous year but there was no hot spell during the spring period. Thus the 2015 vintage went on growing smoothly and by the end of July, it was about 10 days ahead of the 2014 vintage. But the heat was never overwhelming like in 2003, despite very high averages. This allowed the vine to flourish all summer. And in these conditions, we had little risk of disease, though we remained watchful.' Daniel Ravier, Vintage Report, 2015.
Even in a warm year, these are wines capable of ageing, but in their youth, as well as the nicely ripened fruit, the 2015s have a finesse and a refined feel, which lift them head and shoulders above their neighbours. Domaine Tempier is rightfully seen not just as a top producer of Provençal wines, but one of the world's great wine estates.
Ordering & Delivery
The wines are due to arrive in the UK in the spring, so place your order now to secure these excellent wines at the very best prices, they will never be cheaper than this opening offer. We are offering the wines with In Bond prices, so please indicate your onward delivery requirements in the notes box of the order form. If you would like to take advantage of our private wine storage facility 'Elephant storage' then do let us know and that can be easily arranged for you.
We are therefore delighted to offer the following pre-shipment offer for this unique vintage which should offer excellent medium to long term drinking.
NB Cuvée Cabassaou is in tiny quantities and will only be sold in conjunction with other wines as part of this offer.
---
IN BOND PRICING
All of these wines are offered with In Bond pricing, but can of course also be delivered Duty Paid.
PRIVATE WINE STORAGE
If you are considering private wine storage, we offer a full In Bond & Duty Paid storage service - more on the benefits of storing with us & pricing here.
---
Domaine Tempier
Domaine Tempier is an old family estate, owned by the Peyrauds since Lucien Peyraud married Lucie Tempier in 1936. The family was largely instrumental in getting the appellation of Bandol established in 1941. The reds are the quintessential expression of Mourvèdre, grown on terraced vineyards on steep hills around the 'plan du Castellet'. These are wines which are capable of long ageing, but even young they have a finesse of fruit and earthy flavour, coupled with fine-grained tannins, which lift them above the generality of Provençal reds.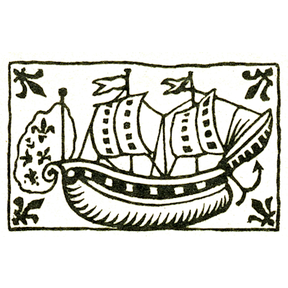 2015 BANDOL Cuvée Classique Domaine Tempier
75cl bottles, case of 12
This was just bottled when we tasted it in the cellar with Daniel. 75% Mourvèdre, 13% Grenache, 9% Cinsault, 5% Carignan and 1% Syrah. He explained that 2015 was a good year, Hot for sure and This was just bottled when we tasted it in the cellar with Daniel. 75% Mourvèdre, 13% Grenache, 9% Cinsault, 5% Carignan and 1% Syrah. He explained that 2015 was a good year, Hot for sure and perhaps in a perfect world there would be more acidity - but this warmth adds pure pleasure. The wines all have a relatively easy feel, this is good and hugely attractive. The 2015 Cuvée Classique is very jolly. Loaded with very attractive, soft cherry fruit and a delicious creamy feel. Perhaps not a true classic, but one of the most attractive and enjoyable vintages to taste at this early stage. This will give enormous pleasure and a perfect intro to this hallowed estate. L&S (Sep 2017)


2015 BANDOL Cuvée Tourtine Domaine Tempier
75cl bottles, case of 6
Bottled 4 weeks before we tasted. 85% Mourvèdre, 10% Grenache and 5% Cinsault. After the Classique there is an exciting hit here of much more meat and savour. And then the fruit, good dark gobs of Bottled 4 weeks before we tasted. 85% Mourvèdre, 10% Grenache and 5% Cinsault. After the Classique there is an exciting hit here of much more meat and savour. And then the fruit, good dark gobs of more bitter black berries. Some soft, baked plum notes and then the spice, the wood note and some green dried herb in the distance. Think Bandol, this has so much of what you want and then ripens up a tad. The feel is good and intense, but you feel the sunshine too, this is not overdone but clearly from a warm year. L&S (Sep 2017)


2015 BANDOL Cuvée Migoua Domaine Tempier
75cl bottles, case of 6
Tasted from tank. Wow. After Tourtine then Cabassaou this is another 'step up' in power, aroma and intensity. Daniel says the Mourvèdre is really dominant for now - even in a riper vintage like this Tasted from tank. Wow. After Tourtine then Cabassaou this is another 'step up' in power, aroma and intensity. Daniel says the Mourvèdre is really dominant for now - even in a riper vintage like this it will take some time to mellow, but it will mellow with age. More drive, more dusty tannin, grippy, so fine. So pushing - precise neat well formed middle. Lovely ripeness of fruit - really well pitched. This is ace. Red and purple fruit, spice, pepper, rich cherry, strawberry and blackberry in abundance, tightly packed for now and beautifully delineated. The Cinsault brings elegance and finesse. The place; this super vineyard adds the acidity. Daniel reminds us that there is always highest acidity in Migoua and here it proves the perfect foil for the full on fruit maturity. L&S (Sep 2017)


2015 BANDOL Cuvée Cabassaou Domaine Tempier
75cl bottles, wood case of 6
This had been bottled the week we tasted. 95% Mourvèdre balance made up with Syrah and Cinsault. From 60+ year old vines. Daniel is keen to emphasise the impact of the recent bottling and yes the This had been bottled the week we tasted. 95% Mourvèdre balance made up with Syrah and Cinsault. From 60+ year old vines. Daniel is keen to emphasise the impact of the recent bottling and yes the wine is not shoutingly expressive, but there is an interesting and direct hit of more intense, redder berries than the La Tourtine. This feels firm and deep. The power and savoury feel means it is less obviously a 2015 - the fruit feels less opulent and it is more meaty. More mulberry and red garriguey fruit, herbs a plenty. It is Thyme that stands out. This is impressive. A more classic expression, with just a touch of sleek wrapping to the core of denser fruit, that adds an element of ease and flow. A nod to the vintage. L&S (Sep 2017)


2015 BANDOL Cuvée Classique Domaine Tempier
Magnums, case of 6
This was just bottled when we tasted it in the cellar with Daniel. 75% Mourvèdre, 13% Grenache, 9% Cinsault, 5% Carignan and 1% Syrah. He explained that 2015 was a good year, Hot for sure and This was just bottled when we tasted it in the cellar with Daniel. 75% Mourvèdre, 13% Grenache, 9% Cinsault, 5% Carignan and 1% Syrah. He explained that 2015 was a good year, Hot for sure and perhaps in a perfect world there would be more acidity - but this warmth adds pure pleasure. The wines all have a relatively easy feel, this is good and hugely attractive. The 2015 Cuvée Classique is very jolly. Loaded with very attractive, soft cherry fruit and a delicious creamy feel. Perhaps not a true classic, but one of the most attractive and enjoyable vintages to taste at this early stage. This will give enormous pleasure and a perfect intro to this hallowed estate. L&S (Sep 2017)


2015 BANDOL Cuvée Tourtine Domaine Tempier
Magnums, case of 6
Bottled 4 weeks before we tasted. 85% Mourvèdre, 10% Grenache and 5% Cinsault. After the Classique there is an exciting hit here of much more meat and savour. And then the fruit, good dark gobs of Bottled 4 weeks before we tasted. 85% Mourvèdre, 10% Grenache and 5% Cinsault. After the Classique there is an exciting hit here of much more meat and savour. And then the fruit, good dark gobs of more bitter black berries. Some soft, baked plum notes and then the spice, the wood note and some green dried herb in the distance. Think Bandol, this has so much of what you want and then ripens up a tad. The feel is good and intense, but you feel the sunshine too, this is not overdone but clearly from a warm year. L&S (Sep 2017)


2015 BANDOL Cuvée Migoua Domaine Tempier
Magnums, case of 6
Tasted from tank. Wow. After Tourtine then Cabassaou this is another 'step up' in power, aroma and intensity. Daniel says the Mourvèdre is really dominant for now - even in a riper vintage like this Tasted from tank. Wow. After Tourtine then Cabassaou this is another 'step up' in power, aroma and intensity. Daniel says the Mourvèdre is really dominant for now - even in a riper vintage like this it will take some time to mellow, but it will mellow with age. More drive, more dusty tannin, grippy, so fine. So pushing - precise neat well formed middle. Lovely ripeness of fruit - really well pitched. This is ace. Red and purple fruit, spice, pepper, rich cherry, strawberry and blackberry in abundance, tightly packed for now and beautifully delineated. The Cinsault brings elegance and finesse. The place; this super vineyard adds the acidity. Daniel reminds us that there is always highest acidity in Migoua and here it proves the perfect foil for the full on fruit maturity. L&S (Sep 2017)


2015 BANDOL Cuvée Classique Domaine Tempier
Double Magnum, wood case of 1
This was just bottled when we tasted it in the cellar with Daniel. 75% Mourvèdre, 13% Grenache, 9% Cinsault, 5% Carignan and 1% Syrah. He explained that 2015 was a good year, Hot for sure and This was just bottled when we tasted it in the cellar with Daniel. 75% Mourvèdre, 13% Grenache, 9% Cinsault, 5% Carignan and 1% Syrah. He explained that 2015 was a good year, Hot for sure and perhaps in a perfect world there would be more acidity - but this warmth adds pure pleasure. The wines all have a relatively easy feel, this is good and hugely attractive. The 2015 Cuvée Classique is very jolly. Loaded with very attractive, soft cherry fruit and a delicious creamy feel. Perhaps not a true classic, but one of the most attractive and enjoyable vintages to taste at this early stage. This will give enormous pleasure and a perfect intro to this hallowed estate. L&S (Sep 2017)