Chalonnais
Last year we were rather looking forward to offering a relatively abundant crop of 2018 vintage wines this spring, but the severe frosts of late April 2019, especially in Rully, have dealt a blow. Most producers will have to hold some back to 'bridge the gap'. The Jacquesons reported being 65% down in white and 35% down in red in 2019, and as a result we have no more to offer than we had of the equally frost-affected 2016 and 2017 vintages. This is not a happy time for these vignerons. On the bright side for consumers, there is, as usual, great quality and great value in these whites, but you need to buy early to avoid disappointment. The Dureuil-Janthial wines will not be bottled until Feb-March and may not be released for sale before then.
---
Domaine Paul et Marie Jacqueson
The domaine consists now of 13 hectares of vines, mostly in Rully, but also parcels in Mercurey and Bouzeron. The grapes are harvested by hand and vinified in classical fashion, before an élevage in barrel (up to 25% new wood). Under Paul, and now by his children, Marie and Pierre, the domaine has become adept at a sophisticated use of barrels, the élevage here is key to the quality they consistently achieve, and this rubs off on the négociant 'Cuvée Sélection' which is always beautifully finished.
Quality is as high as ever - or higher, but the 2018 vintage is not one that will be remembered with any fondness by the Jacquesons, since quantitively it was a disaster, 65% down in white and 35% down in red, following appalling frosts early in the year, which took out much of the slope of the premers crus. As usual the élevage in barrel here is extremely precise and delicately done with around 20% new wood, the Premiers Crus getting barrels with a little more toast. The whites are all concentrated and fresh in 2018, while the reds are richly full of flavour with good freshness, the fullest being the Préaux.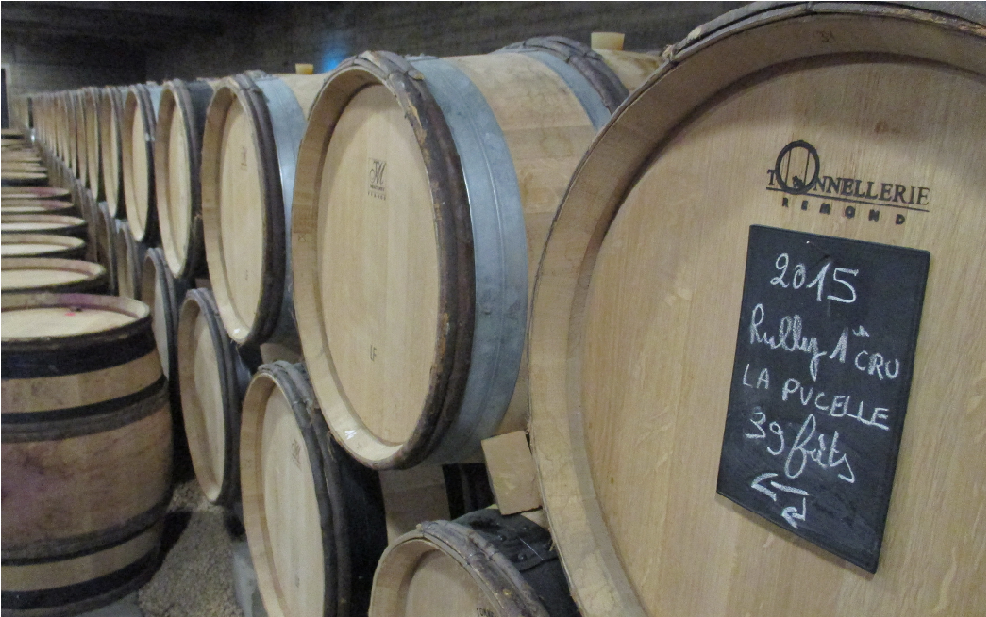 Domaine François Lumpp
François Lumpp started as a grower in the family domaine in 1977, but then separated from his brother and set up on his own with four hectares of vines in 1991. He and his wife Isabelle have gradually grown the vineyard to reach nine and a half hectares. They are delighted that they have now been joined by two of their children, Pierre and Anne-Cécile.
François is a passionate viticulturalist and places great emphasis on making the wine in the vineyards, which are farmed with minimum intervention to allow the terroir to express itself fully. In practice this means very careful choice of plant material to give the highest quality results (often at the expense of yield).
2018 has made a slightly smaller than usual harvest here, and as we have noted elsewhere, the Côte Chalonnaise was generally less affected by heat and lack of water, so the reds are the Lumpp's usual style of glossy dark richness with immense fruit concentration and purity, while the whites were singing, with a fine balance. It is no surprise that Tim Atkin described François Lumpp as the 'the best producer in Givry.' All the Lumpp wines still offer great value for money.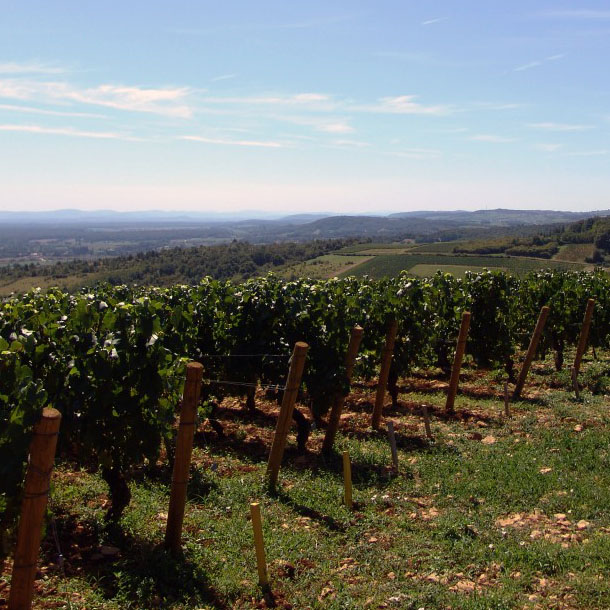 Domaine Dureuil-Janthial
Domaine Dureuil-Janthial is simply the leading domaine of the Côte Chalonnaise. What is more, the astonishing Vincent Dureuil is equally adept at making both white and red wines. Vincent inherited from the Janthial side of his family, who have been in Rully since the eighteenth century. Vincent and his wife Céline took over in 1994. As they say 'because wine is first grown in the vineyard, we have chosen to respect the land and let the soils and vineyards live, to produce committed and accurate wines, of great purity and a frank personality.'
The domaine now extends to 20 hectares, 17 in the Côte Chalonnaise (primarily Rully and Mercurey) with 3 hectares in the Côte d'Or, including vines inherited by Céline in Nuits Saint Georges, and some inherited by Vincent in Puligny. The domaine was certified organic in 2009, but after short harvests in 2012 and 2013, Vincent was forced by a late attack of mildew in 2016 to spray with fungicide. The result was that he saved 5 hectares out of the 20, but lost his certification. Stubbornly he immediately set about the three years of 'conversion' he must do before he can be certified again. For this perfectionist, being 'nearly organic' does not quite cut it.
The brief look we had at the 2018s in October 2019 was a joy of a tasting, with both whites and reds showing the precision that Vincent brings to his wines. Yields in this part of Burgundy were more limited than elsewhere in 2018, then 2019 dealt them a cruel blow with a frost through much of the best hillsides. Availabilty will still be limited and we may not know what we are getting until after the February - March bottlings.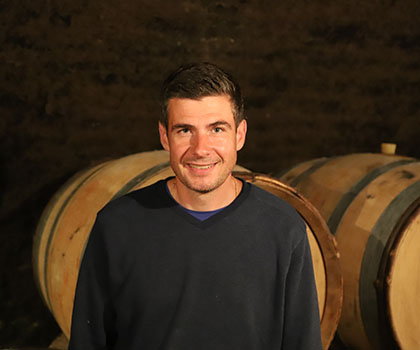 Jean-Marc Boillot
Jean-Marc's daughter Lydie has been at the helm here for years now and continues the brilliant work. The white wines are particularly impressive. with power and energy in perfect balance. Their fantastic holdings in Puligny are the real prize and the 2017s once again offer fantastic quality and real terroir specific wines - at a very sensible price. Alongside the wines from the family's own vineyards, she also runs a successful négociant business, vinifying wines from the Côte Chalonaise with huge aplomb. In Montagny in particular, the wine is the best we have found in the appellation, and remarkably consistent from year to year.