2019 Southern Rhône | En Primeur
No shortage of excellent wines in this vintage.
Autumn brings so many changes in the season and if there were one wine region ideally suited to Autumn, then the Southern Rhone could be a serious contender to the title. Is there anything quite so heart-warming as an open fire, a bowl of hearty stew and good glass of Châteauneuf-du-Pape? Whether it's a humble Côtes du Rhône, a bright Rasteau, a spicy Lirac or a pepper laden Gigondas - all are ideally suited to bring warmth to the coldest of homes & brighten up any meal; they are the epitome of Autumn.
We are particularly pleased as always to present the wines of Domaine de la Mordorée; their Châteauneuf-du-Pape needs no introduction, but their whites are often over looked but really should be given the attention they fully deserve. Both Liracs too are worthy of a good look in 2019.
Other highlights include the wines of Jean-Paul Daumen at Domaine de la Vieille Julienne, who for a number of years has been quietly fashioning some of the Southern Rhône's best kept secrets. His brilliant Côtes du Rhône Lieu-dit Clavin is undoubtedly one of the best, if not the best, Côtes du Rhône made year in year out.
Another great addition are the wines of Domaine Santa Duc in Gigondas. Since taking over the reins from his father, young Benjamin Gras has shown a deft hand at crafting some spectacular wines at the family estate in both Châteauneuf-du-Pape & Gigondas.
Firm favourites, Domaine Roche and Domaine de la Bouïssière are also listed, and last but by no means least, we are really pleased to be working with Domaine des Escaravailles in Rasteau. Gilles Ferran has been making delicious easy going wines for many years, and with the introduction of his daughter Madeline the wines seem to be moving into a softer more approachable direction, these are just perfectly formed wines that will give you immediate satisfaction.
2019 Vintage Report
The Rhône Valley has been on an enviable run of good form in recent years and the 2019 vintage in the south is no exception, some would go so far as to say this is going to be a very good to great vintage.

Our recent visit in July went some way to endorsing what is already been spoken of as a must have vintage. What really excited us though was the acidity levels were particularly pleasing, lending freshness to what can be concentrated full bodied wines, richly textured wines with great aromatics and great fruit purity.

In terms of comparison, the super star vintage of 1990 is not wide of the mark. Whilst the summer heat was high, the evening temperatures were cool, giving the fruit a chance to cool down and ripen for a longer period.
Reviews
'The 2019s will be a step up over the 2018s and offer more depth, concentration, and richness, all while showing considerable purity of fruit and elegance'
Jeb Dunnuck
'The 2019 vintage will always be remembered for its heat, but it's not the whole story. As the years roll on, some wines will age quickly, but others will surprise and delight for many years to come.
Matt Walls, Decanter
'2019 appears to be a beautiful, possibly exceptional, vintage for the Southern Rhône and is superior to 2018'.
Jeb Dunnuck

Arrival in the UK
The wines will arrive in the UK by Spring 2022 (TBC). This is an opportunity to secure the wines at the lowest possible price before they reach the general market. We guarantee you will find some exciting options for your cellar.
Prices: This is a primeur offer - all prices are quoted IN BOND per case (case sizes as stated).
Terms of the Offer
ORDERING VIA OUR WEBSITE:
Click on the 'ORDER' button to add cases to your Wishlist order form. The Wishlist appears in both the sidebar and header (separately from the main basket).
You can view and edit your Wishlist at any time before submitting the order form.
Submit your Wishlist order form with your details and please indicate any special requirements in the notes, including whether you would like the wines duty paid.
We will respond as quickly as possible with confirmation of your order and your invoice.
Please note that certain wines are on very tight allocations and will first be offered to customers who buy across the range. If you have any queries, please email our primeurs team or speak to your usual L&S contact.
ORDERING VIA EMAIL:
Please feel free to email us your Wishlist at any time. This list can include wines listed as available on the website, as well as those marked 'To Be Advised'. We will reply as soon as possible with confirmation of what we can offer.
STORAGE OPTIONS:
Wines bought en primeur are scheduled to arrive in the UK over the course of the next eighteen months. If you do not wish to take home delivery, you may wish to consider where you would like the wines shipped on arrival in the UK. Lea & Sandeman offers duty paid and in bond storage through a dedicated storage company called Elephant Storage. For more details on the terms and fees associated with storage please go to our Storage Homepage or contact our primeurs team for more information.
While helpful, we do not require a firm commitment on delivery destination to process your primeur order at this stage. Our team will be in contact with you when your wines arrive in the UK to confirm the necessary delivery details.
() or your normal Lea and Sandeman contact.
RHÔNE PRIMEUR FAQ
OFFER: All wines are offered subject to availability and final confirmation.
PRICING: All prices are quoted IN BOND ex-VAT, by the case size stated. Please double check that the desired case size does match what is being offered as wines are variously listed in threes, sixes, dozens, halves and larger formats.
DELIVERY - TIMING: This is a primeur offer so the wines are not yet physically available for delivery. They will be shipped to the UK over the next eighteen months. Generally wines are shipped to your nominated location once the whole order has landed in our London City Bond account. If you require wines to be delivered by a certain date, please advise us at the time of ordering.
DELIVERY - FEES: In bond delivery to an Elephant Storage account (for more information see 'Storage Options' opposite) is free of charge. Transfer of wines to any third party bond (i.e. not Elephant Storage) will incur an administration charge of £16.50 + VAT for all orders under £500. If you require wines duty paid, please indicate this in your Wishlist order form. A duty & VAT invoice will be raised once all the wines on your order are available for shipment. Once the relevant duty & VAT has been settled, we will ship the wines to your nominated address as per our normal duty paid Delivery Terms.
PAYMENT: All orders will be invoiced for immediate payment by cheque, cash, debit card or cleared funds to our account. We regret that we cannot accept credit cards for primeur orders. We reserve the right to apply a dunning charge of 2% per month on invoices unpaid after 30 days.
---

Domaine de la Mordorée
Started in 1986 by the Delorme family, Domaine de la Mordorée has become one of the top estates in the Rhône, with arguably the most consistent quality. The word 'Mordorée', literally 'bronze' or 'golden-brown' is one of the many poetic names for a woodcock, the symbol of the domaine. Other such names include the cuvée names - 'La Belle Voyageuse' (the beautiful traveller), and 'La Dame Rousse' (the russet lady). Founding winemaker Christophe Delorme's objective was to be unintrusive and maintain total respect for his terroir and the fruit it produces, striving to achieve a perfect balance between concentration, terroir and balance.
The domaine consists of 55 Hectares, on 38 different parcels, providing a rich, wide range of soils and micro-climates. The whole domaine has been certified organic since 2007.
Following Christophe's untimely death in 2015, his wife and daughter, Madeleine and Ambre, have taken on the running of the domaine, ably assisted by Rémy Chauvet, who was the cellarmaster under Christophe. As Jeb Dunnuck has put it in the Wine Advocate, 'the estate is obviously still in incredibly capable hands'.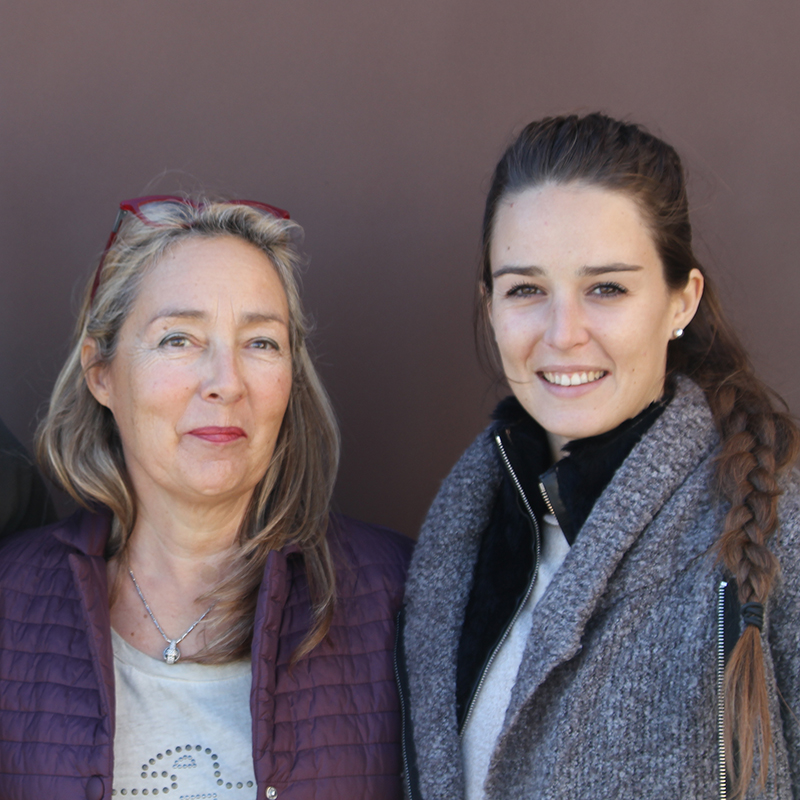 2019 LIRAC La Dame Rousse Domaine de la Mordorée
A blend of all the Lirac vineyards 50% Grenache & 50% Syrah, 100% stainless steel with a view to freshness, bright expressive nose of raspberry, a touch of sage coming through too, pepper and spiceA blend of all the Lirac vineyards 50% Grenache & 50% Syrah, 100% stainless steel with a view to freshness, bright expressive nose of raspberry, a touch of sage coming through too, pepper and spice coat the black fruits, balanced acidity, fresh with ripe tannin, good flow and will reward pairing with some hearty autumnal dishes.L&S (Sep 2021)

75cl bottles, case of 12
In Bond

2019 LIRAC Rouge Cuvée de la Reine des Bois Domaine de la Mordorée
The more serious Reine de Bois reminds me of why Lirac is such a good go to wine for Rhone lovers looking to expand out of Chateauneuf-du-Pape, Syrah dominates, with equal measures of Grenache &The more serious Reine de Bois reminds me of why Lirac is such a good go to wine for Rhone lovers looking to expand out of Chateauneuf-du-Pape, Syrah dominates, with equal measures of Grenache & Mourvedre. A big deep purple colour in the glass, with a heady nose of dark black fruits, raspberry and blueberry infused, a touch of mineral coming through, the mouthfeel is quite soft for what feels like a bold full bodied red, ripe tannin, violets and garrigue in the background, great flow. Will need a little patience over the next 3-4 years but will reward handsomely those that do.L&S (Sep 2021)

Magnums, wood case of 1
In Bond
75cl bottles, case of 12
In Bond
2019 CHÂTEAUNEUF DU PAPE La Dame Voyageuse Domaine de la Mordorée
Mainly Grenache, with splashes of Syrah, Mourvedre, Vaccarese & Counoise. Very bright and floral on the nose, violets and raspberry, redcurrant. The mouthfeel adds texture with dark fruits, theMainly Grenache, with splashes of Syrah, Mourvedre, Vaccarese & Counoise. Very bright and floral on the nose, violets and raspberry, redcurrant. The mouthfeel adds texture with dark fruits, the floral theme continues with hints of rose wrapped in dark fruits, black cherry, nice acidity lift on the finish, the oak is evident but this will integrate with time. A lovely early drinking Chateauneuf-du-Pape that will also age too.L&S (Sep 2021)

75cl bottles, wood case of 6
In Bond

2019 CHÂTEAUNEUF DU PAPE Cuvée de la Reine des Bois Domaine de la Mordorée
If you are looking for a Chateauneuf-du-Pape that ticks all the boxes in 2019, look no further than Mordoree's Reine des Bois, this has it all in spades. The nose was quite closed at first, butIf you are looking for a Chateauneuf-du-Pape that ticks all the boxes in 2019, look no further than Mordoree's Reine des Bois, this has it all in spades. The nose was quite closed at first, but opened up 30-40 mins later when I went back to it. The inky black fruits are saturated with ripe dark cherry, and smoked blueberry, licquorice spice and garrigue & wild sage, meaty but with baled plum, but it also has wonderful purity too, mocha & white pepper fade into the background of this considerable wine. I'd go so far as to say this isn't far off what you'd consider Chateuneuf perfection. L&S (Sep 2021)

Magnums, wood case of 1
In Bond
75cl bottles, wood case of 6
In Bond
Domaine de la Vieille Julienne
Under the guidance of Jean-Paul Daumen, this estate on the very northern borders of the Châteauneuf-du-Pape appellation is now considered to be one of the leading domaines. One of the first estates to convert to biodynamic practises when Jean-Paul took over from his father in 1990, the 22 hectares of vineyards are nearly all north facing, giving relieve from the hot summer days and lending the wines the all important freshness. Attention to detail is everything here, with some very old plots of Grenache, Mourvèdre, Cinsault & Carignan and a wine making style more at home in Burgundy, it is clear to see why it is held in such high regard by journalists, Rhône enthusiasts, sommeliers and restaurateurs around the world.
Trois Sources is from sand based vineyards on the lower banks of the estate and are the more approachable when young, whilst the Les Hauts Lieux come from the limestone dominated higher vineyards on the northern boundary of Châteauneuf-du-Pape and need more time to come around. In great years a Reserve wine is made in miniscule quantities from ancient Grenache vineyards. Our recent visit in July to taste the 2019's justifiably confirmed our excitement to be working with and shipping from Vieille Julienne; these are deeply coloured, pure and aromatic but with incredible freshness - you can buy these confident that they will richly reward patience over the next 8-15 years. They also produce an utterly brilliant Côtes du Rhône called Lieu-dit Clavin, possible the best value Côtes du Rhône in the entire Rhône Valley.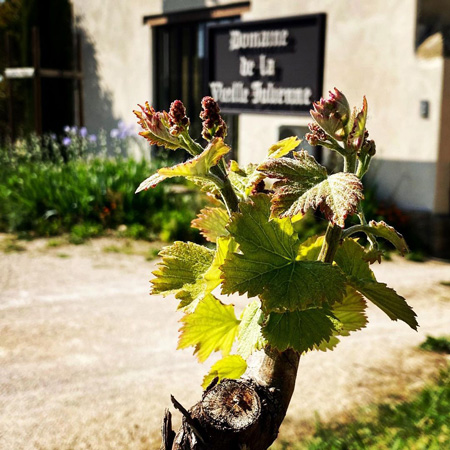 Domaine des Escaravailles
Domaines des Escaravailles was established in 1953 by Jean-Louis Ferran and his two sons, Daniel and Jean-Pierre, in the village of Rasteau.
Today it is run by the third generation of the family, Gilles, the son of Daniel. With vineyards on not only the clay, limestone hillsides of Rasteau, but also in Cairanne, Roaix, Villedieu and St Roman de Malegarde. The estate is run organically and everything is done by hand with the wines made in the cellars in the heart of the property in Rasteau.
The estate takes it's name from the Occitan word for the Scarab Beetle, which you will also find adorning the labels of the wines.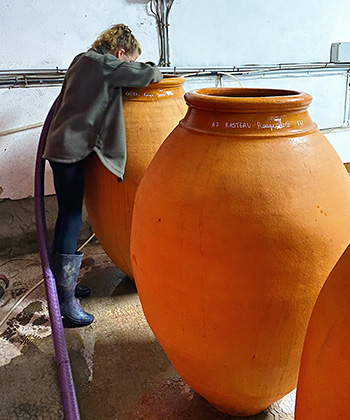 Domaine Jean Royer
Jean-Marie Royer inherited his vines in 1985, and set about improving the grape varietal mix and the vinification from then. Since more than half of the domaine is in unclassified ('Vin de Table') or 'Côtes du Rhône, he has developed a marque 'Le Petit Roy' sold as Vin de Table' for everything that does not make it into the Châteaneuf cuvées. The Petit Roy has been a big hit in the shops.
His Châteauneufs are just gorgeous, and in the context of some of the Parkerised dottiness going on, offer refreshingly fantastic value for money. He has undoubtedly been much helped his close friend the star oenologist Philippe Cambié, who he went to school with and also played rugby with for many years. Cambié is more famous for a full-on rather extracted style, but Jean-Marie has imposed his own, fresher, brighter style on all his wines which are crunchy and well-defined.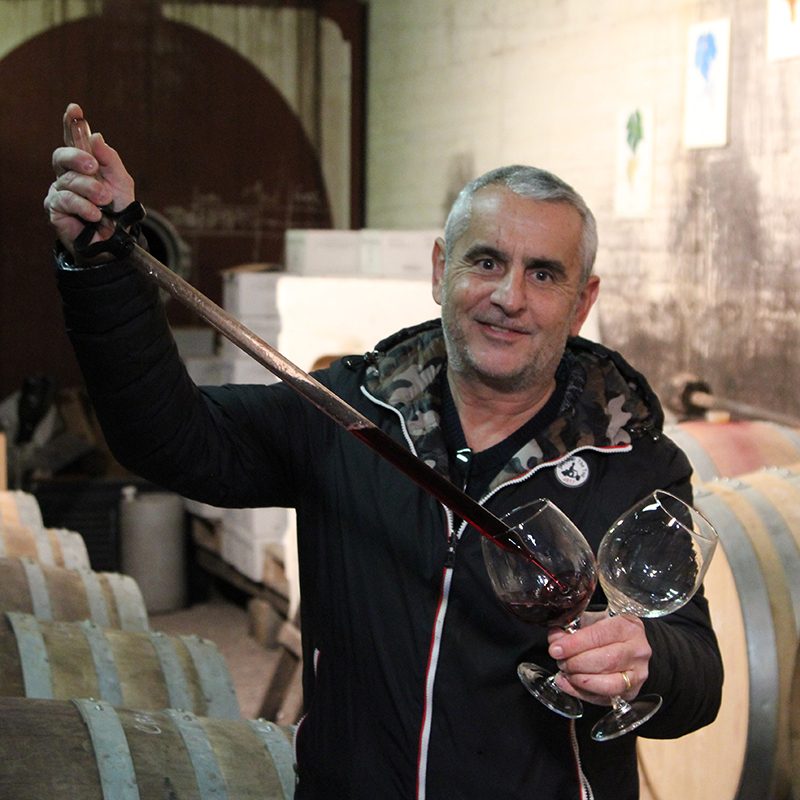 Domaine la Bouïssière
Thierry and Gilles Faravel's Domaine la Bouïssière in Gigondas is exceptional in many ways, but perhaps apart from the personality of Thierry himself, it is the site of the vineyard, high up under the 'Dentelles de Montmirail' which makes the defining difference.

In contrast to the vines being baked on the plains of stones at the foot of the hill, the Bouïssière vines benefit from cooling air at night falling from the high peaks, and the wines retain a freshness and subtle persistence which is very different to the sometimes bludgeoning broadness and alcoholic heat of the wines on the plain.

Gilles and Thierry Faravel employ non-interventionalist practices to make wines as naturally as possible, resulting in wines of immense concentration and depth, with true vibrancy and the capacity to age ten to fifteen years.

They've come back to 80% whole bunch fermentation - as Thierry says, it's their form of acidity, it gives the wines more energy and tension, and stops them getting too heavy. Thierry describes the 2015s as being more massive, while the 2016s are 'more gourmand', and certainly these seem very easy to enjoy, fresh and balanced despite being quite powerful.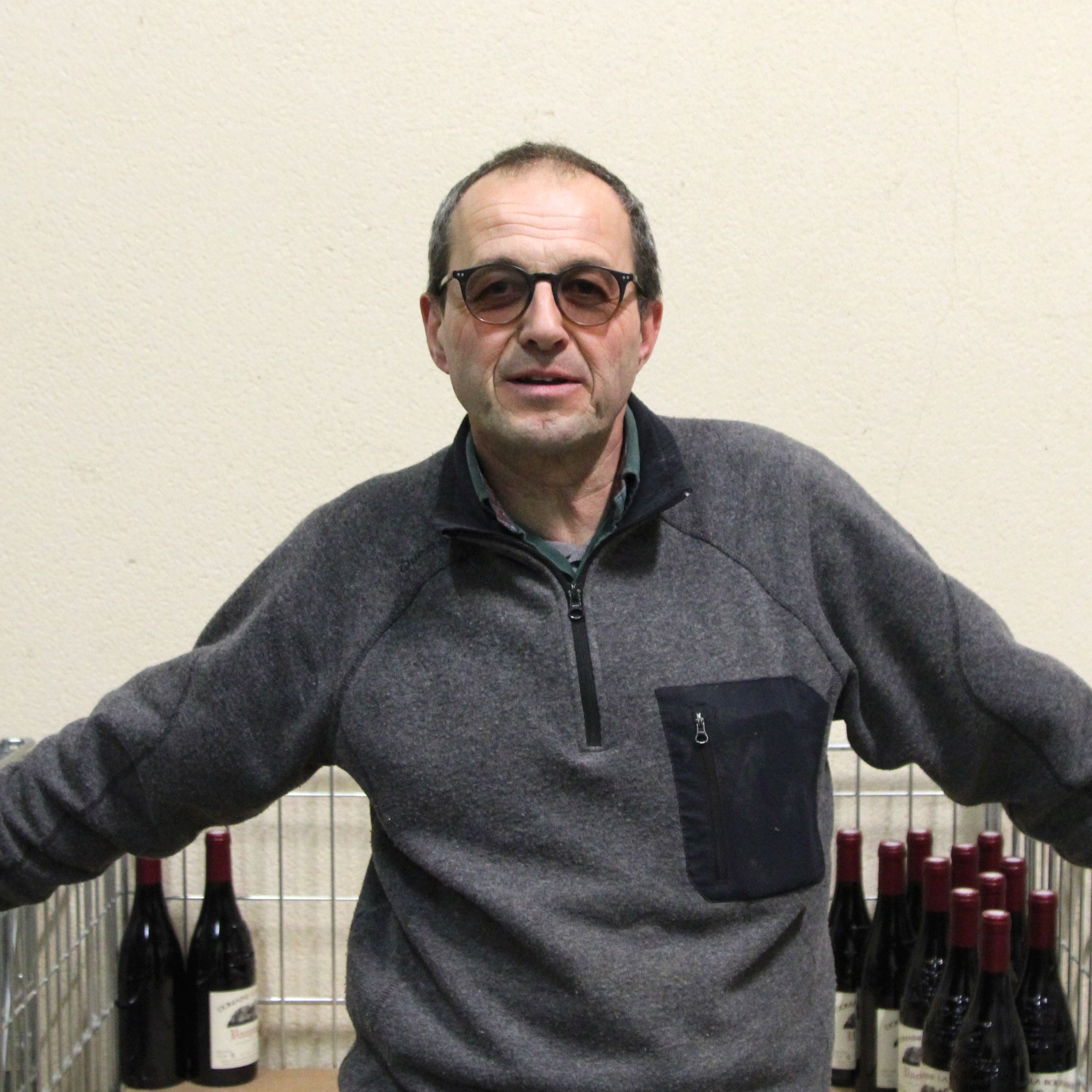 Domaine Romain Roche
Romain Roche's father Marcel had around thirty hectares of vines, and always sold his grapes to the co-operative, of which he was president. Romain wanted to make his own wine and after studying oenology in Beaune, Montpellier and Toulouse, but also with stays in the United States and Australia, has been able to choose fifteen hectares of his father's vines to rent to start his own domaine in 2009. His signature is for powerful wines, pure, fine and balanced.

"Tout passe par la vigne" - Everything goes through the vine - This is the motto of the domain, as they adapt their vinification according to the quality of the grapes harvested. The different terroirs of the domain are adapted to each variety: white clay limestone for Syrah, red clay pebble compounds for the Grenache and Carignan. After manual harvesting and total de-stemming the grapes, the work done during the vinification accentuates all these efforts because each variety, each parcel, is vinified separately in small vats. A daily tasting assesses the evolution of the wine, and a small part of the Syrah is aged in oak to refine the tannins, rather than develop wooded flavours.

With a mix of tradtion and modernity, the fruits flavours of the Grenache, the complexity of the Carignan and the finesse of the Syrah, Romain's wines are a true reflection of Cairanne terroir, powerful and subtle.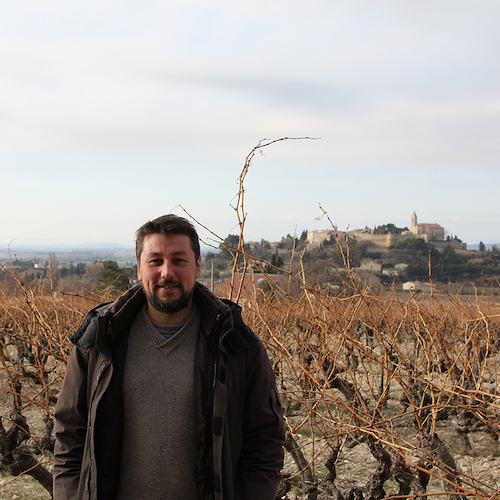 Domaine Santa Duc
The name of Domaine Santa Duc has been at the pinnacle of wine in Gigondas since the mid 80's when, under the firm guidance of the irrepressible and charismatic Yves Gras, they gained international recognition and high scores from wine critics. They have, for some time, been a reference point for quality and style, from one of the most consistently brilliant Crus in the Southern Rhone.
The future of the domaine is now in the very capable hands of Yves' son Benjamin, who becomes the 6th generation of the family to head up the estate. To borrow from Matt Walls 'Yves Gras and his son Benjamin are very different characters. Yves has the air of a retired East End enforcer but Benjamin is bookish and jovial'. It would appear from our recent tastings that the estate is in safe hands. Having a respectable CV that boasts stages at Domaine de la Romanée Conti and Vega Sicilia, and visits to nearly every wine producing country in the world, he bring fresh views and ideas, whilst respecting the traditions of his father's work and the past.
The entire 30 hectare estate is now biodynamically farmed and certified, with an emphasis on total respect for nature in the vineyard. They comprise a patchwork of prime vineyard sites in Gigondas totalling 13 hectares, including two brilliant lieux-dits, Les Hautes Garrigues & Clos Derriere Vieille, that bring out the very best expression of Grenache, Syrah & Mourvedre. There is also 6 hectares of prized parcels in Chateauneuf-du-Pape, that have gained high praise in a short space of time. The balance is spread across Vacqueyras and Cotes du Rhone. Nearly all the vines are trained goblet, with a program of massal selection ongoing to ensure healthy vines from older rootstocks.
The wine making philosophy, like so many now, is as little intervention as possible. Stainless steel fermentation, with a proportion of stems and a short maceration followed by ageing in a mixture of large foudres and terracotta amphorae. The wines are fresh, elegant, pure, dark fruited and long lived although approachable in their youth too. Be in no doubt, these are some of the best wines being made in the southern Rhone.