"Baciato dalla grazia" – "kissed by good fortune" – is how Italians refer to those rare, fortunate individuals who always appear to achieve what they want in life with no effort.
The Gambero Rosso tasting of Messorio starts "In three words? Baciato dalla grazia. In one? Fantastico" and goes on to note it at 96/100.
Cinzia Campolmi's Le Macchiole estate produced its best range of wines to date – all are knockout in this vintage.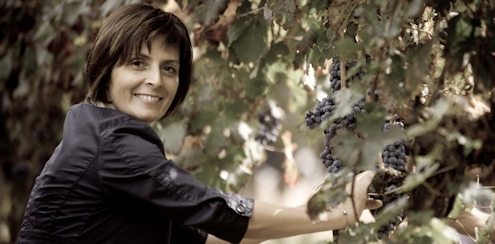 Paleo Rosso, which celebrated its 20th anniversary with the 2009, and which has been pure Cabernet Franc since the 2001, has really become one of the great classics of the Maremma with the 2010. This is rated 97 by Antonio Galloni on his new site 'Vinous'.
Messorio, a pure Merlot to rival the even more famous Masseto, is the one described as 'Bacio dalla grazia' by the Gambero Rosso, and as boasting 'stunning depth and richness' by Antonio Galloni.
Scrio, the pure Syrah and the rarest of them all, is 'off the charts' and 'a dazzling effort' according top Galloni, who rates it 97.
These wines, as well as the 2012 white, and the astonishing bargain that is the junior estate wine 'Bolgheri Rosso' in the 2012 vintage, are now available to order on a pre-shipment basis, at least 10% cheaper than they will be on arrival (assuming there is any left).
You can view the full offer on our website here.
Lea & Sandeman has been the exclusive UK direct buyer of this estate since the first vintage for Messorio (the 1994). You can buy with confidence at the lowest UK prices. If allocation becomes necessary, buyers who take all the wines (subject to availability) will take preference.