It's the first of December and it's no longer possible to ignore the imminent arrival of the Christmas season. (Sorry!)
This is a very limited offering of a very few of our drinking Bordeaux wines, all of which will let your guests know you are spoiling them without ruining you. We've made up a mixed case to make life easier too. Free delivery included.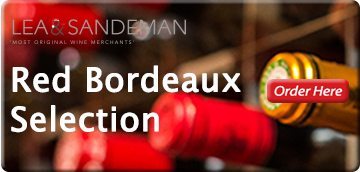 All wines available from your nearest LEA & SANDEMAN shop.
Chelsea | Barnes | Chiswick | Kensington
*Mix any 12 bottles on our website or in our shops for our 'case price discount'. Free Nationwide delivery over £100. Next day Delivery to Central London.