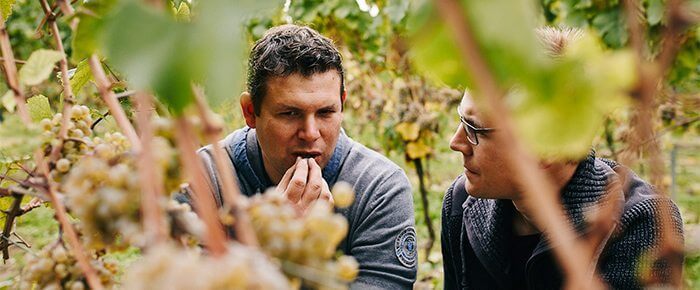 This Friday we are heading off to the south west of Frankfurt to Rheinhessen in Germany and trying two wines from Braunewell:
2012 SPÄTBURGUNDER Weingut Braunewell
A delicious, light and bright Pinot Noir. It has plenty of juicy strawberry and red fruit character, and at only 12% ABV makes this a perfect little red for a long lazy lunch.

Grapes: Pinot Noir  Colour: Red
Origin: Germany, Rheinhessen
ABV: 12%
75cl bottles  £11.95     |     Case price* £ 10.95

–
2014 RIESLING Trocken Weingut Braunewell 
Bright and pure, it shows its class on the long finish where the flavours develop. More to come over the next year as it opens.

Grapes: Riesling  Colour: White
Origin: Germany, Rheinhessen
ABV: 12.5%
75cl bottles  £11.95    |    Case price* £ 10.95

See if you agree with Jancis Robinson, who has not only described Riesling as 'the world's most mispronounced grape variety' but also 'one of my great wine heroes'. Can Germany produce great value Pinot Noir? Let your palate decide!
–
*We offer a free nationwide delivery service on all orders over £100 and a 'case price discount' on any 12 bottles (or 9 litre equivalent).
170 Fulham Road, London, SW10 9PR [map]
Best wishes,
–Robert, Toby and Michael
P.s. We hold these informal tastings every Friday, and always welcome you to join us. We will send an email earlier in the week, so keep your eyes peeled.