Màquina & Tabla – More Magical Wines from Spain at L&S
It was an exciting day when we first discovered these brilliant wines, and we are delighted to be introducing them to the UK and share the joy – each wine has an incredible sense of identity and real pow! Yet all done with such charm and restrained style, they just make you smile. Pure, elegant, expressive and so, so drinkable – this is exciting stuff. They look absolutely beautiful too – could this be the perfect package from Spain!?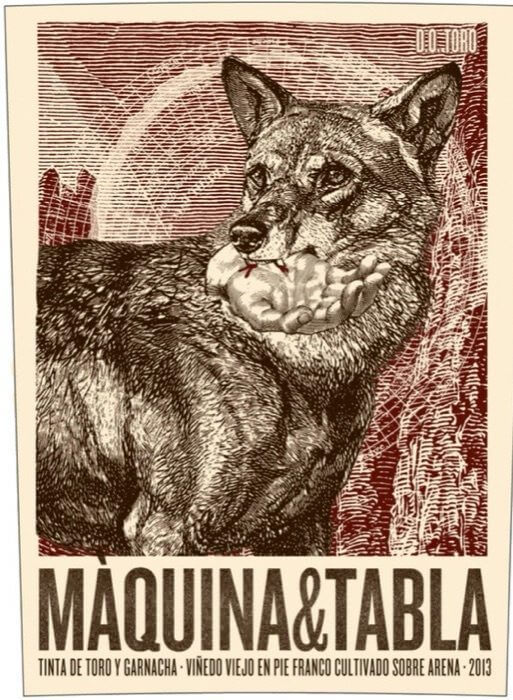 'Màquina & Tabla' is the brainchild of a dynamic duo – Oriol the winemaker and Susana, who is the creative genius marketing and presentation. They are a tiny family business that began in 2012 in Castilla y León. Their focus is in the details, and they believe in a high quality wine that is always respectful of the land and nature. Their project started from scratch, travelling around the region looking for the oldest and most peculiar vineyards. All their grapes are cultivated bio-dynamically, grown currently in rented vineyards.
Oriol the winemaker describes himself as having been an an "oenopath" who, slowly but surely, became more and more interested in winemaking, a passion that turned into a profession during the 2000 harvest in Clos Mogador. Since then as a winemaker he has lead, or taken part in, several projects, including with Vinya l'Hereu, Heretat Montrubí, Els Jelipins and Prieto Pariente.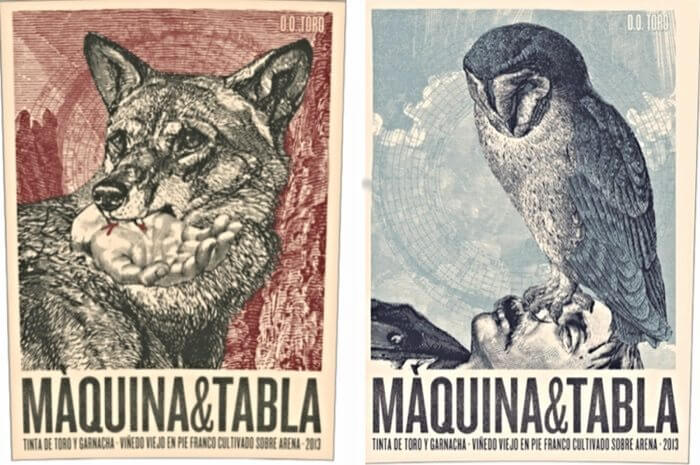 Now, with this project he says he is 'happier than a kid in a candy shop'. Susana comes from the world of arts and entertainment, having been a Creative Editor in publishing, audiovisual and new media for Prisa, Planeta and RBA, while conceptualizing new ideas, she has managed teams and projects, as well as coordinated communication and production for small projects related to art and music. Now she's bringing all of her experience and energy to Màquina & Tabla.
The striking labels designs by Joan Josep Bertran perhaps need a tiny bit of explanation, and you can read more about them here.
Best wishes,
Charles Lea and The Lea & Sandeman team