There is a wealth of choice of critical reporting on Bordeaux 2015. Maybe too much for any one voice to be heard. Perhaps the merchant's view is becoming more important again in the absence of the absolute arbiter that has been Robert Parker – but in the end it is your casting vote – 'is it worth a punt?' – that matters. Neal Martin's comment on this was in the form of a reported conversation: 'Without wishing to play the same old record, it will come down to price. "Why do you journalists always just talk about price?" one disgruntled proprietor asked. "Well, tell me what en primeur is without the price," I retorted.' (www.erobertparker.com). Well, we have always said that there is only one reason to buy en primeur, and that is a financial one.
Matthew Jukes's report and comprehensive set of notes summarises 'this is not as opulent or as long-lived a vintage as 2005, 2009 or 2010, but it has traits of all three, perhaps with the volume turned down a few clicks. I am very taken with the wines and have found more high scores this year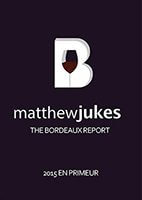 than in 2014 by some measure. The best wines are stunningly pure, magnificently focused and exceptionally refined, particularly on the Left Bank where the alcohols hover around the low 13%. There is no doubt that the Right Bank fared very well, with slightly more favourable climatic conditions and the resulting wines are lush and showy, underpinned, once again, by thrilling acidity. The Left Bank is more of a mixed bag, but I can still say that the best wines… rank above anything made since the 2010 vintage and in some individual cases wines are even finer.' (Report available from www.matthewjukes.com)
Tim Atkin MW sounds a note of caution which we understand, especially in face of some of the eulogising

that has gone on, and lamenting as we so often did, the lack of personality in so many of the wines: '2015 has been described by many people, some of whom have a vested interest in reviving the moribund en primeur system, as the best Bordeaux vintage since 2010. Some producers and commentators have been even more excitable, describing it as "a very great year" or scattering 100 point scores like a cloud of summer dust…. 2015 is certainly a vintage in which some châteaux made great wines, but it is far from homogenous. Some wines suffered from the September rains, while others were picked too late in my opinion and display what the Australian winemaker, Brian Croser, has termed "dead fruit" aromas and flavours. This is a vintage from which to pick and choose with care.' (www.timatkin.com).

Neal Martin of the Wine Advocate is as upbeat as the other main critics have been about the wines:
1) Generally, 2015 is an excellent vintage. Across the region, the wines do not possess the
consistency demonstrated by 2009 or 2010 at this stage, though you could argue that it might pip the quality of 2005 due to subsequent advances in technology and know-how. Certainly, I cannot remember the 2005s displaying such fine tannin, although they did show more density and structure out of barrel. (We entirely agree about the fine tannins, but we think the 2005s had more punch and verve and personality).
2) Quality is not geographically uniform. The best wines tend to be in the southern Médoc, specifically Margaux and Pessac-Léognan, across the Right Bank in Saint Emilion and Pomerol, then into several satellite appellations. Limestone soils and vineyards with a healthy proportion of Cabernet Franc produced many of the vintage's peaks. Elsewhere, it is a little patchier for sure, but with many gems to be found.
3) The heady peaks of 2015 stand shoulder to shoulder with 2009 and 2010. I am not certain everyone will agree with that, however, there is a small cluster of wines that will be benchmarks for their respective estates. (We are less sure about this, but even we found a few).
and finally
Do not overlook Sauternes! You will…I know that…but there is no harm in repeating it. The region produced a host of outstanding sweet wines with good botrytis levels, rich in sugar between 130-150 grams per litre, but more crucially, marked acidity and tension.
Neal's report waxes lyrical about Pichon Baron: 'The 2015 Pichon-Baron, which was fermented in four additional new wooden vats to complement the existing stainless steel, exuded brilliant precision and tension. This was a barrel sample whose qualities put a skip in your step, caused you to ponder the possibilities once in bottle. I don't mind saying it, but this wine is as good as a First Growth. Though prices might not suggest it, wines such as these blur the qualitative lines between ranks of the 1855 classification.'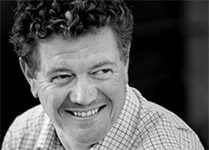 We were also happy to come across Christian Seely's blog (Christian is in charge of the AXA Millésimes properties, so in Bordeaux this means Pichon Baron, Suduiraut, Petit Village and their respective second wines), and in particular the little video he has made with Jean-Réné Matignon, the technical director of Pichon Baron.
Other notes from Neal Martin's report included this quotation from Nicolas Glumineau at Pichon Lalande 'The 2015 is the kind of wine I want to make. I want to get back the velvety density of Pichon Lalande' We were very struck by the extent to which this had been achieved – perhaps more so than Neal.

Neal is also as keen as us on some of the lesser wines from the greatest right bank producers, Denis Durantou of Église Clinet, and the Vauthier family of Ausone: 'Denis Durantou's 2015s, such as Les Cruzelles and La Chenade, punch above their weight as usual and if priced along similar lines as previous years, may well represent the best value you will find across entire Bordeaux.' As we have been saying a many years…

'As expected, it was a strong set of wines from the Vauthiers. The Château Ausone is a great wine in the making although its price and small production make it difficult to obtain. However, the vintage benefitted many vineyards and readers should check out their Château Simard and Haut-Simard as maybe more cost-effective alternatives that will not break the bank. I was also impressive by the 2015 Château La Clotte, which is undergoing replanting at the moment but shows great potential, one to keep your eye on.' Winemaking here is just at a level above.

'For those on a budget, the satellite appellations on the Right Bank provide a treasure trove of riches.' (Neal Martin, www.eropbertparker.com)
Jancis Robinson's extensive report expands on this last comment about the right bank 'satellites':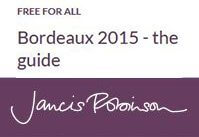 'the cooler, later-ripening terrain of Castillon can produce some extremely good wine. Nowadays, lower temperatures and slower ripening are by no means the disadvantages they once were. And Castillon has considerable tracts of clay limestone that are more propitious for fine wine than the sandy boondocks of St-Émilion.' (JancisRobinson.com). – see our comments on Château Montlandrie, another of Denis Durantou's stable of low-priced excellence.
For Decanter magazine (decanter.com), Steven Spurrier summed up the Decanter team's experience of the tasting week : 'The message was that we were going to enjoy the en primeur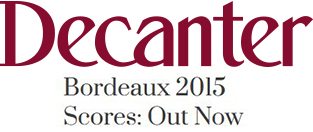 tastings and this was proved correct.
'Bordeaux 2015 is a very fine vintage across the whole region, including dry and sweet whites, and while it is not the greatest vintage ever, some very great wines have been made.
'I feel that its reputation, already high from the vast range of six-month-old wines on offer, will grow over the years.'