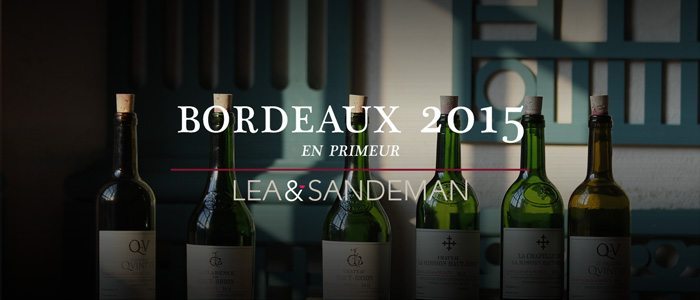 Yesterday and this morning have seen a few of the more serious crus classés being released – the primeur season is getting into gear.
2015 CHÂTEAU PAPE CLEMENT (£625) is a big wine with a mass of rich dark concentration. For us it seems a little forced, but Neal Martin (95-97) and James Suckling (96-97) clearly loved it. In terms of being a primeur buy, it is certainly significantly cheaper than any comparably-rated vintage, and if you like the style it has to be said it looks a solid proposition.
2015 CHÂTEAU MALESCOT SAINT EXUPÉRY (£370) is another wine which, if points win prizes, looks a potentially good buy. 93-95 from Neal Martin, and 97-98 from James Suckling represent excellent scores for a wine that is offered under £400 a case. We have to be honest and say that we too find the style of this wine rather forced, but if you like them big, it's worth considering.
2015 CHÂTEAU LANGOA BARTON is a wine we just loved. It may not be the biggest or the most long-lived of the Saint Juliens, and to be frank we'd have preferred it a little bit cheaper (it is at £340), but this is a wine that has improved dramatically in the last ten years, and as a drink it's one we'd look forward to having in our cellars – it's just delicious.
2015 CHÂTEAU D'ARMAILHAC the first of the releases from the Mouton Rothschild stable, and although slightly put in the shade by others tasted here, especially Clerc-Milon, which was one of the few properties which seemed genuinely to have matched or beaten its 2010, this represents solid value at a perfectly sensible price.
2015 CHÂTEAU PETIT VILLAGE is a Pomerol with a great terroir which was in a bit of a parlous state when taken over by AXA Millésimes (putting it in the same stable as Pichon Baron and co.), and a lot of work has gone on here to replant and improve – work which has paid off with the best Petit Village for ages. Worth a look, but the price of £500 feels a bit toppy to us.
Also on the market are the three properties owned by the négociant Dourthe, 2015 CHÂTEAU BELGRAVE, (£195) 2015 CHÂTEAU LA GARDE (£145) and 2015 CHÂTEAU LE BOSCQ, (£160) all of which represent great value, having had significant investment to raise quality over the last decade. Our favourite the year was the sappy, seamless La Garde, a wine that seemed to have taken all that was best from a great vintage in the Graves.