We know Champagne Barnaut well, it's been on the LEA & SANDEMAN list for many years and is our regular recommendation for quality and value and the brand that, perhaps more than any other, illustrates just what good value 'Grower' Champagnes can be.
Edmond Barnaut founded the house in 1874 and five generations later his descendants are still producing outstanding Champagnes that match or surpass the quality and price of the Grande Marques.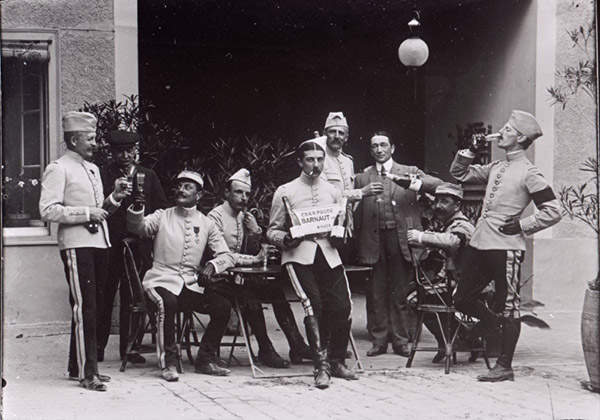 The term Grower Champagnes refers to those produced by smaller, generally family-owned, independent Houses rather than the big name 'Grande Marque' names that we are all familiar with. Unlike the larger houses which rely on large scale co-operative production, they grow and harvest their own grapes which means they have much tighter control over quality.
So we were very pleased to see Champagne Barnaut recently reviewed so well by Antonio Galloni (one of the world's foremost wine reviewers and ex-protégé of Robert Parker, wine reviewer extraordinaire), alongside Dom Perignon and other top vintage Champagnes:
BARNAUT Grande Réserve Brut Grand Cru Bouzy (£27.95)
"The NV Brut Grande Réserve Héritage Familial Grand Cru is soft, open-knit and inviting, all qualities that make it hugely rewarding to drink now. Pear, baked apple, brioche and spice overtones give the wine its racy, inviting personality. Rich and vinous on the palate, yet refreshing, this mid-weight Champagne has a lot to offer."
92 points
Antonio Galloni, Vinous, July 2017
BARNAUT 'Blanc de Noirs' Brut Grand Cru Bouzy Champagne (£29.95)
"The NV Brut Blanc de Noirs Grand Cru Quintessence du Pinot Noir is a beautiful, resonant wine with tons of Bouzy textural richness. Small red berry, dried herbs, crushed flowers and spice fill out the wine's frame effortlessly. Readers who enjoy Blanc de Noirs will find much to admire here. This is a terrific showing."
93 points
Antonio Galloni, Vinous, July 2017
BARNAUT Authentique Rosé Brut Grand Cru Bouzy (£31.95)
"Barnaut NV Brut Rosé Grand Cru Authentique Vin de Gastronomie is soft and gracious, almost surprisingly so given the richness of the other wines in the lineup. Sweet floral and spice overtones add perfume to the expressive red berry fruit. Drink this gracious, silky Rosé over the next few years."
91 points
Antonio Galloni, Vinous, July 2017
JULY CHAMPAGNE OFFER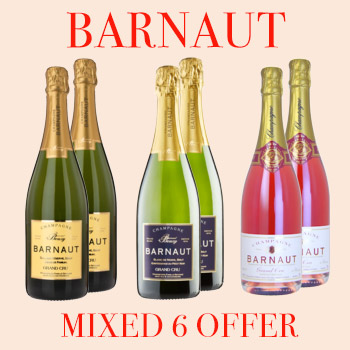 On top of our usual 6 bottle case price discount we're taking off another £1 a bottle on each of the Barnaut's until the end of July or indulge in our mixed six offer for just £159.70 – save £20.

---
Alternatively see BARNAUT and all our other superb Grower Champagnes on our web-site which are also available in-store.