2016 Lea & Sandeman White Burgundy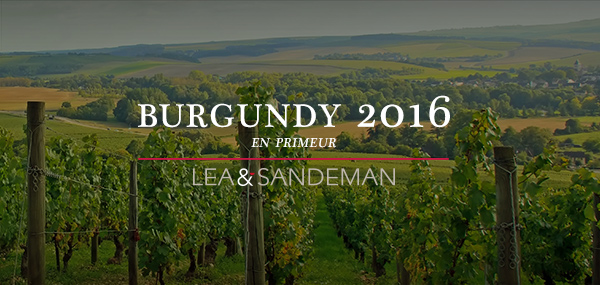 Burgundy en primeur season kicks off next week and most of the talk will be about the frost and the tiny volumes produced in some areas. Don't be put off by the gloom! The fruit that survived has produced some wonderfully pure, classically-shaped Burgundy – right down to village level.
One wine that showcases all the best qualities of this vintage is the 2016 Lea & Sandeman White Burgundy. As ever, it comes from a single vineyard source near St Veran at the very heart of the Mâconnais. It's a superb all-rounder at a seriously appealing price – just £150 per case (including free delivery) – and fortunately we have a decent quantity of stock… for now!
'If you buy only one 2016 white Burgundy, it should be this one!'
Matthew Jukes, Moneyweek

75cl bottles: £13.95
Case (12 bottles):  £150.00 (£12.50 each)
includes Free delivery

Luckily, you don't have to take our word for it. Matthew Jukes wrote a quick prelude to the primeurs campaign in today's Moneyweek.
To pick up a case of this delicious white, simply order via our website.
Best wishes,
The Lea & Sandeman Team