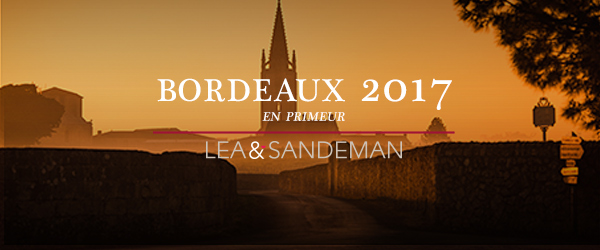 Next week is primeurs week in Bordeaux and our tasting squad will be scurrying up and down the Gironde assessing the new vintage. Follow us on instagram and twitter if that's your thing, or check back here on the blog for our latest reports.
Early impressions of the vintage
Characterising a vintage is always difficult, especially in a region that covers more than 100,000 hectares and 60 appellations. This is made even more challenging by the well documented frosts of April 2017 which completely destroyed some areas but left others largely unscathed.
'…for many it's all over by April, while others, including most of Bordeaux's top 250 wines, were spared and went on to produce an excellent vintage.' Bill Blatch
The helpful map below (produced by the Chambre d'Agriculture Gironde) shows the areas hardest hit by the frost in red and orange. The worst of the damage covers large swathes of the Côtes de Bordeaux as well as parts of Entre deux Mers, Sauternes & Barsac, Pessac & the Graves, and inland pockets of the Haut Médoc. The more peripheral satellites of Saint Emilion and Pomerol were badly effected as well, especially in lower lying areas, but the prime spots along the Cotes and on the plateau look to have survived. The Cru Classé properties close to the river in Pauillac, Saint Julien and Saint Èstephe barely registered the frost at all.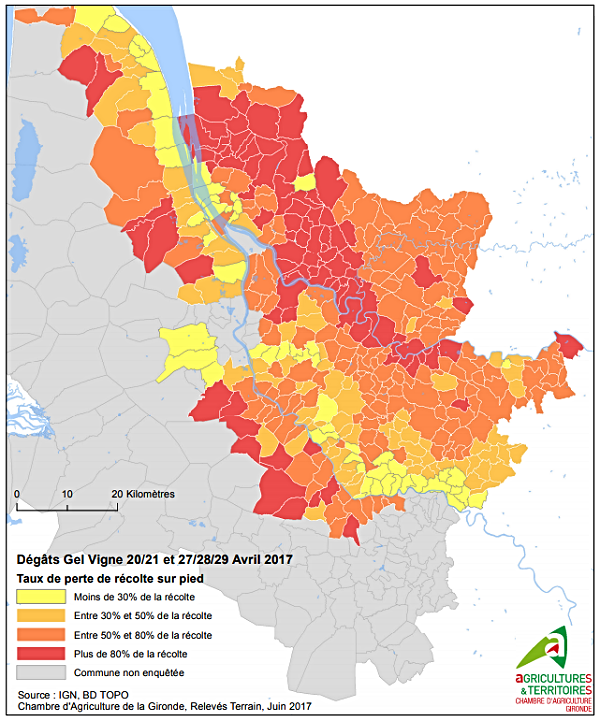 Some frosted properties (e.g. Climens, Fieuzal & Corbin) have chosen to produce no grand vin at all. Even those partially affected will have had some difficulty. Different plots, even different bunches on the same vine, will have ripened at wildly different rates requiring extremely careful management and plenty of resilience! Winemaking talent, experience and adaptability are important even in benign vintages but it's especially true when conditions are challenging. When to pick? What to select? How much to extract? These were all make or break decisions for the frost-affected in 2017.
Those that survived the frost unscathed made the most of the very favourable conditions during the rest of the growing season. That includes most of the Cru Classé properties along the river and up on the Cotes (life just isn't fair!). We will reserve judgement until we've tasted but many of these properties look like they've made very good wines. The reds reportedly have good concentration and definition, while the whites are well balanced and retain a plenty of freshness. The sweet wines of Sauternes & Barsac should be excellent in 2017 but sadly there won't be much to go around.
Stay tuned for more reports from Bordeaux over the coming week. We hope you enjoy the campaign!