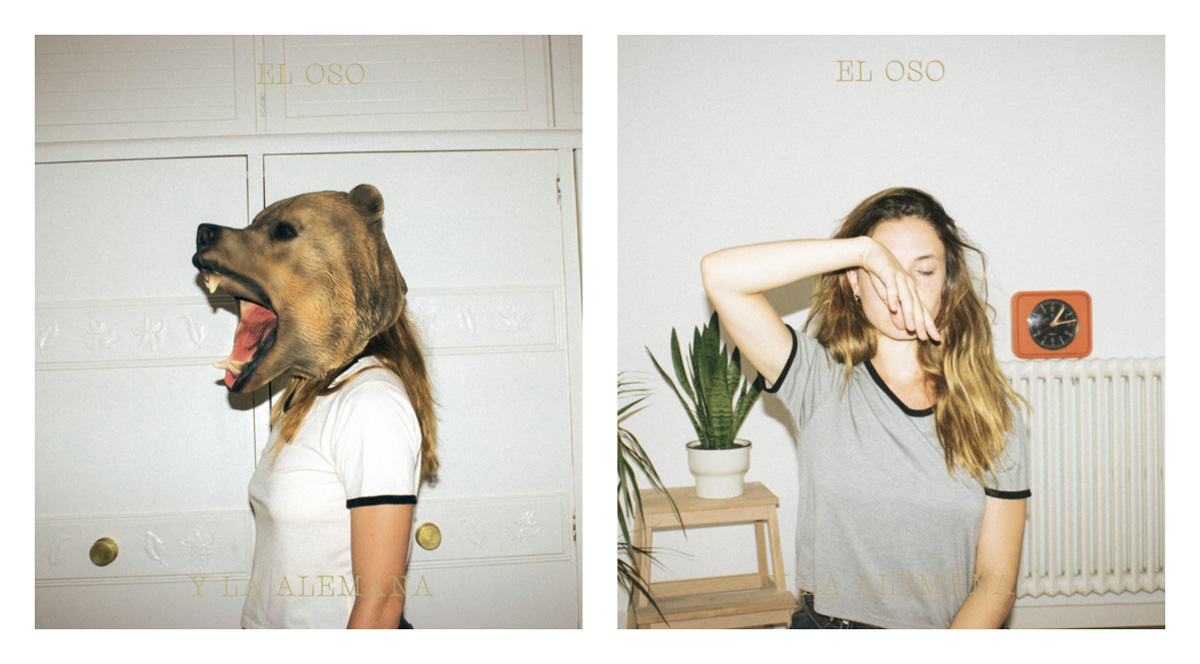 This might seem a funny time to be launching a new range, but these are such perfect comfort wines that we just had to get them out there. Read (a lot) more below about the origins of these wines – and the name.
The Màquina & Tabla story started in 2012 when Oriol Illa and his partner Susana Pastor set out to find the best parcels of old vines they could, in Bierzo, Gredos, Toro and Rueda. Oriol had been working at some pretty smart addresses, making wine at the likes of Clos Mogador, Els Jelipins and Prieto Pariente. His great ambition and free spirit meant it was only a matter of time before he got going with his own project. Unusually he was not hung up on a particular region – for Oriol it was simply about finding beautiful old vineyards. So when they unearthed small plots of very old vines across this swathe of Spain, and within reach of their home town, Valladolid – he could wait no longer, Màquina & Tabla was born.

Oriol is a complete force of nature, at turns inquisitive, restless and somewhat of a maverick, he is above all an incredibly talented winemaker. His real obsession is the authenticity of his wines, he's looking for purity and poise and a sense of place and history – never feeling pressure to conform. As a result they don't always fit with the somewhat draconian rules of the local DO's. He has always been an avid proponent of a more natural style of wine-making, but over the years has refined his approach, minimal handling, extended skin contact for the whites and keeping any sulphur additions ultra-low. The wines are beautifully textural, complex and thought-provoking. With time Oriol and Susana have started to define the range of wines they produce and every year we find more polish and precision. The wines just get better and better.
The growing success of their small production releases with wine lovers around the world, led to an urge to spread the love further, and hence the new 'El Oso y la Alemana' (The Bear and the German Girl) project. All of the experience and knowledge that they have gathered over the last eight years is clear in these two delicious wines.

2017 EL OSO Y LA ALEMANA White Màquina y Tabla – £13.95 /

12.75*
The white is predominantly Verdejo with a splash of Malvasia, fruit from vineyards that straddle the border of Rueda and Toro. As Oriol said to us when we tasted these wines for the first time, it was 'just too good not to make something sensational with'. Three weeks of skin contact give the wine texture and feel and ten months in older barrels with a little lees stirring takes that to another level. Beautiful fruit intensity and real freshness give a wine that keeps you going back for another sip.

2017 EL OSO Y LA ALEMANA Red Màquina y Tabla – £13.95 /

12.75*
The red is mostly Garnacha with a dollop of Tinta da Toro (Tempranillo). All the fruit comes from sites around Toro, the juice then spends fourteen months in three year-old barrels – and is always bottled on a 'fruit' day! A generous but elegant red, plenty of plum, strawberry and blackberry fruit, undergrowth, earth and a delicate spicy pepperiness. For Oriol this has a surprisingly broad feel and satisfying weight of fruit – but then his tell-tale balance and restraint kick in, and keeps you salivating. Clever and joyful stuff.
Susana is the brains behind the branding, having worked in marketing and presentation. All the Màquina labels are works of art in their own right, and with this range Susana was seeking a sense of fun and accessibility to chime with Oriol's ambition for what is in the bottle. In fact it was while attending the Munich Oktoberfest (whose symbol includes a bear and a German girl) and seeing those around them just enjoying drinking, that the idea came to them.
We wholeheartedly recommend these delicious, soulful wines – they can just as easily be drunk with a Tuesday night bowl of pasta or pair very smartly with your Sunday Roa