For this instalment of the recipe blog we are heading down to the beautiful South West and the supremely gifted team of Angus Bell and Katy Mulheir at Restaurant Mine in Falmouth. Angus has a recipe for mushrooms on toast, which with the addition of kimchi, focaccia and wild mushrooms raises it to another level.
Click here for the recipe (.pdf)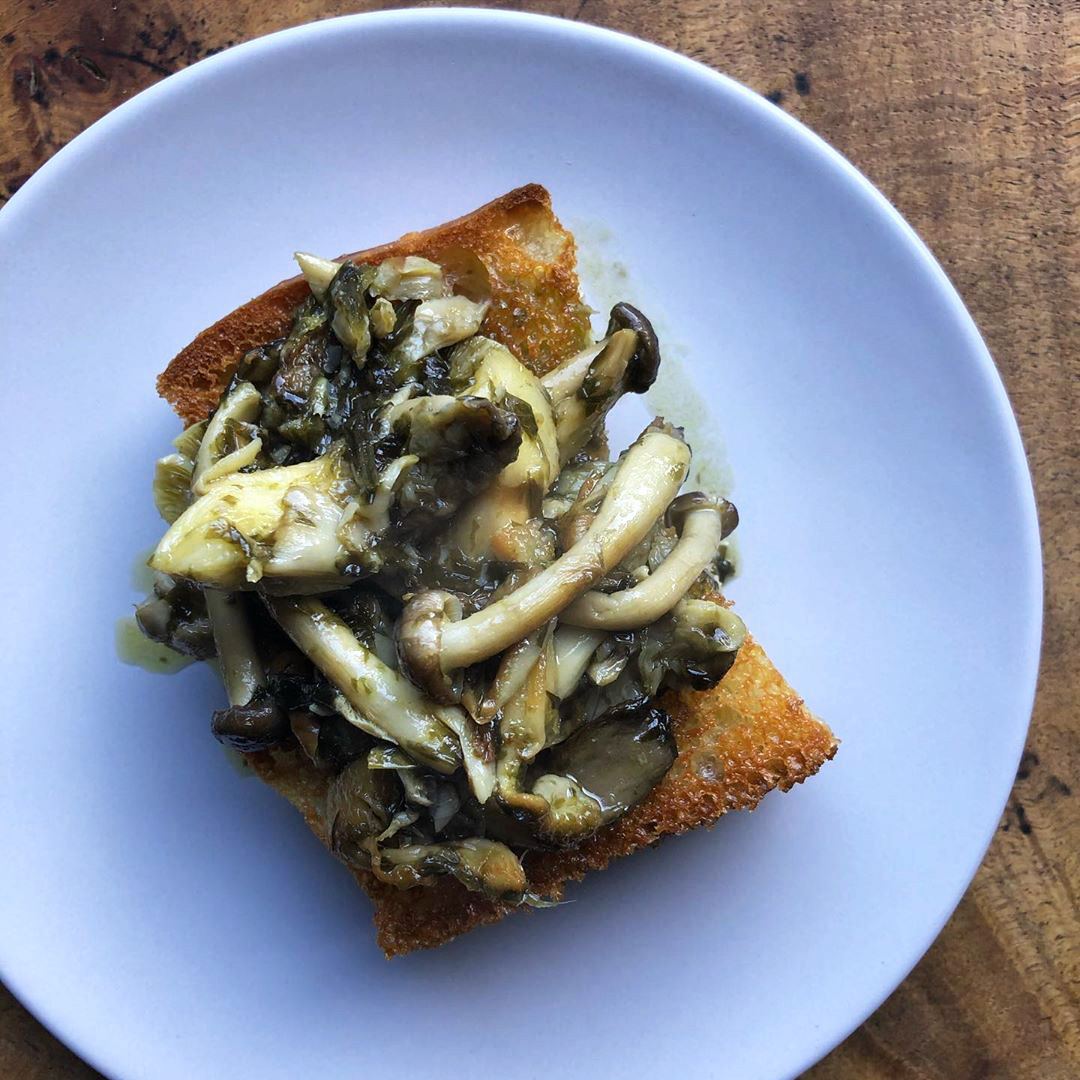 The Wine pairing recommendations
Katy recommends the Laderas de Leonila Blanco 2018 Maquina & Tabla from Bierzo in North West Spain, which with its gently smoky, yeasty, quince and apricot skin fruitiness would handle the earthy mushroom, pillowy foccacia and fermented garlic beautifully.
We would echo this and recommend the Tio Pepe 'En Rama' 2020 release, which reflects the flavours in the dish beautifully.
For a red we would recommend the Palmento Costanzo Mofete 2016 Etna Rosso from Sicily, which has spice, guile and layered wild berry fruits, that underpin the dish and add a delicious bite. Give it a go and let us know how you get on.
The Chef's Mixed case
A curated selection of wine to pair with all the delicious recipes we have shared on our blogs from some of our favourites chefs.