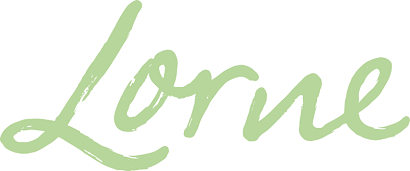 Supplying great wines to Hotels and Restaurants has been part of Lea & Sandeman's history for over 30 years and we are feeling their loss keenly, particularly the regular interaction with the dear friends we have made in that time and whose businesses are currently in limbo. Of course we keep in touch, but it is a difficult time and we frequently  find ourselves falling back on happy memories of the shared dishes and wines we have enjoyed together.
With this in mind, we thought it would be fun to ask some of our favourites to send a beloved recipe for cooking at home and suggest a perfect wine to match it. We've also added a recommendation of our own and will be publishing them at regular intervals over the next few weeks. We're hopeful this will keep these wonderful establishments fresh in our memories and whet everyone's appetites for when we are allowed to return.
Kicking us off are Katie Exton and Pete Hall from Lorne in Victoria, and their delicious Lamb dish with an Italian accent.
Click here for the recipe (.pdf)
Katie's Wine Pairing recommendation
'I feels like something definitely Italian is needed, so I'm going to say Tuscan Red, because although I think this is clearly quite Sardinian in its feel as a dish, I think I can imagine a warm Tuscan table in the Maremma with the smell of wild herbs and sun baked plants and I could fake it with some lamb and goats cheese instead of Beef and pecorino!
So it has to be 2016 Toscana Rosso from Carlo Ferrini's Giodo, I still keep thinking about how good this red was after trying it months ago. The fragrance of this wine was so alluring, it had this amazing red cherry character that was divine. I think it has enough juice and ripeness to go with the slow cooked rich lamb, Sangiovese's acidity and tannin will cut through that, but also work well with salty cheese. It's delicate enough not be too heavy and definitely easy drinking enough to enjoy over a leisurely lockdown lunch.'
Another match we would recommend is the Acustic Vinyes Velles Nobles 2017 from Montsant in Spain. A blend of Carignan and Garnacha, this is a bold and beautifully flavoursome red, plums and blackberry, herbs and a twist of spice. We feel its suggestion of something wild and herbal would match the lamb beautifully and the boldly crisp backbone would match up to the the salty cheese perfectly.
The Chef's Mixed case
A curated selection of wine to pair with all the delicious recipes we have shared on our blogs from some of our favourites chefs.