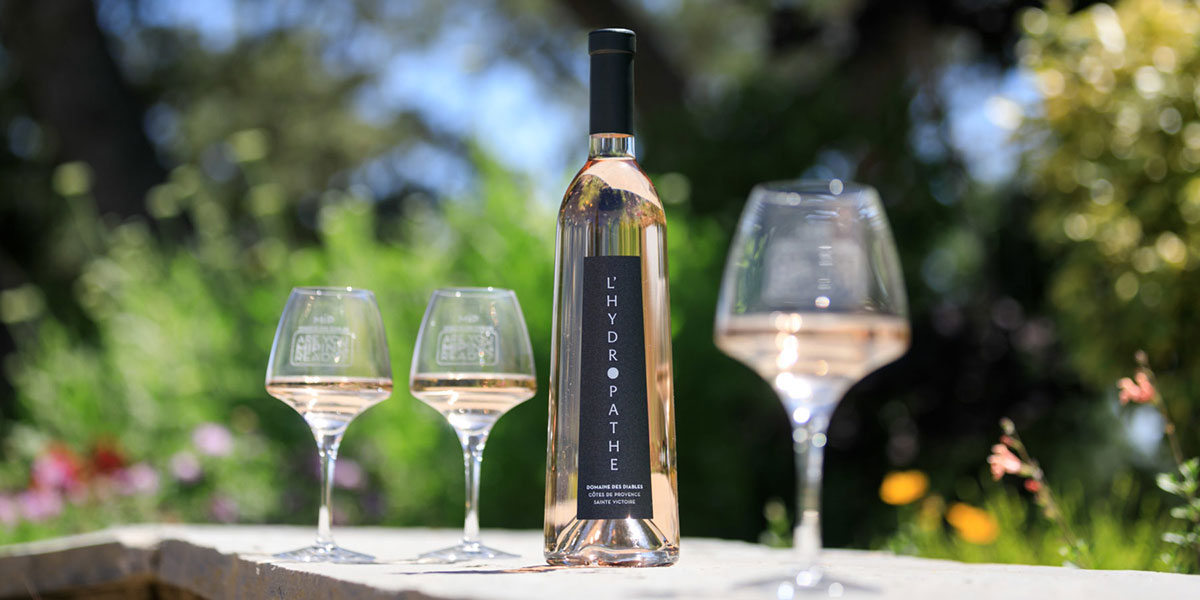 While there are those that would dismiss Rosé as frivolous and just something to quench a thirst at the end of a long day or on a sunny Bank Holiday, we have always held with the view that these wines have so much more to offer given the right partner.
With the increased consumption of Rosé that we have witnessed over the last 10 years, has come a defining of styles and a preference for the hauntingly pale Provence model. The good news is that this isn't to the exclusion of all others and so we thought it would be good to make some suggestions for pairing your favoured pink with some delicious Spring/Summer dishes.
Of course this is only a guide and so if you would like to match your Rosato to Roast Beef (actually Rosé with cold roast beef is an absolute winner) or Clarete to Char-grilled chops, please do feel free.
Provence
Provence Rosé as we have mentioned is achingly pale, but this doesn't mean there isn't some gentle tactile tannin in there to make it a great match for a bit of protein! Of course with the bright red fruits and citrus clarity a platter of shellfish would work beautifully, as would trout, salmon and any of the soles.

2019 MIP* Classic Rosé Made in Provence | £14.95/13.50* – Buy
For the more premium/elite versions, meatier fish, lobster, chicken and hams would be divine and don't be distracted from the fact these work wonderfully with the plethora of vegetables on offer at this time of year including asparagus, chicory, watercress and the tail end of the season for calcots.
–
Bandol
For Domaine Tempier's Rosé which features 50% Mourvedre in the blend and hence has a tad more heft, we would recommend barbequed prawns, grilled mullet or perhaps a stilton and asparagus quiche. Something which often gets overlooked when drinking Rosé is the opportunity to age these wines and we know from experience how brilliantly those from Tempier do cellar, give it a try you'll be amazed.
–
Tavel
Staying in France but heading into the Rhone and largely forgotten due to fashion, are the Tavel Rosés from Domaine de la Mordoree. Darker and with much greater weight and deeper fruit, these are still incredibly refreshing and balanced wines. They work with richer fish dishes, grilled meats and vegetable tarts, cooked with lots of lovely fresh Mediterranean herbs.


2019 TAVEL Rosé La Dame Rousse Domaine de la Mordorée  | £21.95/19.75* – Buy
–
Spanish Clarete
Finally we have the Clarete Rosé from Maquina & Tabla in Spain, harking back 300 years to the style of the wines that were being made in Bordeaux at that time (hence the British using the name Claret), this is textured, fuller fruited and with a definite note of mocha. You would never believe that this is made from Tinta da Toro (Tempranillo) in Toro, as it has a supple, easy going nature. A great match for octopus, crevettes, charcuterie, cheeses and even a hog roast.

2017 PÁRAMOS DE NICASIA ROSÉ Clarete Màquina y Tabla | 15.50/13.95* – Buy