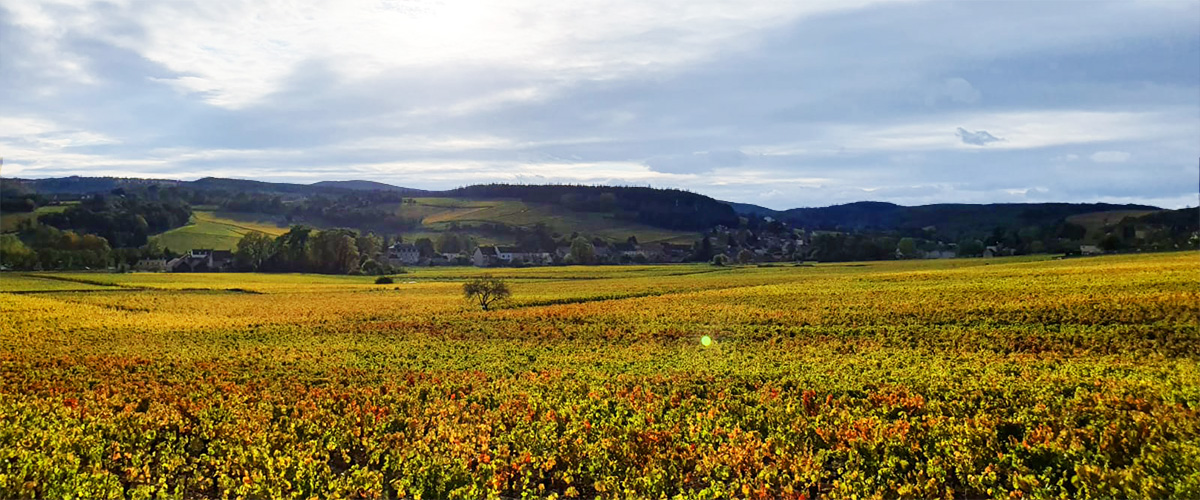 Domaine François Raquillet
It's a winding back road through the vineyards to get to Domaine Raquillet and I more than once tested the brakes on Charles' car (he's promised not to sue for the whiplash, but we'll see). Arriving, we wended our way down his steep driveway to park next to the winery – a structure built with a balcony overlooking the whole appellation. It reminds us of both how stunning these vineyards are also how large Mercurey is in comparison to other parts of the Côte – all the more reason to buy selectively. Fortunately, François is the epitome of quality conscious. His family have been making wine in Mercurey for four hundred years and Monsieur Raquillet has done a lot to reduce yields, up oak quality and generally raise the profile of the appellation.
This really stood out for me. It had an extra layer of perfume which moved up toward the (highly intoxicating) violet spectrum. The wine showed the sort of concentration you would expect from old vines – highly intense fruit, but backed with quite fine tannins and a concluding freshness which bought it all together.
Domaine Christophe Perrot-Minot
I don't get up early for much on a Saturday morning, but an 8:30am arrival at Domaine Perrot-Minot is enough to put a spring in anyone's step. The unassuming building is right in the heart of Morey-Saint-Denis (pretty much opposite Clos de Tart) and Christophe greets us warmly, despite the chilly day. We're led down some stairs, past a fascinating, positively medieval looking cellar and then into what could only really be described as a subterranean dining room. A large Kashan rug, sat under a long table with wood panelled walls – all of which contain cross racking stuffed full of bottles, magnums and even larger of Perrot-Minot wine. I'm told you ascend to heaven, but this was really the opposite. The wines are electric – sizzling, concentrated examples of each of their respective appellations, which would force a smile onto the face of even the most moribund (it did mine – and that early on a Saturday, it's quite a trick). As we left, I tried my luck at asking him to come and run a dinner for us. Sadly, to no avail – Christophe, by his own admission, is not much of a presenter, but these truly do need to be tasted to be believed.
Having strictly limited myself to just one per producer, I ended up putting five 'highlight stars' next to Domaine Perrot-Minot's wines. If pressed to narrow it done to one, however, I think I'd have to choose the Chambolle-Musigny 1er Cru Cuvée Ultra Combe d'Orveau Vieilles Vignes– a mouthful of a name, but these 80 year old vines sit on a 'combe' of limestone washed down from the hillside. To quote my note: 'I don't know how Christophe imbues his wine with such an incredible texture, but he does and it's the defining characteristic here. Velvet or silk don't do it justice. It is like having your palate massaged with sumptuous fresh berry fruits. I could not stop tasting this'.
Domaine Dureuil-Janthial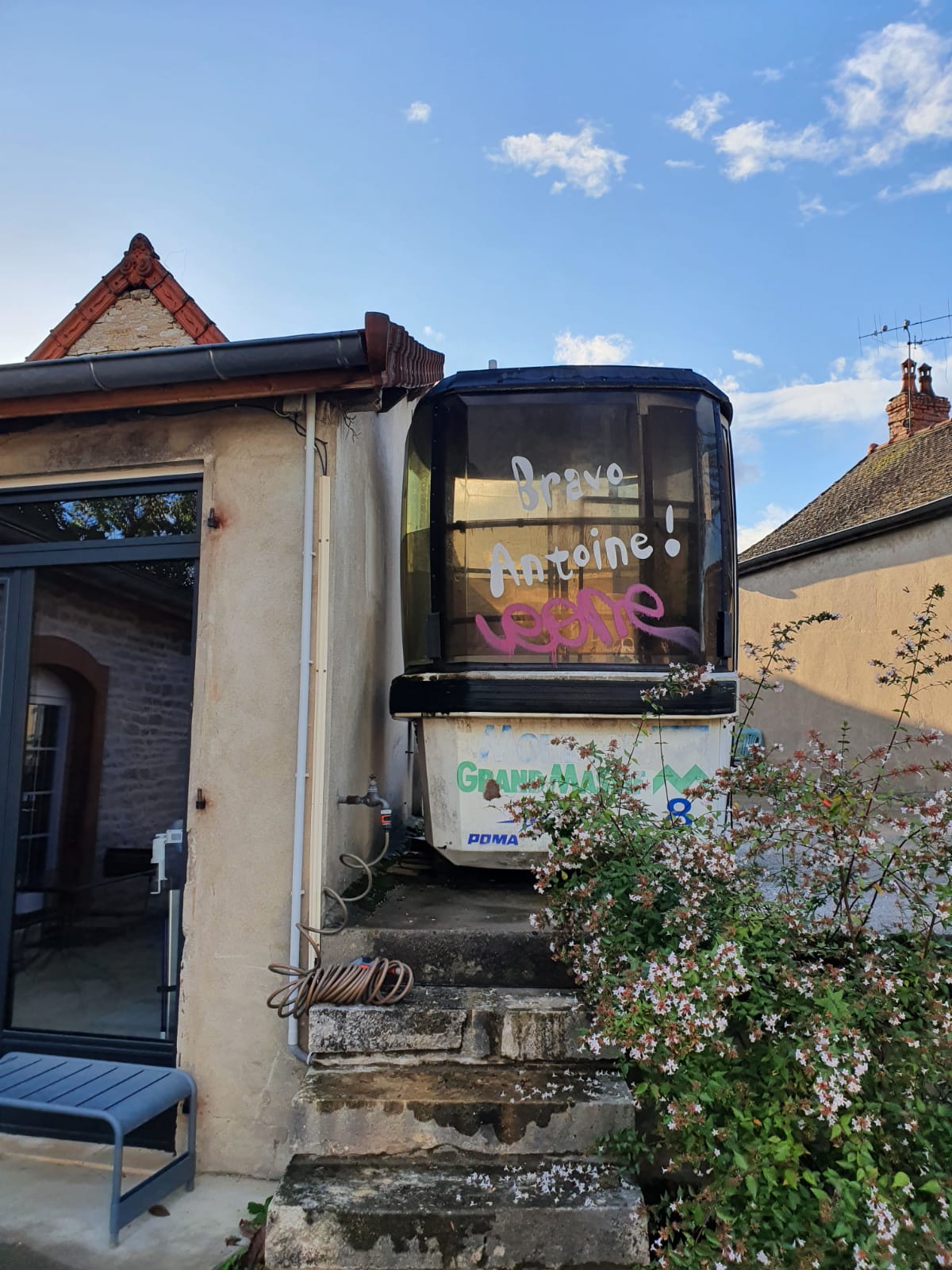 Could such a day get any better? You'd think not, but after lunch with Nicolas Rossignol and a group of wine merchants from Brittany (in which he, entirely unprompted, picked out almost every bottle from our producers) we shot south to Rully and to a producer who I'd barely heard of: Vincent Dureuil-Janthial. A ski gondola covered in graffiti is perhaps not the first thing you'd expect to find in the driveway of a producer William Kelley has singled out as one of the best in the Côte Chalonnaise, but it sets the tone for Vincent. He's young, cool, obviously good at skiing (or very good at pinching apparatus) and makes what I could quite easily say was the wine which got under my skin the most during this trip. He somehow makes Rully which provides both intense, complex, hedonistic fruit, but with a thunderbolt of acidity which keeps it very, very interesting. Two of his cuvées see 100% new oak and, such is the quality of the fruit, are able to absorb it without any trace of being overpowered.

I didn't put a single star next to any of Vincent's wine, because each one was exemplary – everyone had their surprises and pulling one from the pack would be a disservice. For the sake of consistency though (and not being totally on the fence) look out for the Meix-Cadot Vieilles Vignes. 95 points from RobertParker.com and being named one of the discoveries of 2020 is quite an accolade. There won't be much, with yields being so devastatingly low, but it's worth getting as much of each wine as you can! I know I will be…
Domaine Nicolas Rossignol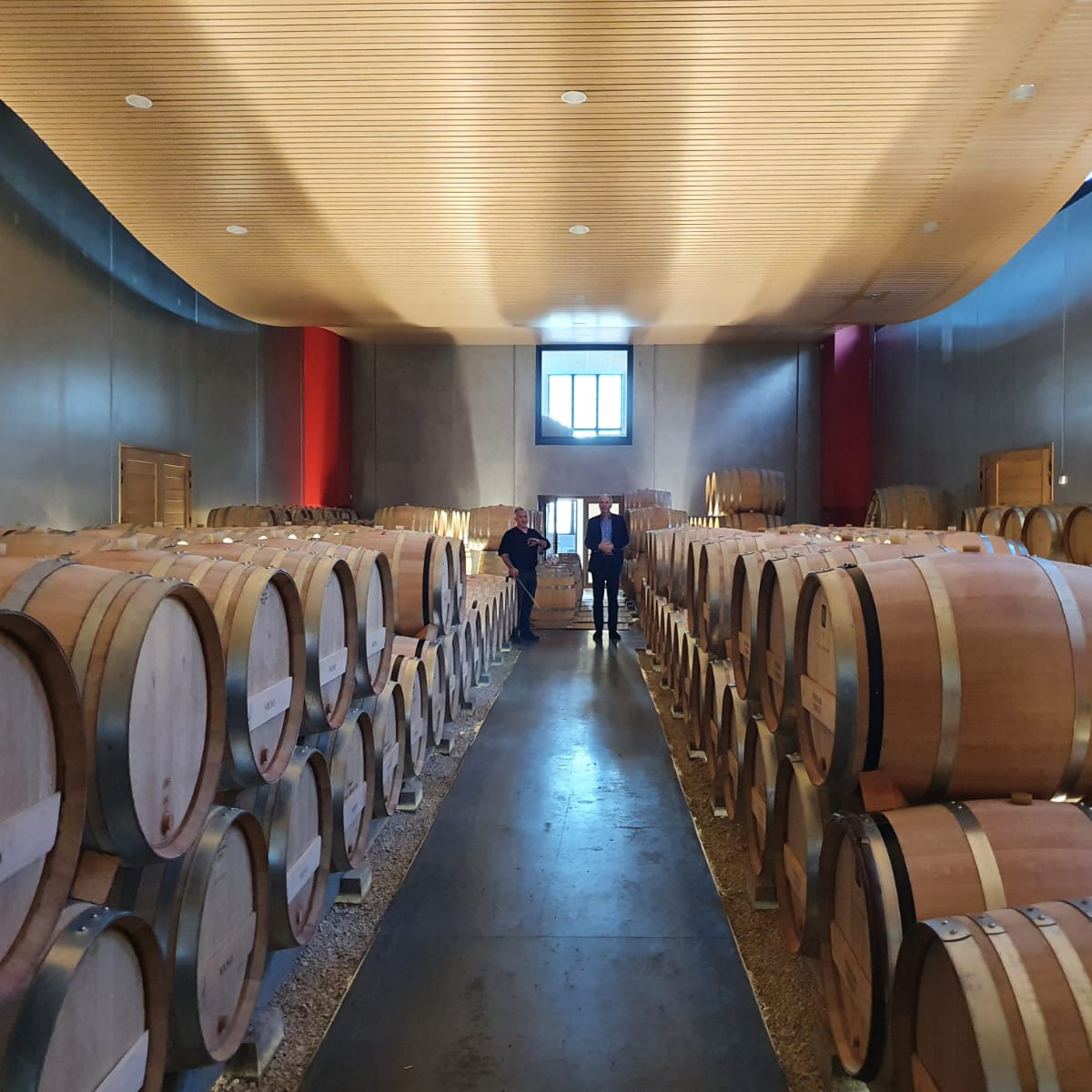 To cap off the best day of the trip so far (to keep you on a knife edge, there was one better one toward the very end… I know, it's like Eastenders) we met with Nicolas Rossignol at his new, state of the art winery just outside Beaune. Having previously shared with Benjamin Leroux, Nico's transition to a new winery has helped increase the quality of what we already firmly believe (and was actually recently corroborated by a friend training to be an MW, who put him in a peer group with d'Angerville) is one of the best in Volnay. Amongst all of his 2019 wines, Nico also gave us a sample of his 2008 Volnay Mise Tardive de Sept Ans 1er Cru Santenots. A wine which he rolled out of Benjamin's winery in barrel when he was moving and had been kept in barrel for a full seven years. It was so thrilling (and well-priced!) that we bought as much as we were allowed, the extended aging in barrel having softened the fruit through micro-oxygenation, but also immaculately preserved the freshness and a piercing perfume. This can actually currently be purchased via our website, if you'd like to get an idea of what Nico's wines are like before the Primeur (although we daresay the quality has climbed into another echelon since then).
Beyond the Mis Tardive, it was Nico's Roncerets which really stood out. 100% de-stemmed fruit, off a plot with a lot of limestone erosion in Volnay (much like the Combe d'Orveau above) which put a real racy mineral tone through the rich, supple fruit.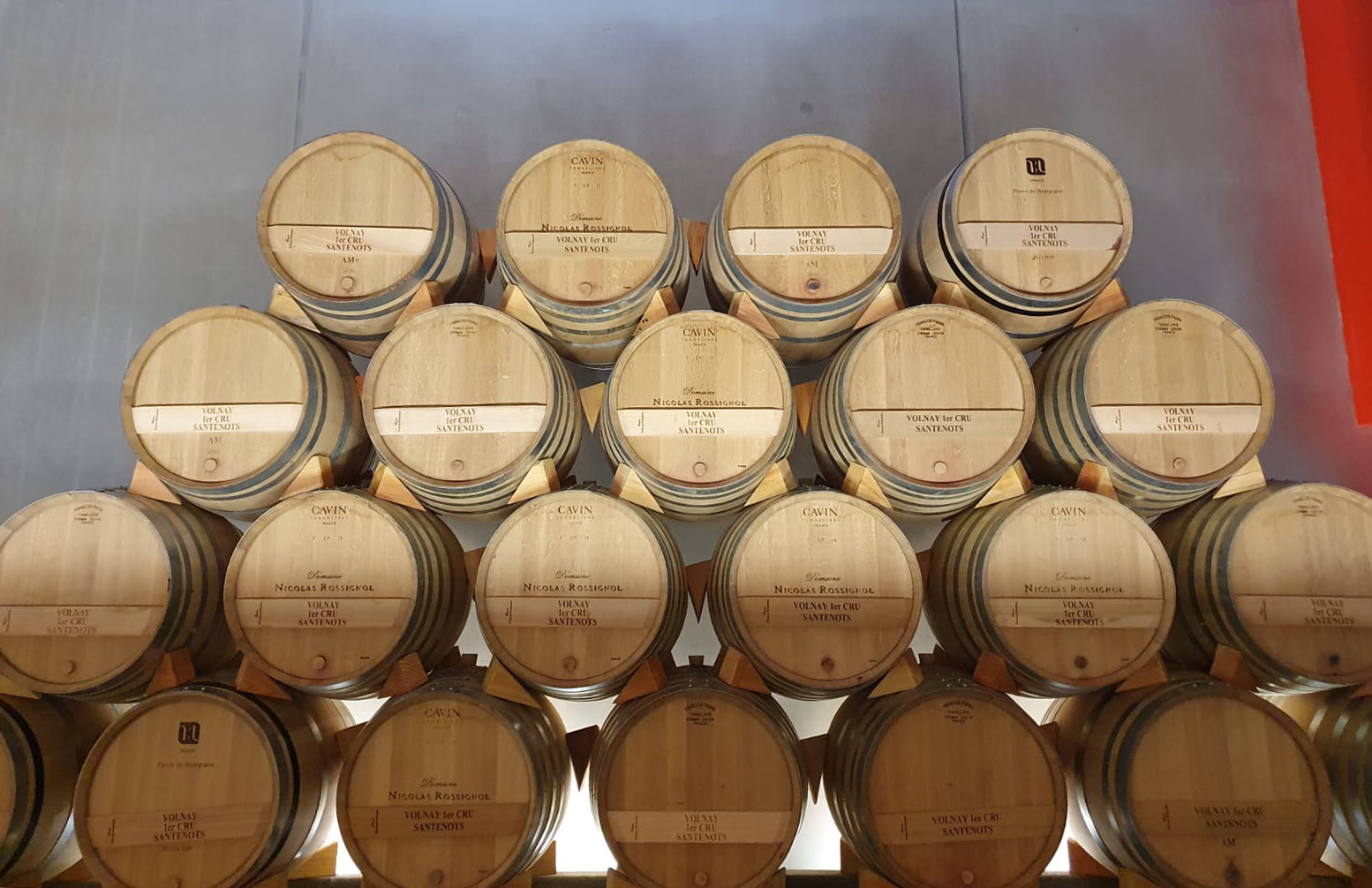 If you wish to receive email updates on the 2019 Burgundy En Primeur: