Tom Lorimer from our private clients team takes us through the third day on the road in Bordeaux:
Day 3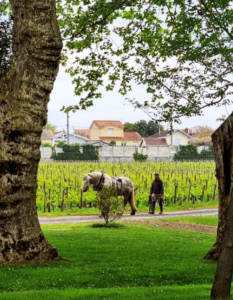 A fairly straightforward itinerary for the team today: work out how to open boot the on our over-designed hire car, mop-up the rest of the right bank, and then head north to start tackling the vast expanse of the left bank.
2022 is not vintage that people can (or seem to want to) compare to any other. It appears unique and atypical in every sense. However, the previous two days have firmly established we have an exceptional vintage on our hands. There are just too many broad smiles amongst Château owners to suggest otherwise, but it's also evident as each tasting progresses that most, given extremely complex weather conditions, have probably dodged a bullet and been blessed with some extraordinary luck.
Notes from today's Châteaux:
Château L'Église Clinet, Pomerol – now under the stewardship of the late Denis Durantou's daughters, Constance and Noëmie – a stable that also includes Saintem, La Chenade, Les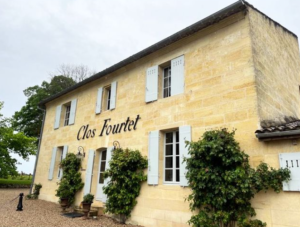 Cruzelles, and Château Montlandrie. An awful lot to like across the board here. Exceptional balance and freshness. The exuberance in Constance's demeanour said it all.
Clos Fourtet – Pierre Cuvelier was as engaging a precise as all his wines here. Super effort.
Canon-la-Gaffelière – Stephan von Neipperg is very proud of their wines (as were we). Hedonistic sweet fruit, great structure and balance.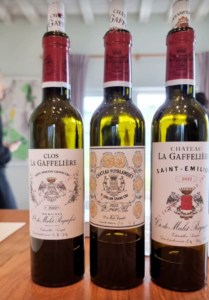 La Gaffelière –
Thomas Soubes wasn't worried about anything with his 2022s. If there was a comparison to be made he suggested the legendary '55 and '59's, but maybe even better.
Ausone – We enjoyed our time with Alain Vauthier. Apart from the obvious exceptionalism of Ausone, it's 'baby' brother Moulin-St-Georges really made its case. Always great value.
La Mauriane – always humbling to spend time with Pierre Taïx in Sussex-like Puisseguin. He was worried he might be looking at another 2003 vintage so was completely surprised by 2022 (as so many are) and he has made stunning wines that are immensely affordable cellar fillers, in all formats.
Thence to Angelus / Smith Haut Lafitte / Haut Bailly which gave us a very good lead into Carmes Haut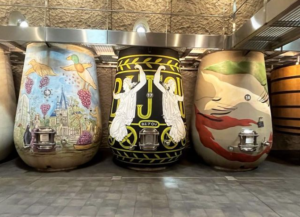 -Brion – wines with breath-taking precision. Guillaume metaphorically cartwheeled through the winery. Tasting his wines, we all know why and this will garner huge attention in the weeks to come.
Haut-Brion – Always the very smartest of tastings. As ever, hugely monolithic wines that don't give much away at this stage. Decades of patience – always rewarded.