The major Champagne houses have a long history of leveraging their access to vast resources to create exceptional blends. With a wide array of vineyards, grape varieties, and reserve wines at their disposal, they can ensure a consistent and high-quality product year after year. This consistency is achieved by blending grapes from various terroirs, using the main Champagne grape varieties (Chardonnay, Pinot Noir, and Pinot Meunier), and employing reserve wines from previous years to maintain a recognisable house style. Not only can they blend from the whole Champagne area, allowing them to compensate for a poor harvest in the south with grapes from the north, or using more Chardonnay in a year like 2021, when the Pinots in the Marne had a bad year, but they can also blend wines that have been through malolactic, which have a broader, richer feel, with wines that have not, and with their malic acid intact can bring a zippy freshness. In the top cuvées, even more depth of choice is there – wines that have been fermented in barrel can join wines that have been born in stainless steel vats, concrete eggs, amphorae of clay or ceramic, all bringing their subtle differences to the whole.
These well-established Champagne houses have become synonymous with luxury and prestige. Their experienced cellar masters apply their expertise to create perfectly balanced blends that exhibit the desirable characteristics associated with the brand.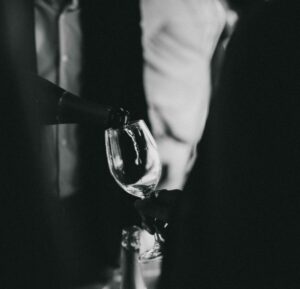 Growers are naturally limited to their own vineyards, which anchors them to a place (or places), but the best have turned this into their advantage, as it allows grower Champagnes to distinguish themselves. It is much more common among growers to make single varietal Champagne, and while growers like Larmandier-Bernier, Franck Bonville and R&L Legras make almost entirely Blanc de Blancs Champagne (i.e. all Chardonnay), based as they are in the Côte de Blancs villages of Vertus, Avize and Chouilly respectively, they will still blend, both across the different plots they have, which are vinified separately, and by using reserve wines, apart from in the top vintage cuvées. The Larmandiers do have some red grapes, and they make their rosé by macération (leaving the juice in the skins for a short time before pressing), a relative rarity in Champagne, where blending red and white to make rosé is the norm, if not quite the rule (and Champagne the only place in France where blending red and white to make rosé is permitted). At Franck Bonville they buy in the red wine to make their rosé (up to 5% of external purchases are allowed under the RM classification). Of course, the different fermentation vessels are available to them as well, but although they experiment, these things are expensive. Larmandier-Bernier have taken years to get to the point of fermenting almost everything in wood but have also experimented with amphorae (Arthur preferring ceramic to terracotta, which he found too oxidative) and with a concrete egg. His reserve wines are now kept in two huge Stockinger foudres. Olivier Bonville prefers the style of Champagnes that go through malo, to emphasise the creaminess, but which stay straight and pure, and for that Olivier prefers the clean neutrality of stainless steel, but he too has a barrel-fermented single vineyard cuvée.
The smaller scale of production enables these producers to create wines that showcase the distinct characteristics of a single vineyard or village, offering an authentic representation of the terroir. Unlike the grandes marques, which emphasize brand consistency, grower Champagnes often celebrate the uniqueness of each vintage, allowing the specific conditions of a particular year to shine through in the wine.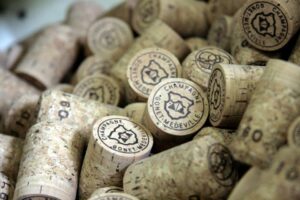 Growers like Rodez, Egly-Ouriet, Gonet-Médeville, Marguet, Marc Hébrart, Roger Coulon and Nicolas Maillart have ranges which use blending in some cuvées, and eschew it completely in others, making wines that are a single varietals from single vineyards in a single vintage, the most terroir-specific wines of Champagne, focused right down on a single plot as interpreted by the variety in the year – something which sounds much more like a Grand Cru in Burgundy than Champagne. And it should not be a huge surprise that these growers have vineyards in areas that have historically been classified as the very best – nearly all are Premier or Grand Cru. Although there are a few outliers like the Clos St Hilaire of Philipponnat, or the Clos du Mesnil and Clos d'Ambonnay of Krug, but generally this approach is much more common among the growers.
A small part of the market the growers may be, but this approach has been influential. Experimental releases from the big brands, like Bollinger's 'PN' series (occasional releases of exceptional cuvées of Pinot Noir from a single commune) may be seen as a reaction to these successful grower Champagnes.
As the market continues to diversify, both types of producers contribute to the rich tapestry of the Champagne world, offering a range of styles and expressions to suit different tastes and preferences. Whether you prefer the elegant consistency of the grandes marques or the terroir-driven character of grower Champagnes, the art of blending remains a cornerstone of Champagne production.