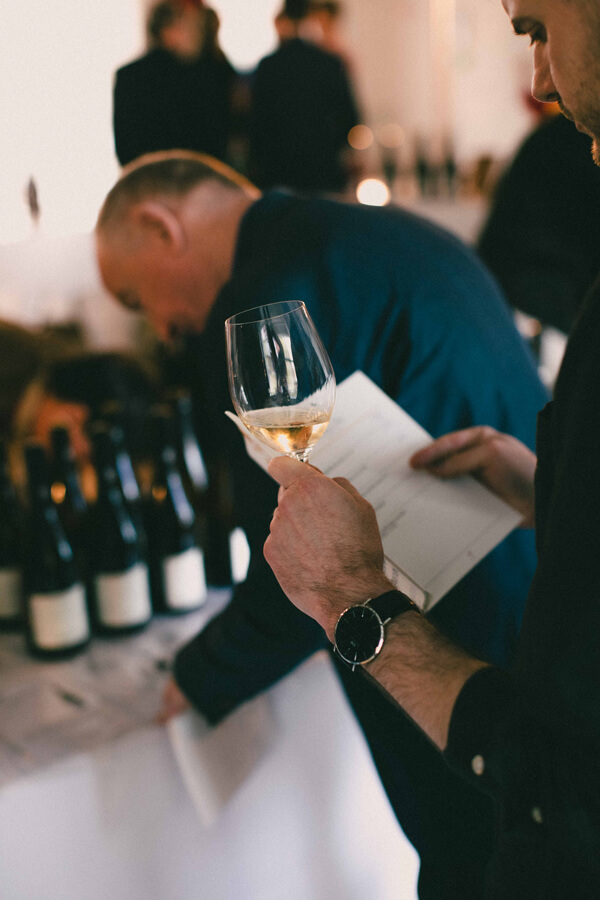 Last week Lea & Sandeman took over the 6th floor of the flagship Foyles bookshop, to host our 'Celebration of Spring' tasting. Alongside a selection of standout spring wines, the event also presented the first opportunity to taste through our recently-bolstered range of 'grower' Champagnes, with 15 different Champagne growers on show and over 70 different cuvées being poured.
This focus reflected the ever-increasing importance that L&S places on this fascinating source of Champagne, a small but important part of the Champagne market that aligns perfectly with the values of a good independent merchant.
As Charles Lea himself put it: 'Grower' Champagnes are a tiny part of the market – maybe 4% in value. Given the barriers to success, it's not a huge surprise, but just as supermarkets don't fulfil every need for shoppers, leaving room for specialist retailers and products, so it is for Champagne. And, surprise surprise, it's among these niche producers that you find the less ordinary, the more original, the downright arresting.'
We were thrilled to be joined by several such producers on the day: M & G Heucq, Franck Bonville, Lancelot Pienne, Barnaut and Christophe Mignon all poured their wines at the tasting, providing insight into their wines.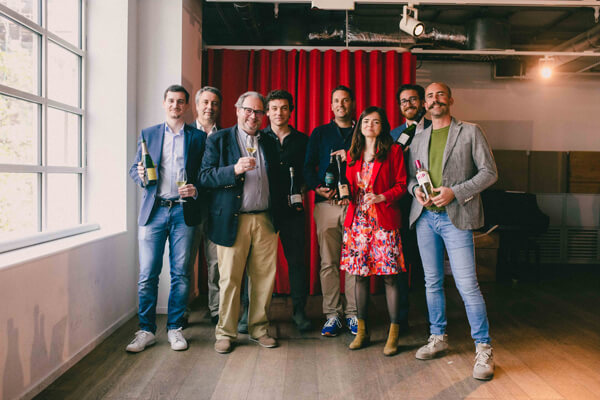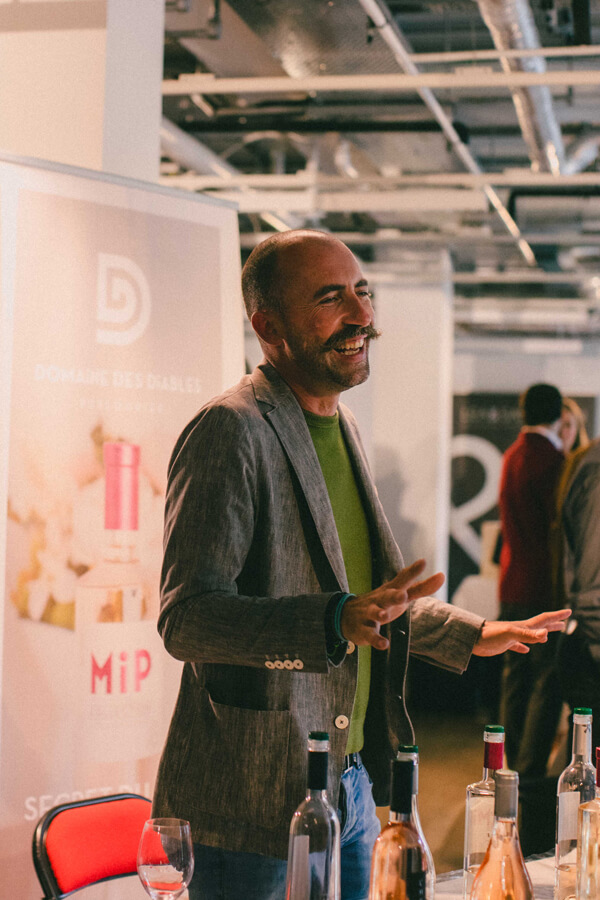 We also welcomed
Domaine des Diables
(the producer behind our best-selling rosés:
MiP*
,
Hydropahe
and
Rosé BonBon
). It's a genuine domaine, rather than wine négociant or co-op wine in a fancy package and big marketing spend. The vineyards are enviably placed at the foot of Mont Saint Victoire, near Puyloubier. Rosé is a very technical wine to make, and Guillaume is an undoubted master; a cross between technician and magician. As usual with wines you buy from L&S, these come directly from the family that grows the grapes, much like the 'Grower' Champagnes selection that was on show alongside.
Our staff's highlights
To give an overview to those who couldn't join us, we gave the team the near-impossible task of picking out the wines that stood out for them on the day.
David Porter
M & G Heucq's FOSSILE Brut NV
The first wine of the day really stuck with me for its incredibly joyful feel. The Fossile Brut NV (£32.50 per bottle and £29.95 case price) is named in honour of the hundreds of fossils and ancient (45 million years old) seashells they find in their soils. Using all 3 varieties they've crafted a strikingly charming, and perfectly poised Champagne here. A fresh crunch of orchard fruit and lovely gentle autolytic notes build to add some sophistication to what is a wine meant for pure pleasure. With dosage at 7 g/l they are not aiming for shrill purity – just a joyful texture and lovable depth of flavour. Hard to resist.
Derek Robertson
Franck Bonville's Blanc de Blancs Grand Cru NV
In a complicated world it is sometimes the simple things that give most pleasure, there is nothing fancy or overly-worked with the wines of Franck Bonville. 'Fresh', 'bright', 'elegant' and 'pure' were the words that sprang to mind whilst tasting this delicious Blanc de Blancs Grand Cru NV (£40.95 per bottle, £37.75 case price). The label is superbly understated and the price is very keen too, a great example of the quality and value 'grower' Champagne can offer.
Ophelia Hirst
Roger Coulon's HERI HODIE Brut 1er Cru NV
Since I was pouring it, I had the pleasure of re-visiting Roger Coulon's Heri Hodie 1er Cru Brut (£53.50 per bottle, £49.95 case price) throughout the day. 100% Pinot Meunier, most of which comes from a solera-system perpetual reserve, this was looking extremely elegant and refined, walking the tightrope carefully between fruit-forward generosity and rich, autolytic complexity from the reserve wine base. A star.
Alex Beaumont
Lancelot Pienne's 2015 Cuvée Marie Lancelot Blanc de Blancs
Julien Lancelot jokes that this cuvée is named after his parents' favourite child; his sister. The Cuvée Marie Lancelot Grand Cru Cramant 2015 (£69.50 per bottle and £63.95 case price) is a typically creamy Cramant that shows a lot of elegance from a warm vintage. Expertly seasoned with just 2.8g/L dosage which really lets the quality of the fruit (from 50 year old vines) sing!
Phil Week
Larmandier Bernier's Blanc de Noirs 2015 Brut Nature 1er Cru
The first ever Blanc de Noirs from Larmandier (£134.95 per bottle, £123.50 case price), made from Pinot Noir from Vertus, that in this vintage proved exceptional and therefore had to be made rather than being blended into the Rosé. There is definite weight and concentration on the nose, cherry skin, wild strawberry, mocha and some floral back notes. In the mouth the wine is pure, layered red fruits, mocha and definite umami touches. An engaging and complex wine that evolves in the glass but made very much in the Larmandier style, completely delicious.