Neal Martin's latest article on the Vinous website is timely and, in a most measured and reasonable way, lays out how an apparently well-motivated individual is capable of making all the right noises about quality of wine and how to achieve it, so that the back story sounds plausible, while marketing it entirely on price. Not a low price to beat all, but a price so high that the only people who could possibly find a reason to buy it would be anyone who wants to be seen to be drinking the most expensive wine in the world
In the article Neal says he does not want to pull his punches, but then does to some degree, as in my view this is taking this kind of inverse marketing into the realms of the plain silly. To be fair he had been to a dinner at Annabel's to taste the wine, so perhaps felt that a reasonable tone was polite. He also says he will answer the question as to whether any bottle of fermented grape juice can be worth £35000, but then doesn't – or not in plain terms. The wine is called Liber Pater and my answer is a clear no. And I have not even tasted it.
Rather more interesting is one of the wines that Neal compares it to, Stephane Dief's Clos Manou, and more specifically the 'Cuvee 1850' which is made from his ancient 'franc de pied' (ungrafted) vines which date from 1850. Lea & Sandeman en primeur buyers will be aware that we have been championing Stephane's wines since 2006  – you will find a number of articles about them in the blog including a photo of Stéphane posing with one of his ancient vines (copied again below) which is mirrored by the illustration from Neal's article, where the only change is that Stéphane and the vines are ten years older.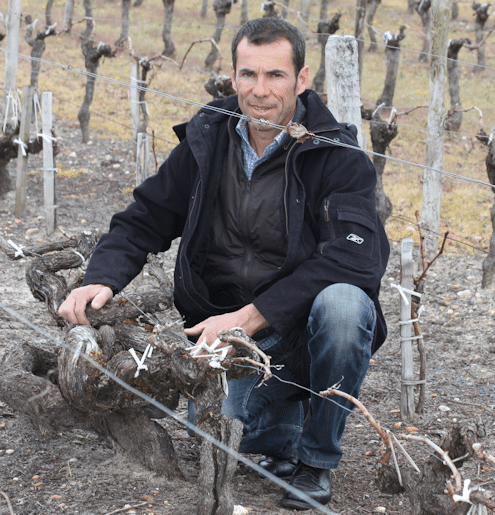 As I write (first come first served) we have ten (it's super-rare!) 4 bottle cases of the Cuvée 1850 available at £225 per case in bond (en primeur),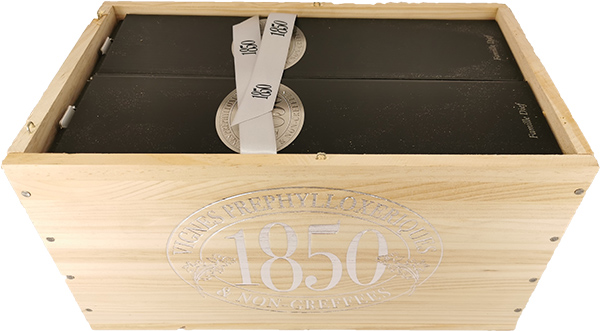 and you can still buy the regular cuvée of Clos Manou 2022 from us for a mere £114 per six bottles in bond. Or you can buy some other vintages from the shops or online, where we have some halves of the 2019. And just arrived from bond, one double-magnum of the 2019! This is the kind of value L&S stands for.
With the price of fine wine rising at astonishing rates in the classic regions – and in some less classic ones – Liber Pater's price is the reductio ad absurdum of a pricing policy in which 'collectors' seem to value wine by the price asked for it by the producer rather than the value it achieves in the open market over time. Sadly it's far from the only one in this field of shame. Quality is irrelevant in this world of 'brands' jockeying for a higher price than their peers.
The product of a farm, of vines and the earth and of an artisan who translates it, are reduced to the banality of crypto currency by the Liber Pater style of marketing.