CONTACT TRADE TEAM
Contact members of our trade team via the form below.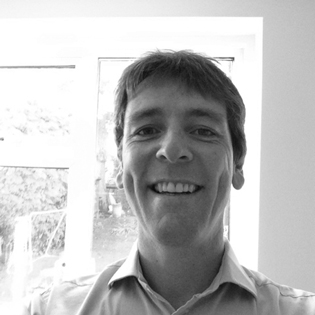 With over 25 years of experience in the Wine Trade working for Lay & Wheeler, Oddbins, Bibendum and Armit, Phil definitely knows a thing or two about wine. His particular passions include Burgundy, Piedmont and Chile, where he has visited and made firm friends. For 16 years he has sold to Restaurants, which has also become a passion. He has travelled extensively through the vinous world, completing vintages in Alsace and Australia and is never happier than when he is wandering through the vineyards or tasting with the producer in their cellars whilst learning about what constitutes a great site. All this aligned with a lifelong passion for Ipswich Town Football Club, a love of family, friends and felines pretty much tells you all you need to know!
Phil Weeks
Tel: 07904 769 506 @oldvine71
Sophie stumbled into wine while pretending to study Psychology at Edinburgh University. After attending the University's Wine Society one night she was hooked, and made it onto the Blind Tasting Team three years in a row. During university holidays she helped run her parents' boutique hotel in the Scottish Highlands, where she did time as Restaurant Manager and Kitchen Porter (and everything inbetween). When working for a wine shop and wholesaler in Edinburgh she helped reform the hotel's wine list, and loved it so much she decided to continue in On-Trade Sales, joining Justerinis in London before L&S. Her particular wine passions are Burgundy, Loire, and Piedmont, but she can never say no to a glass of Champagne. When not out wining or dining, Sophie loves to host elaborate dinner parties, plays a bit of bad golf and enjoys indoor climbing. She's also an occasional DJ, and loves to spin Classic House, as well as the cheesiest Disco tunes she can find.
Sophie Picheta
Tel: 077899 37788 @pichetasoph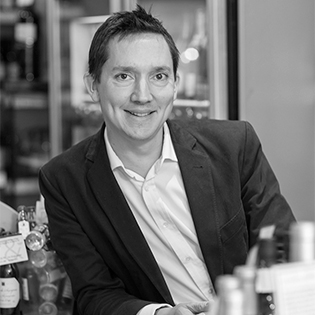 David has worked with wine since leaving UCL with a degree in French and Italian. After a brief foray into fine London dining he found his niche in the wine trade, joining Lea & Sandeman in 2001. Since then he has worked his way from the cellar via the shop floor to head office and although he is now responsible for overseeing the retail side of the business as well as being a member of the buying team, he is also delighted to look after a clutch of brilliant restaurant customers. This gives him a great opportunity to share his passion for the amazing L&S Italian selection and our latest finds from Spain, not too mention the super range of affordable Bordeaux on our list which he cannot get enough of!
David Porter
Tel:0207 2440522 @dtcporter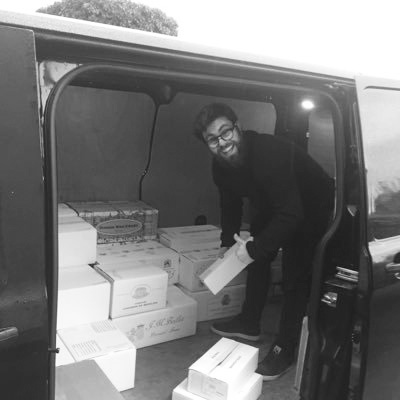 Angus joined Lea & Sandeman 6 years ago after helping during Christmas of 2009. Having wanted to pursue a career in political PR, this was quite a change but he hasn't looked back. After two years helping run the Barnes branch with Derek, he moved to head office to support Charles, Patrick and David. As well as managing a number of his own accounts (both private & trade) his role involves a multitude of responsibilities including stock control for the entire company, managing our Customer Reserves and management of trade & fine wine lists. Since joining he has developed a real flavour for the wines of Italy, especially Tuscany which was solidified following a visit to Castello del Terriccio having taken up the offer to drive the owner's car back to Italy from Chelsea. Outside of work Gus is huge rugby fan, loves everything about food and even has his own food blog that he has set up with his sister.
Angus Barcroft
Tel:07765 677451 Instagram @angus5891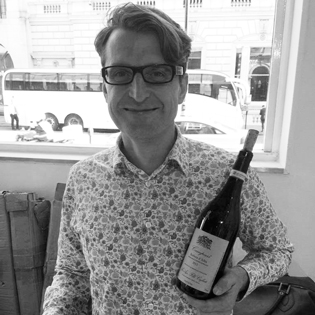 Derek has been involved with wine since leaving school in 1987 with a summer job before 6th form setting him on a course of vinous delight. From stacking cases in a wine warehouse, to van driver, to Oddbins then Selfridges before heading down under for a vintage with Yalumba and 5 years selling French wine into the Sydney restaurant scene. Based in Norwich he is L&S's man on the ground outside London focussing on East Anglia where he enjoys building solid relationships with chefs and sommeliers. A lover of all wine, a firm believer that there is only 'good wine and bad wine' and all fads in between are just that 'fads'. Slightly obsessed with the wines of the Rhône Valley (Châteauneuf-du-Pape in particular), Languedoc-Roussillon, Australia and the Barossa Valley. Away from wine, its family, 3 young children and a gorgeous wife, an ancient black Labrador, the VW campervan, cooking and stand-up comedy, Norwich City Football Club and Scotland Rugby!
Derek Robertson
Tel: 07506 111931 @derek_wine