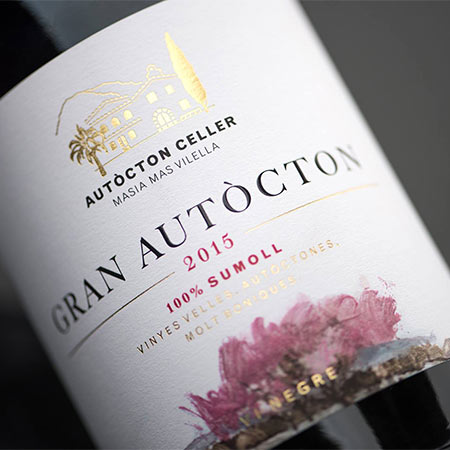 Autòcton Celler
Spain, Catalunya
https://www.facebook.com/Autocton-Celler-1052109034842990/
Albert Jané, who we (and many of our customers) know well from his Acústic Celler in Monsant, has some new (but very old) vineyards. He wrote to us in September 2016: 'I would like to show you my new project: Autòcton Celler (autòcton means local, indigenous, autochthonous). It is a project from a selection of the oldest vineyards of local varieties like Sumoll, Xarel lo, Xarel lo Vermell, Malvasia de Sitges, Subirat Parent, Macabeu... fermented in tank or big barrels or amphores in Mas Vilella which is a very old traditional Catalan house dated from XVI century.
'The area is 60 km in the south of Montsant and Priorat where I am living, it is table wines because part of the vineyards are part in DO Penedes and part of them are DO Tarragona, I don't care about DO I am looking for very very exciting vineyards... in fact I am living in the old Masia with 4 chickens , 1 rooster, 3 dogs... just upstairs of the cellar... next time you come back I will show it.'
How could we resist!
The first releases are two exceptional and original whites with the constitution of Pouilly Fuissés, but with a different character and expression.
Albert also has exciting wine projects in Priorat with Ritme Cellar and in Monsant with Acustic Cellar.