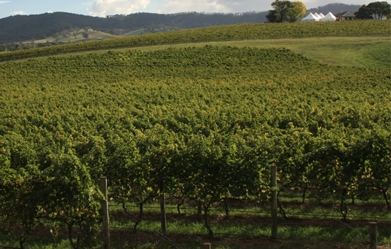 Château Cèdre d'Arthus
France, Bordeaux
One of three wines produced from a 10 hectare property in Saint Sulpice de Valeyrans, at the foot of the hill of Saint Emilion, on a sandy and gravelly soil. Château Le Cèdre d'Arthus is part of the estate of Château Caillou d'Arthus, Saint Emilion G.C., but the vines used to produce this wine lie just outside the Saint Emilion boundary. The property was bought by Myriam et Jean-Denis Salvert in 2000, and they have spared no effort to make the best wines possible, this wine being vinified in the same cellars and in the same manner as their Saint Emilion Grand Cru wines Caillou and La Fleur d'Arthus.
Cultivated in 'culture raisonnée', the vineyard of 70% Merlot and 30% Cabernet Sauvignon benefits from leaf-thinning and a green harvest to ensure that the fruit that remains arrives at optimal maturity. Harvested by hand, the grapes are carefully sorted. They undergo a six to eight day cold maceration, and then ferment in cement tanks with temperature control to keep a maximum between 26 and 28C. The wines are aged in barrel for up to fifteen months, and bottled without fining or filtration.
Cèdre d'Arthus wines are fruity and powerful, enjoyable within 2 years but can age for 10 years.