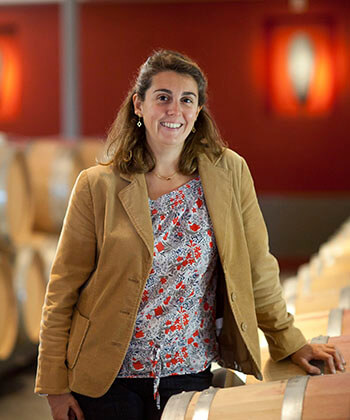 Château Grand Puy Lacoste
France, Bordeaux
Pauillac Cinquième Cru 1855.

If there's an estate that can rival Lynch Bages for the crown of most over-performing 5th Growth, it would be Grand-Puy-Lacoste.

The "Grand Puy" is the low gravelly hill on which the vineyards sit. In 1750 a portion were sold to Pierre Ducasse and became, obviously, Château Grand Puy Ducasse while the rest, after a couple of name changes owing to inheritance by daughters, became Château Grand Puy Lacoste.

The Borie family bought into Grand Puy Lacoste in 1978 and began quite a renaissance for the property.

Just a few kilometres from the town of Pauillac, the vineyards of Chateau Grand-Puy-Lacoste total roughly 36 hectares (90 acres) with Cabernet Sauvignon making up 75% of the total plantings and the rest belonging to Merlot (20%) and Cabernet Franc (5%). Typical of the region, the vineyard consists of a deep gravel top soil on a limestone base.

Production is about 12,000 cases of wine in an average year. Fermentation takes place in temperature controlled stainless steel tanks, and then the wines are placed into oak barrels (50% new) for 18 months of aging.