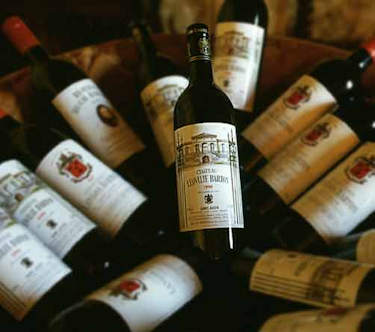 Château Léoville Barton
France, Bordeaux
http://www.leoville-barton.com/en/
St Julien Deuxième cru 1855
When the Marquis de Las-Cases-Beauvoir fled France during the Revolution, his Léoville estate was seized with an eye to selling it off. In the end, only a quarter was sold (although a further division occured a few years later), and this was purchased by Hugh Barton who had acquired the neighbouring estate of Château Pontet-Langlois (and re-named it Langoa-Barton) a few years earlier in 1821. The Barton's ownership of Langoa is the longest ownership by one family of any estate in the Médoc.
Hugh's original intention, so it is said, in purchasing a portion of the Léoville estate was to sell it back to the emigré Marquis, but he was an emigré Marquis without sufficient means and the estate stayed with the Barton family, becoming Château Léoville Barton. There was no château attached and the wines were, and still are, made at Langoa.
The Bartons had already been a fixture of the Bordeaux wine trade for a hundred years at this stage - Thomas Barton left his native Ireland in 1722 and settled in Bordeaux, eventually buying Château le Boscq in St Estèphe in 1745. His grandson Hugh, who bought the two Barton estates, developed a wine merchant's business with Daniel Guestier (Barton & Guestier), and the Guestier family proved crucial in protecting the Barton's châteaux during both the French Revolution and World War II when the Bartons had to flee France.
Léoville Barton has 51 hectares in production, the vineyard is of top-class deep gravels - part of the bank that is closest to the Gironde, continuing southward from Las Cases and Poyferré, with Ducru Beaucaillou beyond - with clay underneath. It is densely planted (9100 plants per hectare) with around 75% Cabernet Sauvignon and most of the rest being Merlot.