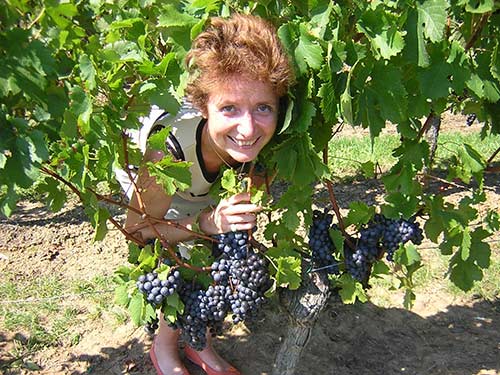 Château Montaiguillon
France, Bordeaux
A well regarded 28ha property on the borders of St Georges-St Emilion owned by the Amart family since 1949 and run for the last 20 years by the charming Chantal. Michel Rolland advises.
A recent visit reminded us of the immense quality of the work she is doing here at this well placed family estate. As we stood in front of the winery looking out over her neighbours like Cheval Blanc, VCC and Chateau Petrus who are just over the Barbanne stream, it really brought home the outstanding position of her vineyards and when you taste this Merlot heavy Claret the quality is clear.
Tasting against far greater names this is a exceptional value - elegant, with a lovely weight of fruit - but high toned and very true - this hits all the high notes. A sadly all too rare bargain for this part of the world - this will not disappoint.
Vineyards are planted to 60% Merlot with 20% each of Cabernets Franc and Sauvignon.