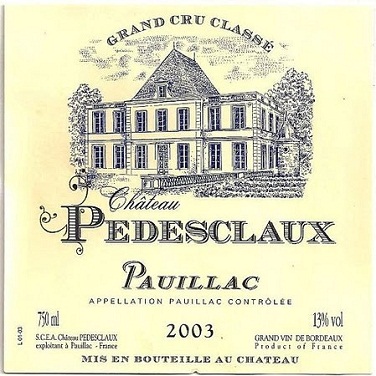 Château Pedesclaux
France, Bordeaux
Fascinating visit here with the winemaker Catarina Freitas in 2012. Catarina showed us the map of the parcels which were owned by the property at the time that it was bought in 2009, and then two others, showing how, by purchases and swaps, they has vastly reduced the number of parcels and are consolidating the vineyard.

This was also where we first saw Alessandro Masnaghetti's maps of the area, which is a fascinating insight into where all these wines actually come from.

Catarina explained that as a result of the strength of the co-operative movement in Saint Estèphe and northern Pauillac, properties passed down though families often got split into tiny plots. The previous owner, in a rush to expand the surface area, bought what he could. Sometimes this was just a couple of rows of vines in the middle of someone else's vineyard. This made vineyard management harder, and also made it difficult to see clearly what they had at vinification - it was impossible to vinify every tiny bit separately.

Winemaking includes pre-fermentary cold maceration that can last up to an astonishing fifty days. Like properties such as Charmail, they tried using dry ice to cool the harvest so as to make sure the fermentation did not start, but from 2011 on they are using a new method, which I have not come across anywhere before, which is to hold the harvested grapes in a cold room at 3C for twenty-four hours before beginning the egrappage and final sortings and putting them into vats.

We were also shown the proposed new winery, which will use the natural slope of the built part of the property down to the Gironde. It will be built into the hill and use gravity thoughout to avoid pumping. Make no mistake, there intent is very serious here and its a name to look out for.