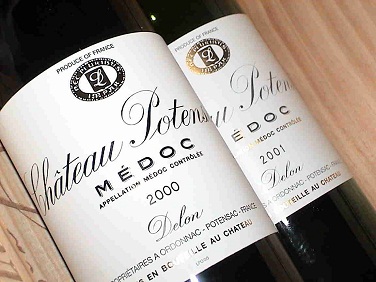 Château Potensac
France, Bordeaux
Château Potensac is owned by the Delon family, owners of Léoville-Las Cases and Nénin. Potensac belies its humble Cru Bourgeois status and regularly outperforms its more illustrious neighbours.
The vineyards of Potensac are located in Ordonnac in Médoc. The blend is predominantly Cabernet Sauvignon, with approximately 40% Merlot and Cabernet Franc combined.
Yields are severely restricted to around 35 hl/ha (hectolitres per hectare) and rigorous selection for the 'grand vin' consigns roughly 35% of the harvest to the second wine, named Château Lassalle. Michel and Jean-Hubert Delon do not filter their wines as they prefer the more caring approach of fining with egg whites.