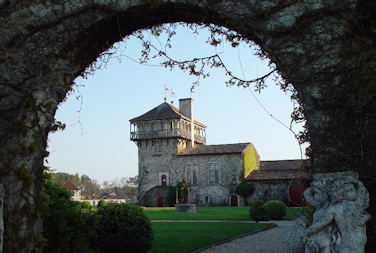 Château Smith Haut Lafitte
France, Bordeaux
Owned by the Cathiard family since 1990, Smith Haut Lafitte has a history that extends back to 1365. Originally owned by the Bosq Family, it was bought by Scotsman George Smith in the eighteenth century, and he gave it his name. He also built the manor house, and shipped the wine back to England.

In 1842, it passed, from his mother, to a M. Duffour-Dubergier, who was mayor of Bordeaux. His work raised the quality level and it was classified Grand Cru in the 1855 classification. The 20th century was mostly about Louis Eschenauer and his company, which distibuted the wines and eventually bought the property in 1958, investing over the time and building the barrel cellar.

The Cathiards fell in love with Smith in 1990, and have lavished care and considerable investment on it since then. Daniel Cathiard was a former ski champion, a member of the famous French Olympic team that included Jean-Claude Killy, and it was at that time that he met his wife Florence. Both have impressive track records of running businesses. Daniel built up the small chain of supermarkets that he inherited, and added a chain of sports shops, the group employing nine thousand people. Florence worked with him and also ran her own advertising company, ending up in a senior position in the McCann group. In 1990 they sold all their business interests to concentrate on Smith, where they have lived since. One of their daughters runs the Caudalie beauty products company (products based on the polyphenols extracted from grape pips), and the other two boutique hotels, including the 'Sources de Caudalie', next to Smith.

The Cathiards have since bought Château Cantelys in Martillac, and also, in 2012, part of the vineyard of Château Le Thil, as well as the house and the park. More recently they have been involved in the consortium which bought Château Bearegard (Pomerol) and Château Bastor Lamontagne (Sauternes).