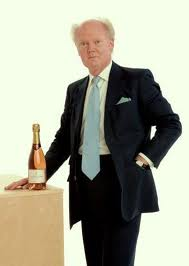 Coates & Seely
United Kingdom, English Sparkling Wine
Coates and Seely is the brainchild of Christian Seely and Nicholas Coates. The pair spent a year scouring Southern England for the ideal place to make excellent sparkling wine. In 2008 they found the Wooldings, tucked away in a secluded valley near Whitchurch, on the chalk downlands of Hampshire. "Near Winchester. Actually it's closer to Basingstoke but Winchester sounds more romantic" says Seely jovially. The vineyards now total 24 hectares, and are planted with the Champagne varieties Pinot Noir, Pinot Meunier and Chardonnay. They refurbished the original buildings, importing first-class winery equipment for winemaker Ryan Carter. Unlike most UK sparkling wine producers Coates & Seely are concentrating on Non Vintage wines - The Rosé was the first release; Blanc de Blancs then followed and in July 2015 their first vintage wines were released the Perfide Blanc de Blanc & Perfide Rosé 2009. All the wines carry the terms Méthode Britannique, and Britagne (pronounced Brit~an~ye) on the label, a testament to the quality and individuality of sparkling wines here that will at least rival their French neighbours!
Other reviews and comments
Nicholas Coates left behind the world of finance in 2006, escaping London for a more sedate existence among the chilly, chalky slopes of Hampshire. There he established a partnership with his old business-school friend, Christian Seely. Chief executive of AXA Millésimes, Seely manages wine icons including Bordeaux's Châteaux Pichon Baron and Suduiraut, and Portugal's Quinta do Noval. After hatching a plan to make their own quality English sparkling wine (or, as they would have it, 'Britagne') the pair found a south-facing eight-hectare Wooldings site with a vineyard established 25 years ago. A further 7 ha were planted on a south-eat facing slope opposite within a year, also to Chardonnay, Pinot Meunier and Pinot Noir.
Decanter World Wine Awards 2015
(Jul 2015)